Hamptons Eats: Stirring the Pot: Conversations with Culinary Celebrities, was held at Guild Hall in East Hampton on 3 different Sundays this summer. The third and final event of the series featured Daniel Boulud, internationally renowned French chef and owner of over 16 restaurants, including Daniel in New York City.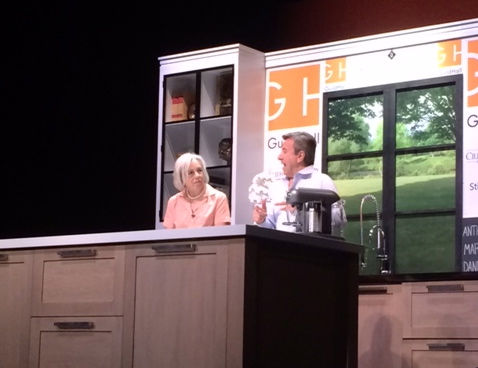 The event began with a meet-and-greet brunch with Daniel. Complementary glasses of sparking wine were provided by Cantí Prosecco as well as virgin sangria cocktails by Baì teas and an espresso bar sponsored by Nespresso.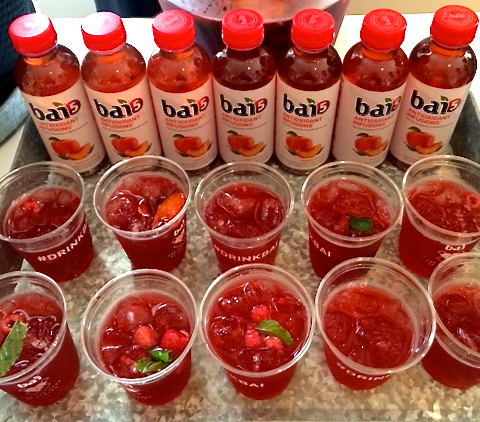 Brunch bites were made by Food Gourmet East Hampton and included salmon and goat cheese crostinis as well as a variety of vegetable frittatas. As food and beverages were enjoyed, Chef Daniel mingled through the crowd, engaging in conversations, and taking photos with fans.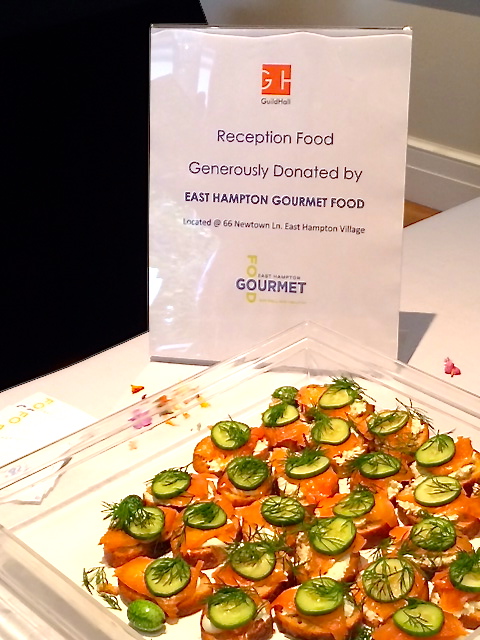 Following brunch was a conversation with the chef in the John Drew theatre hosted by Florence Fabricant, a food writer and columnist who contributes to the New York Times dining section. The interview played out well with interesting questions and smooth transitions. Florence mentioned Daniel's new book Letter to a Young Chef, available for signing, and touched upon significant points in his life in which Daniel expanded on, taking us through a series of experiences from the beginning of his journey to the present.
A highlight and perhaps most memorable moment, in which the audience reacted with attention and interest, was in his description of how he prefers to cook a striped bass. Bass is currently in-season and also native to these Hamptons waters so the conversation became very relatable to the group. Daniel exclaimed that he would not cook the bass in an oven but over a wide open grill, stuffed with a variety of herbs such as coriander and thyme, and dressed with sliced lemons and a drizzle of olive oil. The fish would sit upon a bed of salt above the fire to help seal in the juices and provide a lovely smoky flavor.

In the last 20 minutes audience members were given the opportunity to ask questions of their own. By the end, Daniel wrapped up the discussion by giving advice to a young aspiring chef on how to start and what to focus on to be successful. Tips included learn basic knife skills, follow cookbooks precisely, get experience in a kitchen working with a good chef, and one we have all heard before; practice.
From beginning to end chef Daniel was charming, humorous, and engaging. He seemed quite down-to-earth for the success he's acquired and the empire he's built, and because of this, proved himself quite admirable. Needless to say I have promised my next dinner out in New York to be at Daniel.