"In the Know" Hamptons Emergency Care Information …Greetings Mouthpiece Readers in continuing to keep you in the know, being in an unfamiliar place when traveling can be scary if a medical emergency arises . How many times have you visited an area and  you or a member of your family gets ill and need to seek emergency medical attention? I suppose your first choice is to visit the emergency room if you are in the Hamptons, but my friends there are alternatives if this is not life threatening emergency. There are walk-in Medical Centers in various areas in the Hamptons.
Wainscott:
Wainscott Walk In Medical Care:
Wainscott Walk-In Medical Care is a privately owned business that services patients of all ages. The practice currently includes founder, Dr. Blake Kerr, as well as Dr. Ilona Polak and Pediatrician, Dr. Michael Schessel. Please call the office for insurance information  83 Wainscott Northwest Rd, Wainscott, NY 11975 Phone:(631) 537-1892**hours: Mon – Fri: 8:30 am – 4:00 pm, Sat: 8:30 am – 1:00 pm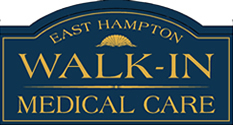 East Hampton, NY:  East Hampton Walk-In Medical Care
Quality Urgent Medical Care In East Hampton
470 Montauk Hwy. East Hampton, NY 11937
(631) 329-5900
Summer Hours
*
Monday through Friday – 8:00 am to 5:00 pm
Saturday – 8:30 am to 5:00 pm
Sunday – 8:30 am to 3:00 pm
Fall Hours
Friday through Monday – 9:00 am to 5:00 pm
Current Insurances: Aetna, Blue Cross/Blue Shield, Cigna, Empire Plan (NYSHIP)
Island Group Administration, Medicare, United Healthcare/Oxford
http://easthamptonwalk-in.com
Southampton:  Dr. Mark R. Kot, MD
Southampton Urgent Medical Care
is a family practice that specializes in the treatment of minor injuries and also offers flu shots. The practicing physician at the office is Dr. Mark Kot. Walk-ins are welcome.  Dr. Kot accepts the following insurances: Anthem Blue Cross PPO
Empire Plan NYSHIP, Empire PPO / EPO / Indemnity Plans, Island Group Administration, MEDICARE,
TriCare (Military Service Personnel)  609 Hampton Rd, Southampton, NY 11968 Phone:(631) 204-9600 Hours: 9a-6pm (call for days)
240 Meeting House LaneSouthampton, NY 11968
Emergency Medical Services
Southampton Hospital is in partnership with the Emergency Medical Service (EMS) organizations throughout Long Island's South Fork. These volunteer organizations perform a vital, often life-saving service to residents and visitors, providing advanced life support delivered by paramedics 24 hours a day. These trained and experienced volunteers often improve the outcome before a patient arrives at the Hospital's Emergency Department.
Local EMS Agencies
Amagansett Fire Department – Ambulance 
East Hampton Village Ambulance
Montauk Fire Department – Ambulance 
Springs Fire Department – Ambulance 
Bridgehampton Fire Department – Ambulance 
East Quogue Fire Department – Ambulance 
Flanders-Northampton Volunteer Ambulance
Hampton Bays Volunteer Ambulance 
Sag Harbor Volunteer Ambulance 
Southampton Village Volunteer Ambulance 
Southampton Volunteer Ambulance 
Westhampton War Memorial Volunteer Ambulance 
Riverhead, NY 11901
Phone: 631-548-6000
info@pbmedicalcenter.org
The largest hospital on Long Island's East End, PBMC Health is a comprehensive continuum of services and providers dedicated to serving the full range of healthcare and wellness needs of the families and communities of Eastern Suffolk County and all of Long Island.