Top 7 reasons to stay informed on the Suffolk County Water Quality Crisis:
"70% of the nitrogen pollution in the Great South Bay comes from unsewered residential properties," said  Suffolk County Executive Steve Bellone.  "Suffolk County has 360,000 unsewered homes, which is more than the entire state of New Jersey.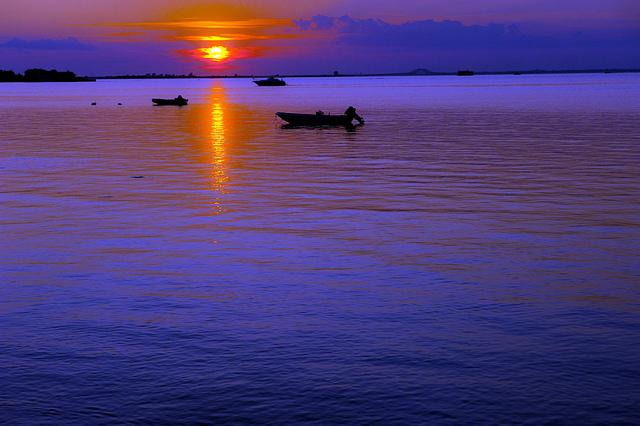 1) Nitrogen is the number one threat to Suffolk County's ground and surface waters. 2) Nitrogen is polluting our aquifers, our sole source of drinking water here on Long Island. 3) Nitrogen pollution of our waters threatens Suffolk County's public health and safety. 4) Nitrogen is decimating our wetlands and marshes, killing off our last natural line of defense against storms like Superstorm Sandy. 5) Nitrogen is polluting our bays, rivers and waterways, killing off sea life and threatening the future recreational use of our world class beaches. 6) Polluted waters have already destroyed a once booming clamming industry and threatens to destroy our multi billion dollar tourist industry. 7) Poor water quality hinders our potential for future economic development throughout the county   Read more on this serious crisis in Long Island:
Bellone Announces Major Initiative to Address Suffolk County's Declining Water Quality
Can Long Island Be Saved, Part V: Cuomo's Initiative to Water Quality and Coastal Resilience
Suffolk County Steve Bellone Facebook Page
  I am not sure where the Hamptons falls in this potential water crisis, I know that Sag Harbor Village is offering a rebate and incentive program for 50%  for anyone with waterfront property in the village who upgrade their failing septic system. Rebates would be limited to 50 percent of the total cost of the work with total reimbursements, depending on the extent and type of work, capped at $2,500 to $6,000.  A typical septic system would cost approximately $5,000. The village is spending $50,000 on the program, and states if it is successful they will continue it next year. Hopefully all parties involved will come to an agreement and the program will be voted on at the next meeting in July 2014.