Sag Harbor: Hamptons Happenings…HarborFrost 2014..Get your freeze on Greetings Hamptons MouthPiece Readers….The Sag Harbor chamber of Commerce is hosting The 4th Annual HARBORFROST February 7-9th in Sag Harbor, NY. Who's ready to get your freeze on for the Frosty Plunge? I have attended this event for the last 3 years and I look forward to it every year. Last year the water was all ice and thus the Frosty Plunge was cancelled…will it be thawed out this year? I just don't know…take a look for yourself, I took this picture last week. It will be brisk but with all the activities maybe it won't feel so cold.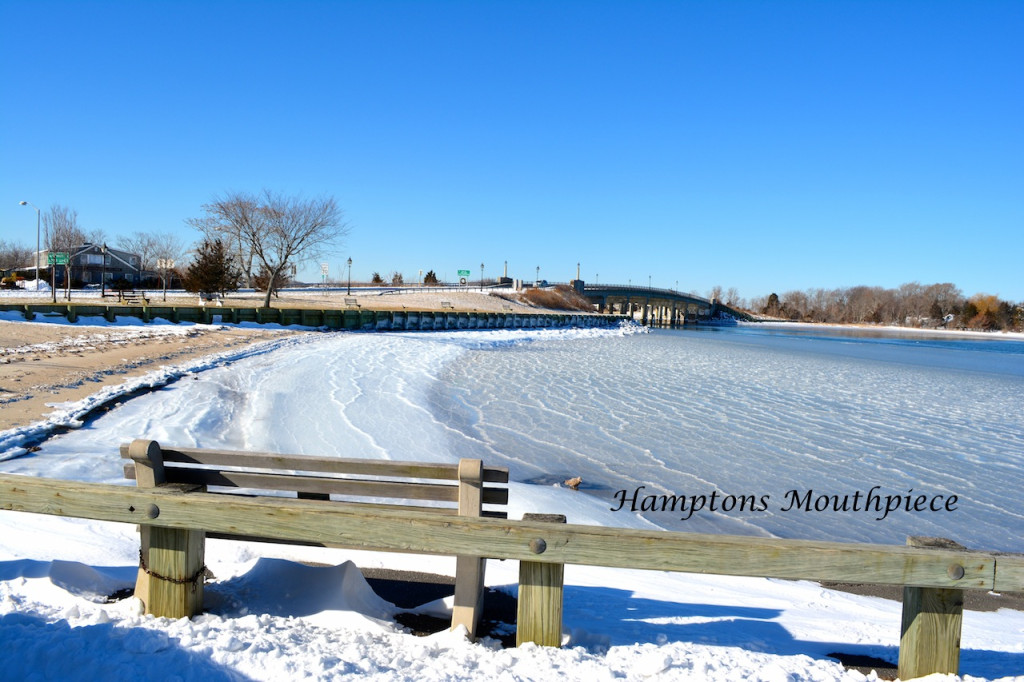 HARBORFROST WEEKEND ACTIVITIES:
FROSTBALL: February 7th 201 6pm – 10pm $65PP @ Muse in the Harbor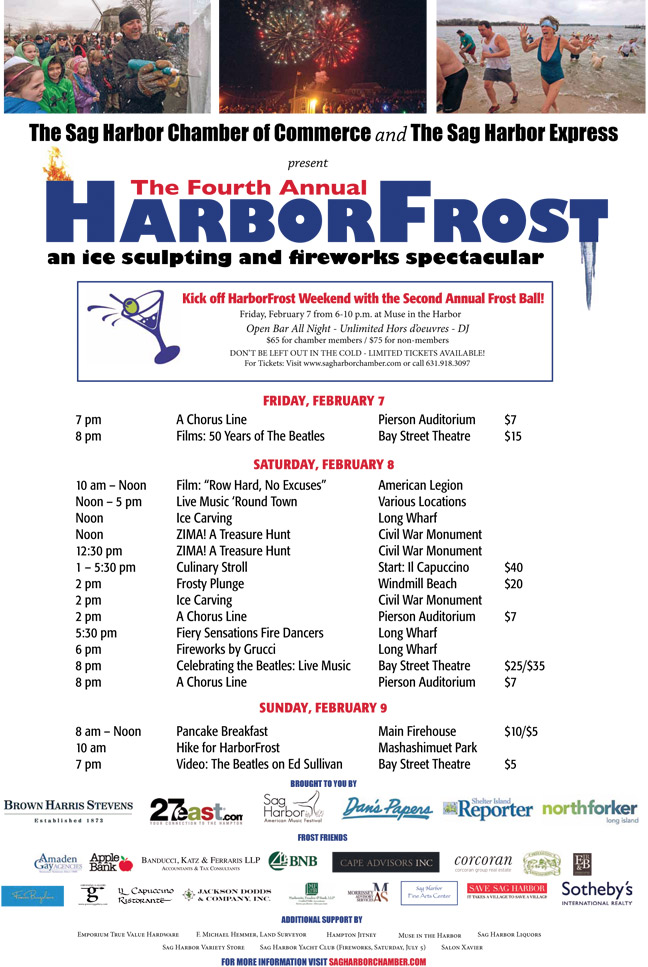 You do not have to be a Sag Harbor resident to come out and enjoy the day. If you live in the Hamptons spend the day in Sag Harbor with your family, enjoy the beautiful boutique stores, and the amazing restaurants.
The Golden Pear is offering a Weekend Harbor Frost Special…
Open Late Friday & Saturday! Light Dinners, Soups, Chili & Dessert Bar! Panini, Quesadillas, Stews…$9.95***
Saturday & Sunday..FREE lattes with all Specialty Breakfasts.
FREE Hot Chocolate with ALL Lunches! Any Dessert & Latte Combo $4.00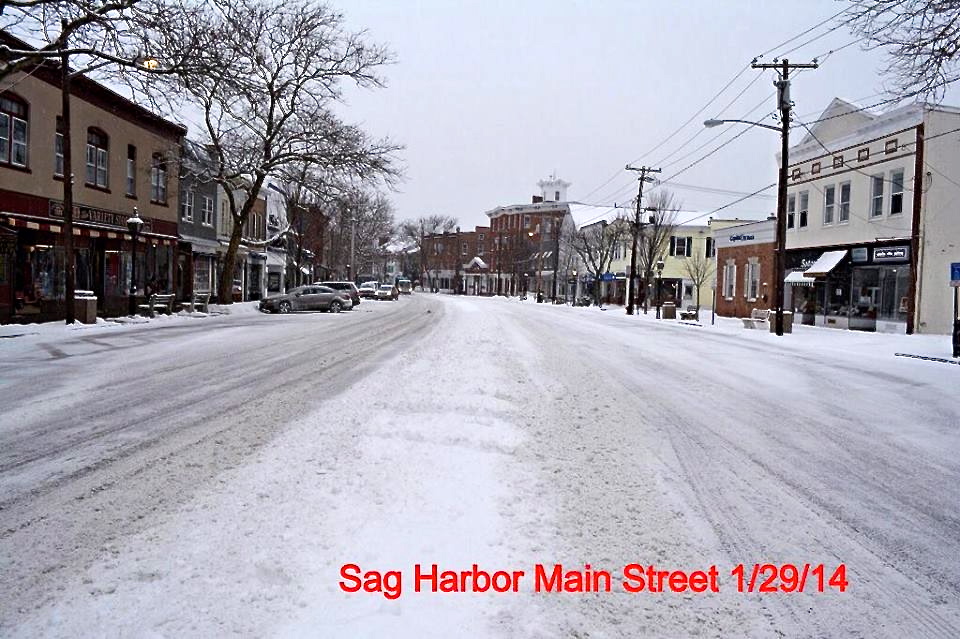 Visitors the perfect getaway weekend to spend in the Hamptons…
The shopping is amazing, many winter sales in full swing. Hotels and Inns in the Hamptons are incredibly affordable in the winter and you will definitely enjoy your stay. So pack that overnight bag and come on out and enjoy a weekend in the Hamptons…Lets get your Freeze on the Hamptons way.