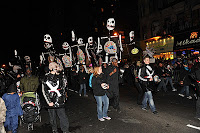 ITS A SPOOKY HALLOWEEN IN THE HAMPTONS..Greetings
Hamptons MouthPiece readers
…sorry it's been a week since I last posted, so much is happening in my life that has me running all over the place and therefore it has been difficult to focus on writing something worth reading. .I must admit I love looking at the Village annual Halloween outrageous parade
(see last years pictures).. 
..I would prefer staying in the Hamptons however, there is a wonderful vibe and I feel safe….I really love this small town I live in especially during Halloween, it reminds us all the joy of being a kid. I love how all of the the stores and the homeowners really get into the Halloween spirit and the hundreds of kids that come knocking on your door to get that favorite piece of candy. My favorite candy has always been snickers and each year I take out all of the snickers bars and feast…I know, I know I should not, but I cannot help myself I am freakin addicted to the snickers bar….So this is the 1st year that I will not be walking down Main Street in Sag Harbor on Halloween with Allura, she has Field Hockey practice and therefore no Main street, but don't feel so bad for her yet because we will be going to East Hampton I hope. I say I hope because she is a Pre-teen and therefore the plans are not set until 15 minutes before they are to begin. Ahhh the joy of being a teen with no worries…I love trick-o-treating in East Hampton because many of the homes are decorated and the inner child has emerged from many of these adults. I love to see so many children all dressed up and the joy that you see on their face as you open the door with a bowl full of candy. I do feel for those who have no candy and hide in their homes afraid to answer the doors because children can be merciless when you hold out on the Candy on Halloween…
.SO BUSINESSES ON MAIN STREET TAKE A HINT AND MAKE SURE YOU OPEN YOUR DOORS AND WELCOME ALL OF THE CHILDREN…..DO NOT RUN OUT OF CANDY…Apples and Raisins are not a winner with kids…
So with that being said, lets take a sneak peak at what's happening this Halloween Weekend in the Hamptons…
**Southampton Kiwanis Creature Feature Halloween Party
Saturday, October 29 · 8:00pm – 11:30pm
Water Mill Community Club
Nowedonah Ave, Water Mill, NY
Music by DJ Rah G Raj. $500 prize for best costume. Proceeds will benefit the Southampton Kiwanis Club Community service fund. Tickets are $40 each and are available at the Carpetman and Evolution Fitness, and at the door. 21 and over please.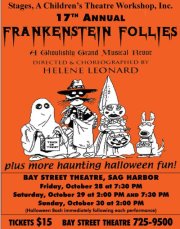 STAGES 17TH ANNUAL FRANKENSTEIN FOLLIES
Bay Street Theatre, Sag Harbor
Fri, Oct 28, 20117:30 PM. Sat, Oct 29, 2011 7:30 PM
Frankenstein Follies The Ghoulishly Fun Musical Revue Stages' 17th Annual Halloween Bash This Year on Halloween Weekend! Stages, A Children's Theatre Workshop, Inc. is throwing the Halloween Bash you and your children won't want to miss! The main event is Frankenstein Follies, a Halloween-themed musical review directed and choreographed by Helene Leonard. Frankenstein Follies features all your favorite monsters and ghouls with a cast of thirty-nine local young performers. There will be Halloween fun for young and old, including face painting, a "tattoo" parlor, a crazy fortune teller and a terrifyingly tasty treat bar for the scary sweet tooth in us all. Now returning for its seventeenth year, Frankenstein Follies has become a favorite on the East End. We've added a show! Join the fun at the Bay Street Theatre in Sag Harbor on Friday, October 28th at 7:30 p.m., Saturday, October 29th at 2:00 p.m. and 7:30 p.m., and Sunday, October 30th at 2:00 p.m. Tickets are $15, which include the show and the fun carnival bash immediately following the show. Proceeds help support Stages' scholarship program. Seating is limited, so call now to buy your ticket for this popular event. Call the Bay Street Theatre box office at (631) 725-9500. For more information call Stages at (631) 329-1420..Price $15
SPOOKTACULAR SLEEPOVER!
Fri, Oct 28, 2011 6:00 PM-7:00 AM
Long Island Aquarium & Exhibition Center
431 East Main Street, Riverhead NY 11901
Friday, October 28, 2011 6:00pm to 7:00am Buoys and ghouls of all ages are invited to grab their sleeping bags, dress in Halloween costumes, and bunk down for an exciting night of scary, slimy marine animals. Families will enjoy creepy crawly craft time, spooky story time, a haunting movie presentation, along with dinner and breakfast. Prizes will be awarded for the best costumes. Price: $60.00 plus tax, all ages ($40.00 plus tax for Aquarium Members) Note: Children under 2 are free. Reservation required – call 631.208.9200, ext. H2O (426) to make your reservations. Limit: 100 participants; no refunds or exchanges.
reservations@amwny.com
631 208-9200
http://www.longislandaquarium.com
Price: 60 + tax
Sag Harbor Whaling Historical Museum host "The Haunted Wailing Museum…200 Main Street, Sag Harbor..Haunted Tours Nightly..October 21 thru 23 & 10/2-10/30**6-9pm $10 per body…Sag Harbor Ghost Walks**October 28-30 6-9pm $25 per body
HAUNTED PATH
Fri, Oct 28, 20117:00 PM-10:00 PM… Southampton Youth Services
1370A Majors Path, Southampton
Grades 6th and up. $5 admission, free transportation provided, come navigate the Haunted Path where ghouls and spooks lurk. If you find your way out, stay for Sports and Rec night! 
ccrippen@southamptontownny.gov
631 702-2427…Price: 5.00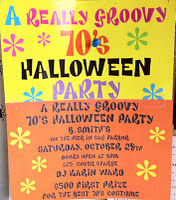 *It's a GROOVY 70's HALLOWEEN PARTY**
@ B'Smiths in Sag Harbor**Saturday October 29th**$25 cover charge….$500 1st Prize BEST 70's Costume
Friends I am told that this is one of the Best Parties and one not to be missed…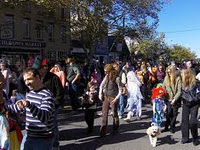 EAST END HALLOWEEN PARADES
Sat, Oct 29, 201110:00 AM**Sun, Oct 30, 201112:30 PM
Westhampton To Montauk
Halloween Walk-About:
Hampton Bays on Saturday, October 29, at 10 a.m. Stop at any merchants who display a Mark Sinclair Foundation pumpkin in their window. 728-6784
East Quogue Halloween Parade:
The East Quogue Chamber of Commerce and the East Quogue PTA will hold its annual "Halloween Parade and Pumpkin Carving Contest" on Saturday, October 29, at 5:30 p.m., starting at the East Quogue Firehouse and proceeding to the Village Green.
Southampton Rag-A-Muffin Parade: The 21st Annual Southampton Chamber of Commerce Ragamuffin Parade & Pumpkin trail will start on Sunday, October 30, at 12:30 p.m., beginning at Agawam Park for free photos by Southampton Village Photo and Graphics on "props" provided by Pumpkintown at Hank's Farm. The Parade will start at 1PM at Agawam Park then proceed through the streets of Southampton Village (Windmill La., Nugent St., Main St., and Jobs La.) Parade followed by a trick-or-treat "Pumpkin Trail." Local merchants will distribute special treats to children in costume ages 9 and under. Participating merchants will be designated by a paper pumpkin in their window. 283-0402 | southamptonchamber.com.
 Sag Harbor Rag-A-Muffin Parade: Dress up in your spookiest or cutest costume and participate in the Sag Harbor Chamber of Commerce's annual "Sag Harbor Rag-A-Muffin Parade" on Sunday, October 30, from 1 to 3 p.m. Meet in the parking lot behind BookHampton and parade down Main Street to the Whaling Museum.
Sagaponack Common School: will host its "Haunting Sagaponack and Parade" on Monday, October 31, at 9 a.m. Costumed children will parade from the school, trick-or-treating at several homes and businesses along the way to the post office, Amagansett School PTA: will host this year's "Amagansett Halloween Parade" on Monday, October 31, at 4 p.m., starting at the Amagansett School and proceeding west down Main Street through the hamlet. 267-3572.
Montauk School PTA: will host its annual "Halloween Parade," for children in prekindergarten through sixth grade, on Monday, October 31, at 4 p.m., starting at the Montauk Corner Store and proceeding to St. Therese of Lisieux Church.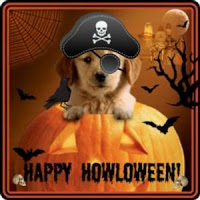 HOWL-O-WEEN AT BIDE-A-WEE
Sat, Oct 29, 201111:00 AM-1:00 PM
Bide-A-Wee, Old Country Road Westhampton
Pet costume contest and party will be held on Saturday, October 29, from 11 a.m. to 1 p.m. at Bide-A-Wee in Westhampton. Receive a free, one-year membership to the dog park with a $10 donation entry fee. (866) 262-8133….
http://bideawee.org
..Price: 10
HALLOWEEN POTLUCK AT OLD WHALERS' CHURCH
Sun, Oct 30, 20115:00 PM-7:00 PM
 Old Whalers' Church…44 Union Street, Sag Harbor
games for children, a costume parade, and a best pumpkin contest. Dress in your funniest, spookiest, or cutest costume. Bring a potluck dish to share and your best decorated jack-o-lantern.contact information: 631 725-0894
TRUNK or TREAT AT SYS SUNDAY, OCT 30TH!
(Southampton, NY…. October 10, 2011) – Southampton Youth Services, Inc. (SYS) wants you to join them Sunday, October 30th, from 1:00 pm until 4:00 pm at the Southampton Town Recreation Center (1370A Majors Path, Southampton, New York) for some Ghoulish Fun! Decorate the trunk (or hatch) of your car for Halloween. Have some spooky fun with your family, co-workers, or your neighbor, creating the "Best Trunk" to win this year's Trunk or Treat competition. Children will be trick or treating from trunk to trunk, so have plenty of treats ready to hand out. Prizes will also be awarded for best adult costume and best youth costume.The Southampton Town Youth Bureau will be transforming the "Path" Youth Center (located in the Southampton Town Rec. Center) into a haunted house to add to the festivities. SYS will choose the winners of the costume contest during the "Trunk or Treat" parade at 3:30pm. Participation is Free!
Southampton Publick House: 2011 Halloween Costume Party..Saturday, October 29th
10pm-Until….$10 at the door Happy Hour 10pm-Midnight
Best Costume awarded at Midnight…1st Prize: $500**2nd Prize: $300**3rd Prize: $150*DJ Dory spinning all night long…$$3 Pumpkin Ales
The Driver's Seat, Saturday October 29th... 66 Jobs Lane, Southampton Village
Halloween True Blood Party….call them for details 631-283-6606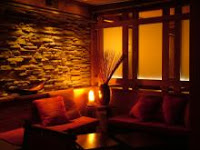 Phao Hosts 'Day Of The Dead' Halloween Party **
Saturday, October 29 @ 10:30 pm
Phao ..29 Main Street,Sag Harbor,11963
Phao will host a "Day of the Dead" Halloween party on Saturday, October 29 at 10:30 p.m. Drink specials include $5 draft pints and Sauza tequila shots. Best costume contest will begin at midnight with winners announced at 1 a.m. Best costume will win $200 cash prize. First runner up will receive a $100 Phao gift certificate. Cost at the door is $5. A password for free entrance will be given out in a Phao e-blast and on their Facebook page. Guests must be 21 or over.
Project Vibe…Halloween Bash**Friday, October 28th 10pm
Buckley's Inn Between, Hampton Bays..139 West Montauk Hwy…
Well those are my picks for this weekend…for more events check out
www.27east.com
and
www.danshamptons.com
for things to do this weekend in the Hamtpons. Have a safe Halloween and Have FUN!
**All events in BLUE are adult only events