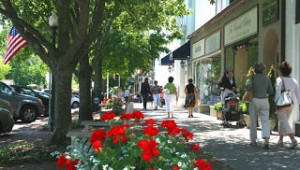 Greetings
Hamptons MouthPiece Readers.
..Well Friends it is here already the last official weekend of summer in the Hamptons… This summer in particular went so quickly, my daughters are going back to school next week.  My oldest will be entering her 2
nd
year at College and my youngest will be an 8
th
grader in Middle School. Dani became a fantastic cook this summer and loved cooking for all of us, and my youngest realized reading can be entertaining. The Hamptons was full of excitement, drama and unfortunately tragedy. There were way too many car accidents and my heart goes out to those families, may each day be better than yesterday.
The Hamptons is absolutely insane in the summer time and many residents who live here fulltime are anxious for it to be over because everything you love about the Hamptons somehow disappears during 13 weeks in the summer. I do understand why many residents rent their homes and vacation outside of the Hamptons, but for me I feel so blessed to live in a place where people spend hundreds of thousands of dollars to vacation, why would I want to leave in the summer. I enjoy seeing people relax from their hectic day-to-day routines and be comfortable walking down the street in a bathing suit or shorts that you know you should burn and never be allowed to wear. It is comforting not being judged and this is why they enjoy being in the Hamptons.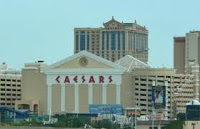 Last weekend I decided I need a break from the Hamptons and drove to Atlantic City with my hubby to celebrate a friends birthday and it was fun. It had been awhile since I was last in AC and I was amazed how the surrounding area had changed for the better…I would like to give a shout out to Ceasar's Hotel and Casino….Our friend accidently threw away his wallet in the garbage, and when he realized what he had done he raced back to the casino only to find out that the trash had been emptied in the dumpster…Well the staff at Ceasar's went above and beyond the call of duty..They went through the dumpster and found his wallet…Can you believe they did that? I will never stay anywhere else but that Hotel because that kind of customer service is priceless.
I have highlighted a couple of events for this weekend in the Hamptons that might not be on your radar but they are worthy of attending if you have time…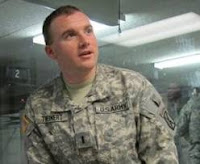 The Inaugural Shelter Island Spur Ride- A Bike Ride In Honor of Lt. Joseph J. Theinert
25 mile and 12.5 mile course – Day of event registration/packet pick up begins at 7 a.m. @ The American Legion on S.I. Community Cookout to follow the ride with great food and live music provided by The Realm! 100% of all proceeds STAY LOCAL and go to The Joseph J. Theinert Memorial Foundation. The foundation currently sponsors five scholarships, Shelter Island School, Mattituck HS, Valley Forge Military Academy, University of Albany, and SUNY. REGISTER ON LINE at www.shelterislandspurride.eventbrite.com or call (631) 749-2308 for more information
Sunday, September 2 @ 7:00 am *Shelter Island American Legion,1 Bateman Road, Shelter Island, New York,Shelter Island,11964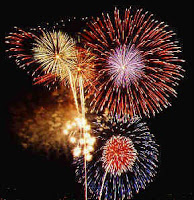 The East Hampton Fire Department Labor Day Fireworks display at Main Beach on Saturday at 8:30 p.m.  Parking is free and is on a first-come, first-served basis.
Guild Hall, in partnership with the Hamptons International Film Festival presents Summer Docs #5: "Ethel," hosted by Alec Baldwin on Friday at 8 p.m.  "Ethel" is directed by Rory Kennedy, the youngest of Ethel Kennedy's 11 children, and takes an affectionate look at her mother as well as historical moments in the '50s and '60s.  Tickets are $22 and can be purchased by calling 631-324-4050.
Author Stephen L. Carter will be at BookHampton in East Hampton on Saturday at 8 p.m. to discuss and sign his new novel, "The Impeachment of Abraham Lincoln."  Admission is free to this event.
On that same day earlier BookHampton welcomes local resident and actor Alec Baldwin to their East Hampton location on Friday at 4 p.m. for a special reading from Frank Baum's, "The Wonderful Wizard of Oz."  This special afternoon is part of BookHampton's Great Books to Great Kids. Admission is free to this family-friendly event, but all are strongly encouraged to arrive early.
Guild Hall presents Linda Eder in "Songbirds" A Tribute to the Ladies, on Sunday night at 7:30 p.m.  Eder will perform songs from Lena Horn, Etta James, Barbra Streisand, Judy Garland, Eva Cassidy and more.  Tickets are prime orchestra and VIP reception for $100; orchestra $65; balcony $50.  To purchase tickets call 631-324-4050.
The Animal Rescue Fund of the Hamptons will host an End of Season Yard Sale in Wainscott at 90 Daniels Hole Road on Saturday from 8 a.m. to noon. All proceeds from the yard sale will benefit the animals.
Kelly Bensimon, of "The Real Housewives of New York" fame will host a Teens & Parents class with her daughters at Barry's Bootcamp on Friday at 3:30 p.m.  For more information call 631-537-2668.
The Hampton Racquet Club will host a PRO/AM round-robin tournament for tennis players of all ages and all skill sets that will benefit The Retreat on Sunday from 2 to 6 p.m. Also, there will be tennis clinics providing helpful hints from pros, a tennis program for younger children on customized smaller courts, a practice wall, complimentary BBQ and beverages, face painting, a Bouncy Castle, and a natural log playground. Cost is $200 for PRO/AM, $100 for clinics and $50 for spectators (max of $100 per family). Kids under 12 are free. Advanced registration suggested by calling
631-324-0297.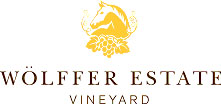 Sunset Fridays & Saturdays @ Wolffer Estate Vineyard.. Wine Stand on Montauk Highway from 5 p.m.  until sunset every Friday and from 5:30 p.m. till sunset every Saturday. Live music, wine is served by the bottle and the glass with cheese and charcuterie plates available for purchase. For more information call 631-537-5106 ext. 25. Here is an example of some Live Music at Wolffer.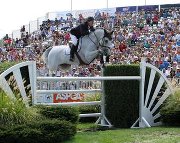 The Hampton Classic Horse Show continues on the 65-acre showgrounds at 240 Snake Hollow Road. The Classic is one of the largest outdoor horse shows in the U.S., and a great event for spotting celebrities. Admission is $10 per person or $20 per carload. Children younger than 6 are free. Ends on 9/1/12
"The Manchurian Candidate" will be shown outdoors at Silas Marder  Gallery in Bridgehampton on Friday at 9 p.m. as part of the weekly "Films on the Haywall" series. All films are free and you may bring beach chairs, blankets and a picnic.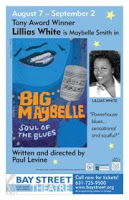 Tony Award-winning Lillas White is starring in the world premiere of "Big Maybelle: Soul of the Blues"
at Bay Street Theatre through September 2.  Remaining performances are Thursday, Friday and Saturday at 8 p.m. and Sunday at 7 p.m. Tickets are $66 and $76. Visit
baystreet.org
for tickets.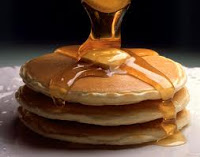 T
he Sag Harbor Fire Department will host a pancake breakfas
t at the firehouse on Sunday at 8 a.m.  The breakfast is $10 for adults and $5 for kids 10 and under.  The buffet includes pancakes, scrambled eggs, bacon, sausage, "Famous Firehouse" homefries, orange juice, and coffee.
The Southampton Historical Museum will host Southampton Antiques Fair
: Celebrate End of WWll Day! on Sunday from 9 a.m. to 3 p.m. inside and outside on the lawn of the grounds of the White House at 159 Main Street in Southampton.  The fair will feature antiques, furniture, jewelry, vintage clothing, glass, ceramics, artwork, and a variety of collectables.  For more information email
info@southamptonhistoricalmuseum.org
.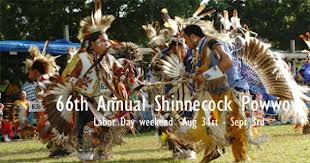 The 66th annual Shinnecock Indian Nation Labor Day Weekend Powwow includes more than 100 vendors of Native arts and crafts, Native foods and more. Grounds open at 3 p.m. on Friday and 10 a.m. from Saturday to Monday. Grand entry ceremonies will be 7 p.m. on Friday, 12:30 and 7 p.m. on Saturday and Sunday, and 12:30 p.m. on Monday. Tickets may be bought at the gate with cash, Visa or MasterCard. General admission is $12 for adults,  and tickets for seniors, children and persons with disabilities is $10. Children 5 and younger are free. Parking is free. No pets are permitted.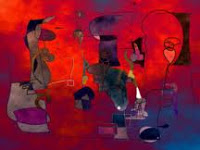 4th Annual Westhampton Festival of the Arts will be held on the Great Lawn at 35 Main Street in Westhampton Beach on Saturday from 10 a.m. to 6 p.m., and Sunday from 11 a.m. to 5 p.m.  There will be painting, jewelry, sculpting, photography, woodworking, ceramics, glass, fiber art, mixed-media, and more available for purchase.  You can meet and mingle with the artists, who will be available all weekend.  Admission and parking are free.  For more information call 631-421-1590.
Quogue Wildlife Refuge for the "Once in a Blue Moon" Potluck & Cocktails Event.
  Bring a dish and enjoy a sunset party that will be held in the Nature Center from 6 to 8 p.m. Wine, beer and non-alcoholic beverages will be provided and tickets are $25 per person.  Reservations are required and can be made by calling 631-653-4771
 Navy Beach will host an End of Summer Pop-Up that will feature Devorado Designer Vintage and Shandi Levy on Saturday and Sunday from 3 to 7 p.m.  Live music call for reservations 631-668-6868.
ART SHOW OPENING: On Saturday, a group show of young photographers, like Mia Berg, Daniel Cabrera, Josh Cohen, Maggie Harrsen, Hailey Kohlus, Kate Petrone, Yaan Pessino, and Ingrid Silva, opens at Neoteric Fine Art. "The Inner Lense" refers to the notion of photography as reflection of personal experience, intimate worldview and "self-voyeurism." The show runs until Oct. 4.
The 35th annaul Great Bonac Footrace kicks off on Monday at 9 a.m., with the 10K, followed by the 5K walk/run. The event is the single largest fundraiser for the Springs Fire Department's scholarship fund and the race also raises money for the Old Montauk Athletic Club to support charities relating to youth sports.  Register at the fire house on Fort Pond Blvd. between 7:30 and 8:45 a.m. Entry fees are $25 for adults, $15 for children 12 and under or adults 65 and over.
The Mulford Repertory Theatre presents its closing night of "The Mystery of Irma Vep" at Mulford Farm on Friday at 7:30 p.m.  The play, written by Charles Ludlam, is a satirical-farce that includes eight roles, but played by only two actors.  Tickets are limited to only 50 per performance.  Advance tickets are $20 and tickets at the door are $25.  Tickets can be purchased through TheaterMania at 866-811-4111.
There are many more events taking place this weekend in the Hamptons, I have only high-lightened a few for you…as always you can find out whats happening in the Hamptons at
For more events from Sagaponack to Southampton Village, see the Southampton Patch calendar. For more events from Montauk to Wainscott, see the East Hampton Patch calendar. 
www.Danshamptons.com
is also an option,…But if you really want to know what's happening in the Hamptons…come back to
HamptonsMouthpiece.com
because we KNOW!!!! As for me I will be at Georgica Restaurant tonight for the last Surf & Turf  and Thursday night Live Music for the Summer, performing is Paul Mahos and New Life Crisis.  Georgica's closing party is on September 8
th
and they will not be returning until next May 2013… I might stop by Dockers in Quogue to see Mean Machine on Friday night, on Saturday I will be attending the Races in Sag Harbor Hills and the party later that evening and definitely taking in the Ocean if the weather is good. A big Shout out to my Little Brother Kaza…"Happy birthday Baby Brother" Love you much…
Hamptons MouthPiece..."we do the talking for you" Next week I will be wrapping up Summer in the Hamptons 2012 with a brief recap of everything that I attended…
b:else/> Subscribe to Hamptons MouthPiece