Greetings Hamptons MouthPiece readers..Last night July 2nd 2012 I attended the School board meeting in Sag Harbor and thought it necessary to keep you informed because it was intense. Typically the meetings over the summer are scarcely attended because school is out for the summer and parents are in hibernation mode. Sag Harbor is a small town and I have always attended from the moment I moved here year-round nearly 12 years ago. It was absolutely necessary that I attend since my children were in the minority and I felt it necessary to stay informed.  I have said before and I will continue to say I feel the summer board meetings are more active than the meetings throughout the school year and last night was no different. My Sag Harbor friends here is a brief recap of the major things discussed from last night's active meeting.
The clerk & the Superintendent were each administered the oath of office

Theresa Samot was sworn in as the new Board President and Chris Tice is the new Vice President.

Monty Granger will stay on as Director of Buildings and Grounds

, but he will no longer be the Athletic Director, the board chose not to tenure that position to him. The Superintendent suggested that the Athletic Director position be downgraded to a Part-time position. (personally this should probably be a full-time position so that we can get a qualified person, but I think the district and the board feel that the community will be in an uproar if they hire another F/T position)

The question is; what is the job description for an Athletic Director and can this position realistically be done on a Part-time basis? 

All items on the agenda 1-20 with the exception of item 12 (Sue Denis as CPR instructor) passed 

item 12 was held for further discussion

see the agenda here.

.
BOE approved the contract with the Park and Recreation Association of Sag Harbor (

Mashashimuet 

Park) increased the annual fee by 2% to $163,000 for the school year 12/13. 

New Business Manager John O'Keefe

 (replacement for Janet Verneuille) will not start until 7/10/12 in the interim the board has approved hiring an outside firm R.S. Abrams & company to handle old business..cost not to exceed $10,000

Items 21-76 were approved on the agenda…

Yard Program.

..The Youth Advocacy and Resource Development (YARD) summer beach program is it on this summer or will it postponed?  Town of Southampton told the district they would help fund the program and provide key administrative assistance if the Sag Harbor School District agreed to help with the program this summer on the condition that that Friends of Yard, the non-profit prepare to take over its operation next summer. From where I sat and listened last night I wondered if this program would happen this year, there seems to be so much more to the School's actual involvement legally and I question if this program will get started on 7/5….You can read more about this controversy in the

Sag Harbor Express

…

The question that should be asked of our elected officials in the Town of Southampton is why did they drop their involvement from the YARD Program?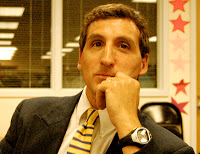 At the end of the meeting and before public input #2 Dr. John Gratto announced his resignation…in an email sent to key communicators in the community after the board meeting, (accept me I would like to note) He said that he has decided to retire as a Superintendent. He has enjoyed his work in this wonderful school district and community. He feels proud of the work that has been accomplished in the school. He will be moving on to a wonderful position at Virginia Tech where his son attends..and taking a position as a Professor of Educational Leadership at the graduate School of Education at Virginia Tech University.  Teaching teachers how to be principals and principals how to be superintendents will be a continuance of an avocation. I wish Dr. Gratto success, he has worked extremely hard in this district and I hope that the board will be able to find a suitable replacement.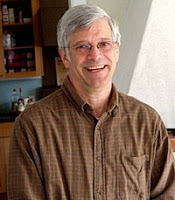 Soon after hearing this surprising news another shocker was announced…I sat at the entire meeting questing why Walter Wilcoxen was not present for such an important meeting and in the end the District Clerk read a brief statement from Mr. Wilcoxen indicating that he would not be returning to his seat as a board member. I found this shocking simply because he had just run for reelection and won. It does seem odd that so many key members in the district have all resigned in the same time zone, does it make you say what's really going on? There is now an open seat on the School Board…the Board will need to decide if they will appoint someone to that seat, keep that seat open or hold a special election to fill that seat. It is my hope that each of these key members
Janet Verneuille

,
Dr. John Gratto, Walter Wilcoxen have each been offered more exciting opportunities and that this was just a coincidence that it all happened at the same time. 
Well that in a nut shell is what is happening in Sag Harbor…I tell you for such a small time, there is more drama here than Patton's Place a 1960's soap drama….As always Hamptons MouthPiece keeping you in the know with what's really happening in the Hamptons…I guess I need to go find out what's happening in other districts now….