Hamptons Happening, Hamptons Film Festival 2014
It is that time of the year again in the Hamptons…The 22nd Annual Hamptons International Film Festival, which will be held over Columbus Day Weekend, October 9-13, 2014. This year's opening film is St. Vincent, starring, Bill Murray & Melissa McCarthy. The closing film is Still Alice, starring: Channing Tatum & Mark Ruffalo. SPOTLIGHT FILMS INCLUDING THE IMITATION GAME, BIRDMAN, NIGHTCRAWLER, AND THE LAST 5 YEARS, PATRICIA CLARKSON, LAURA DERN, HILARY SWANK, MARK RUFFALO AND JOEL SCHUMACHER ARE TO PARTICIPATE IN "A CONVERSATION WITH…"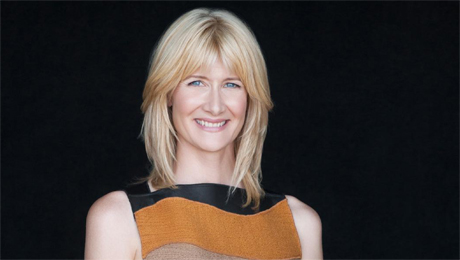 Among those expected to attend the Festival are: Patricia Clarkson, Laura Dern, Mark Ruffalo, Joel Schumacher, Hilary Swank, Richard Gere, Bennett Miller, Jean-Marc Vallée, Oren Moverman, Jake Paltrow, Kaitlyn Dever, Caleb Landry Jones, Lola Kirke, Tye Sheridan, Bruce Greenwood, Al Maysles, Iris Apfel, Ann Dowd, and many more.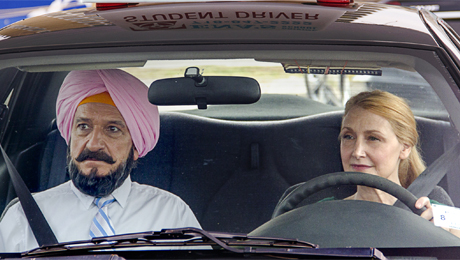 Patricia Clarkson will attend the Festival on behalf of the Spotlight film, LEARNING TO DRIVE, which will mark its US premiere at HIFF. Clarkson will also take part in "A Conversation With…" on Friday, October 10 at Bay Street in Sag Harbor. No matter the role, Clarkson brings intelligence, dedication, and her unique sense of empathy.
This year's Spotlight films include the US premieres of THE LAST 5 YEARS, LEARNING TO DRIVE and ELEPHANT SONG; the East Coast premieres of THE IMITATION GAME, LAGGIES, MADAME BOVARY, NIGHTCRAWLER and SONG ONE; additional Spotlights include BIRDMAN OR (THE UNEXPECTED VIRTUE OF IGNORANCE), CLOUDS OF SILS MARIA, TIME OUT OF MIND, and TWO DAYS, ONE NIGHT "DEUX JOURS, UNE NUIT."
Films that I am looking forward to seeing are the opening Film St. Vincent,the closing night film Still Alice, Foxcatcher, Homesman, Birdman,Laggies, Learning to Drive, Wild, Time Out of Mind,and Imitation.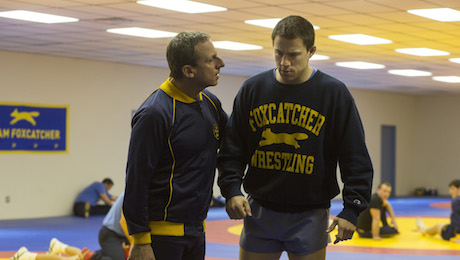 FOXCATCHER: the Academy Award®-nominated features MONEYBALL and CAPOTE, director Bennett Miller turned real-life stories into powerful drama. With FOXCATCHER, he delivers his most stunning and unsettling film yet. Based on true events, the film follows Olympic Gold Medal-winning wrestler Mark Schultz (Channing Tatum) and his revered brother Dave (Mark Ruffalo) as they fall into the orbit of an eccentric multi-millionaire, John du Pont (Steve Carell), with the ambiguous goal of launching Mark to fame and glory. Nothing quite prepares you for FOXCATCHER, as this riveting stranger-than-fiction tale turns dark and tragic.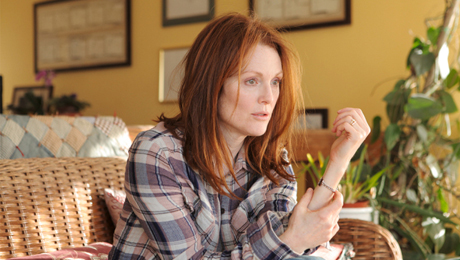 2014 Hamptons International Film Festival closing Film will be the US premiere of STILL ALICE on Monday, October 13 at Guild Hall in East Hampton. The film stars Julianne Moore as Alice Howland. Alice, happily married with three grown children, is a renowned linguistics professor who starts to forget words. When she receives a diagnosis of early-onset Alzheimer's, Alice and her family find their bonds thoroughly tested. Her struggle to stay connected to who she once was, is frightening, heartbreaking, and inspiring. Filmmakers Richard Glatzer and Wash Westmoreland (THE LAST OF ROBIN HOOD, QUINCEAÑERA) treat Alice's disease with great sensitivity and care, yet never reach for sentimentality or easy answers. Moore gives a great, moving performance, and is ably supported by a cast that includes Kristen Stewart and the East End's own Alec Baldwin.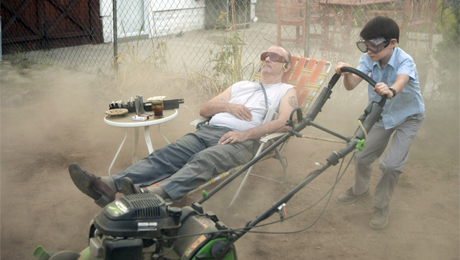 ST. VINCENT will be the opening night film at Guild Hall in East Hampton on Thursday, October 9. In ST. VINCENT, Maggie (Melissa McCarthy), a single mother, moves into a new home in Brooklyn with her 12-year-old son, Oliver (Jaeden Lieberher). Forced to work long hours, she has no choice but to leave Oliver in the care of their new neighbor, Vincent (Bill Murray), a retired curmudgeon with a penchant for alcohol and gambling. Together with Daka (Naomi Watts), a pregnant stripper, Vincent brings Oliver along on his daily routine: the racetrack, a strip club, and the local dive bar. An odd friendship soon blossoms between the improbable pair in Theodore Melfi's charming comedy.
BIRDMAN: In an effort to erase the shadow of his biggest on-screen role, the enormously popular Birdman, Riggan Thomson (Michael Keaton) heads to Broadway. He banks his artistic ambitions (and dormant talents) on his upcoming theatrical production of Raymond Carver short stories, but before the footlights shine he must deal with an erratic replacement (Edward Norton), his bitter daughter (Emma Stone), and Birdman himself. Thus the stage is set for Alejandro G. Iñárritu's brilliant, one-of-a-kind phantasmagoria, powered by unique special effects, exhilarating camera work, and a dynamite cast.

THE HOMESMAN: Directed by Tommy Lee Jones, THE HOMESMAN is based on the novel by Pulitzer Prize nominee Glendon Swarthout and follows the pious, independent-minded Mary Bee Cuddy (Hilary Swank) as she transports three "damaged" women by covered wagon to Iowa across the American frontier. She soon realizes just how daunting the journey will be, and employs a feisty low-life drifter, George Biggs (Jones), to join her. The unlikely caravan head east, where a waiting minister and his wife (Meryl Streep) have offered to take the women in. But the group first must traverse the harsh Nebraska Territories, marked by stark beauty, psychological peril, and constant threat.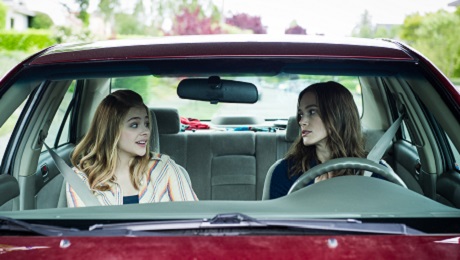 LAGGIES: …Megan (Keira Knightley) is content to work as a sign flipper for her doting father's accounting company. When her high school boyfriend proposes at her friend's wedding, she panics. Pretending to go to a professional-development retreat, she befriends 16-year-old Annika (Chloë Grace Moretz) and hides out in her house with her attractive single dad (Sam Rockwell). Finally feeling liberated, Megan is taken by surprise as their lives suddenly and unexpectedly intertwine. With hilarious performances, Lynn Shelton's LAGGIES is a nuanced and heartwarming addition to the director's impressive body of work.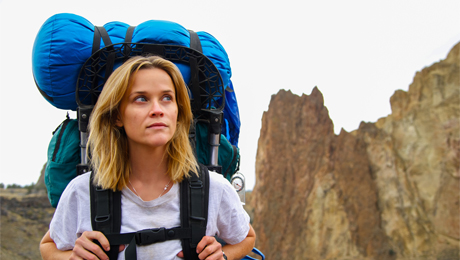 WILD: Academy Award® winner Reese Witherspoon stars in this superb adaptation of Cheryl Strayed's best-selling 2012 memoir. Devastated by the death of her mother from cancer in 1991, the 22-year-old Strayed spiraled toward self-destruction, ending her marriage and eventually becoming addicted to heroin. Four years later, seeking to leave her scars behind, she embarked on a life-changing journey: a solo, 1,000-mile hike along the Pacific Crest Trail. Scribed by Nick Hornby (HIGH FIDELITY, AN EDUCATION), director (and HIFF alum) Jean-Marc Vallée's follow-up to DALLAS BUYERS CLUB is an inspiring voyage of pain and discovery, anchored by Witherspoon's great performance and aided by a terrific supporting cast that includes Laura Dern.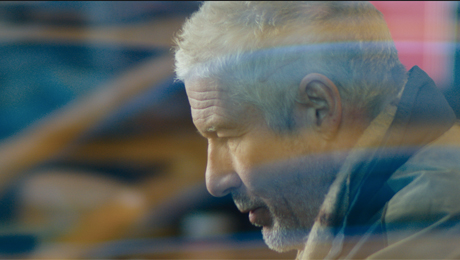 TIME OUT OF MIND: George Hammond wakes up one morning in a random ramshackle apartment and is thrown out by the building manager. He has a weeks-old beard and unexplained scratches on his face. He has nowhere to go in particular. He wanders. He is stuck with two minute-to-minute challenges: eating and finding a place to sleep. He is homeless in New York City. Filmmaker Oren Moverman (THE MESSENGER) and star Richard Gere, in a moving performance, wring many heartbreaking truths from this initial premise in TIME OUT OF MIND, a blistering and deeply affecting slice of modern day neo-realism.
SHORT FILM: TZNIUT: A Hasidic woman in Brooklyn discovers she has an STD. Although limited by her social standing in a deeply Orthodox community, she seeks the origin of her illness.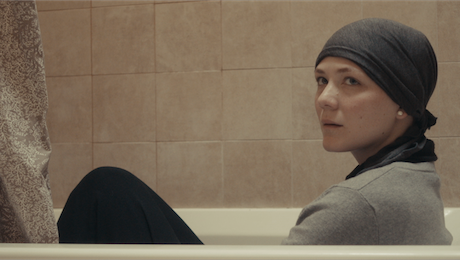 CHINESE CINEMA: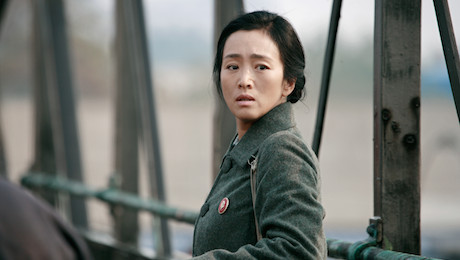 COMING HOME:After years of imprisonment during the Cultural Revolution, Lu returns home to his loving wife Feng to find that she is suffering from amnesia and no longer recognizes him. The harsh reality of lost time and the trauma endured has left Feng longing for the past, while Lu desperately and patiently remains by her side hoping for a future together. Reuniting with his longtime leading lady, the exceptional and captivating Gong Li, master filmmaker Zhang Yimou's COMING HOME is a timeless tale of a couple's heartbreak and devotion paralleled by the countries own attempts to reconcile with its past.
HIFF's fourth annual ROWDY TALKS series will take place at East Hampton's Rowdy Hall on Friday, Saturday and Sunday from 10-11am. Friday's discussion will focus on how Video on Demand has transformed the cinematic distribution strategy for the better, with a panel discussion including entertainment reporter Bill McCuddy, Lisa Rosman and Neil Rosen of NY1, and Jay Hogan of Gathr. On Saturday morning, Academy Award® nominated writer/director Oren Moverman (THE MESSENGER, RAMPART) will discuss his career and inspiration on the heels of his latest feature, HIFF Spotlight film TIME OUT OF MIND. On Sunday morning, HIFF's Golden Starfish Competition contenders Sara Colangelo (writer/director, LITTLE ACCIDENTS), Henning Kamm (producer, THE SPECIAL NEED), Jaap van Hoewijk (director, KILLING TIME) and Kazik Radwanski (director, CUTAWAY) will discuss the highs and lows of their filmmaking careers with moderator, Dan Schoenbrun, Film Partnerships Lead at Kickstarter.
HIFF will also present eight programs of short films, including the GSA competition shorts (narrative and the inaugural documentary section); short films presented with New York Women in Film and Television, Women Calling The Shots; and eight short works to be shown before feature films. This year's short film selections included works from 20 countries giving HIFF audiences a real sampling of new work from filmmakers around the world.
Showtime Networks will be a lead sponsor for this year's "Views from Long Island" section. Set against the beautiful backdrop of the eastern end of Long Island, the upcoming SHOWTIME® series "The Affair" explores two marriages and the emotional and psychological effects of the affair that disrupts them. The provocative drama stars Dominic West, Ruth Wilson, Maura Tierney, and Joshua Jackson and premieres on Sunday, October 12 at 10 p.m. ET/PT on SHOWTIME.
Following an exclusive advanced screening of the pilot episode at the Festival, "The Affair" series creator Sarah Treem will participate in an intimate discussion with Vogue's Director of Partnerships and Special Events, Brigid Walsh. Treem is currently writing UNTIL I SAY GOODBYE for Universal with Bluegrass Films producing. This Spring, Sarah's play "When We Were Young and Unafraid" recently opened at the Manhattan Theatre Club, starring Cherry Jones and directed by Pam MacKinnon. Treem wrote and co-Executive Produced the first season of "House of Cards" for Netflix, which earned her a WGA award. Prior to that, she wrote on all three seasons of the acclaimed series, "In Treatment," for which she won a WGA award and was nominated for a Humanitas award.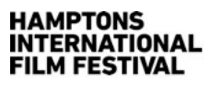 The Hamptons International Film Festival (HIFF) is a year-round 501(c)3 non-profit organization with events, screenings, film workshops, comprehensive summer programs and an annual film festival each October. The Festival is the premiere film event on New York State's east end, and is an intimate showcase of some of the year's best offerings in contemporary cinema from around the world. With cash and in-kind prizes handed out totaling more than $190,000, HIFF continues to attract some of the best films of the year. Selections from all of our programs continue to play an important role during awards season. 2013 marked the 5th time in the last 6 years that a film at the Festival has become the eventual Best Picture winner at the Oscars, making HIFF the only Festival on the East Coast with such a distinction. In those 6 years, films screened in the festival have received 150 Oscar nominations.
FOR MORE INFORMATION ON THE FILMS THIS YEAR CLICK ON LINK: http://hamptonsfilmfest.org
Hamptons Film Festival Guide: www.ticketcentral.com
Photo's courtesy of Hamptons Film Festival
Local Resources:
Click Here for Hamptons Business Guide: