What would you do to study abroad? Read what this college student is doing to raise funds for her study abroad to France.
We all love our children and I am sure you are like me and would do anything for child, but at what point do we cut the cord. For my husband and I we pay the tuition, the car insurance and the cell phone bill and our Daughter Danielle pays for her school supplies and any living expenses she incurs. We help her if she really tells us she needs help. In January she presented this compelling letter to us with her interest in doing a study abroad for her major, we asked why this could not be done during a semester and she indicated that her major did not allow for a full semester study abroad. We explained to her that we did not have the funds to pay for this trip and thus she must seek new and creative ways to find funding for this trip if she really wanted to go. Dani was very open to taking suggestions and doing the uncomfortable and asking for help. Even if she does not raise all of the funds for this trip, the experience that she has learned from this process has been invaluable. Just because parents may have it to give to their children does this mean you give it to them without allowing them to put forth the work to carry out the goal.
Please help support this young woman…every little bit helps, even as small as $1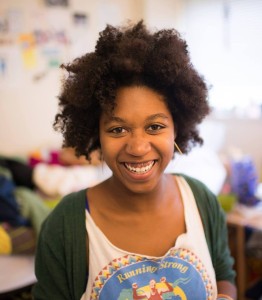 My name is Danielle Leggard and I am a Graphic Design major in my junior year of study at Purchase College. I would like to go to France for many different reasons but the most important is studying art in Antibes, a place where a vast amount of famous artist such as Matisse worked. When I was junior in high school I had the opportunity to spend ten days in France, six days in Paris and four in Nice. That trip was what inspired me to go on to study art in college. We visited the musée d'Orsay and the musée Rodin, both of which were awe-inspiring. When I returned home from my trip, all I could think about was returning to France once again to study more of the great artists I had come to respect and love. France is more to me than a beautiful country; it is a place of learning. This opportunity will provide me the chance to understand and delve more into the background of art that means so much to me. That first trip to France changed me into who I am today and I could not be more grateful.
Aside from the obvious love I have for the richness of the art, I have a fondness for the French language. I've been studying French since I was in the 7th grade and have never fully mastered the language. I firmly believe that being in an environment that immerses you in the language is one of the most helpful ways to learn, said language. Learning French is also something that would aid me in further developing my career as an artist. Art is a medium that transcends language barriers and social boundaries but if I could speak a language other than English, not only would that make me a versatile artist, it could open doors to allow me to work in other than English speaking countries.
Traveling is an expense not many can afford directly after college and the possibility of working in another country would be unbelievably exciting. This trip would be an incredible experience because even though I have been out of the country before, it was only for ten days. With the exception of my High School trip, I've never truly been able to see the world outside of my town and my life at college. College has shaped me and helped me grow because I have been placed out of my comfort zone and in an environment I had to adapt to. I've always loved who I am but I've grown to appreciate myself more because I'm shaping into who I've envisioned myself to be.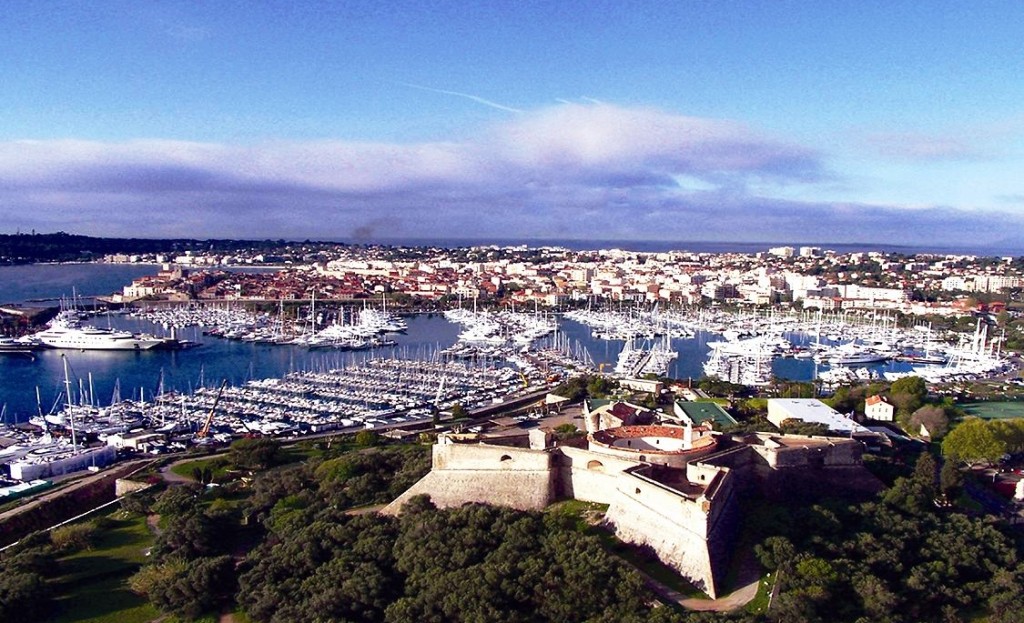 Antibes would be another growing experience, one I know would continue to help me develop and understand life outside my current experience. It's a chance to learn about a culture that I've only glanced upon. While graphic design may not seem to directly correspond to painting, it does so in more ways then most people would know. Developing into a better graphic designer is not only based on how well we can use the tools we are given, (i.e. Photoshop, Illustrator, etc.), it is also contingent upon how creative we are. Creativity is a trait most designers have as well; to design something to be visually stimulating to create the impetus why someone would chose one product over the other. I am convinced that creativity derives from fantastic experiences. This trip would qualify as a great experience. I've learned in my past three years that for me to become a better designer I needed to study things outside my focus on graphic design. Not only does it make me a better designer to be able to weave design into my art, but it makes me a better artist as well.
People seldom think of designers as artists but we are vigorously trained just like painters and we apply similar techniques in different ways. I believe that being able to take the painting class that is offered for this study abroad will not only help define me as a designer but improve my functionality as an artist. This trip to Antibes, France has so much to offer me and I truly believe that taking this trip will structure me in a beneficial manner. I've dreamed of going back to France and once again feeling the terrifying exhilaration of being in the unknown but understanding that it will only affect me in a positive way.
What would you do to study abroad? Maybe you will gain some ideas from this creative College Student.