Welcome to Hamptons Mouthpiece …Your lifestyle and entertainment resource guide to the Hamptons. Check out Hamptons Happenings for Hamptons events.
What is Hamptons Mouthpiece?…Hamptons Mouthpiece is an entertainment and resource guide to the Hamptons, and so much more…It is not hard core journalism. There is no interest in reporting on news from a technical point of view. Hamptons Mouthpiece is meant to be light, positive and informative. It is about bringing the readers information  in a way that is exciting, passionate with a dose of humor. It is about bringing things to your attention that you are unaware of. Talking about topics like Lyme Disease, Heart Disease, community news, Hamptons Happenings,  Business news, Restaurant news,who has the best burgers, lobsters rolls, beaches and so much more…..Hamptons Mouthpiece is all about keeping it real, simple and sometimes stupid…..
Click on the pull down menu to take  you to other areas on this site…..
HAMPTONS HAPPENINGS
IN THE KNOW
EATS
STYLE
WELLNESS 
EDITORIAL
Looking for a service in the Hamptons click on the Directory/resource guide…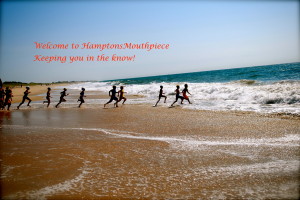 To see the full website…click on the link at the bottom of the page. Thank you for visiting Hamptons Mouthpiece, please feel free to leave a comment, without feedback one cannot grow.
Hamptons Mouthpiece Contact information
email: Hamptonsmouthpiece@gmail.com
Social Media: Facebook: Hamptons Mouthpiece
Twitter: @hamptonsMPiece  Instagram: @hamptonsmouthpiece
SaveSaveSaveSave
SaveSave
SaveSaveSaveSave
SaveSave
SaveSave
SaveSave