"Sag Harbor, NY, Hamptons Happenings"… After a long day of hosting a yard sale, and driving to the Hamptons from Hauppauge, New York, I was ready to 'ROCK THE DOCK' with the Bay Street Theatre. Driving in, my sight was set on the large white tent along the Long Wharf surrounded by guests and spectators even in the sweltering heat. Inside, the watermelon cocktails, and vibrant decor kept the party going. The silent auction included raffles for The Ritz Carlton Orlando Golf Challenge, where guests were told to "putt" their money where their mouth is, and the 'Wine Extravaganza', in which EVERYONE walked away with a bottle. Who wouldn't want to sign up?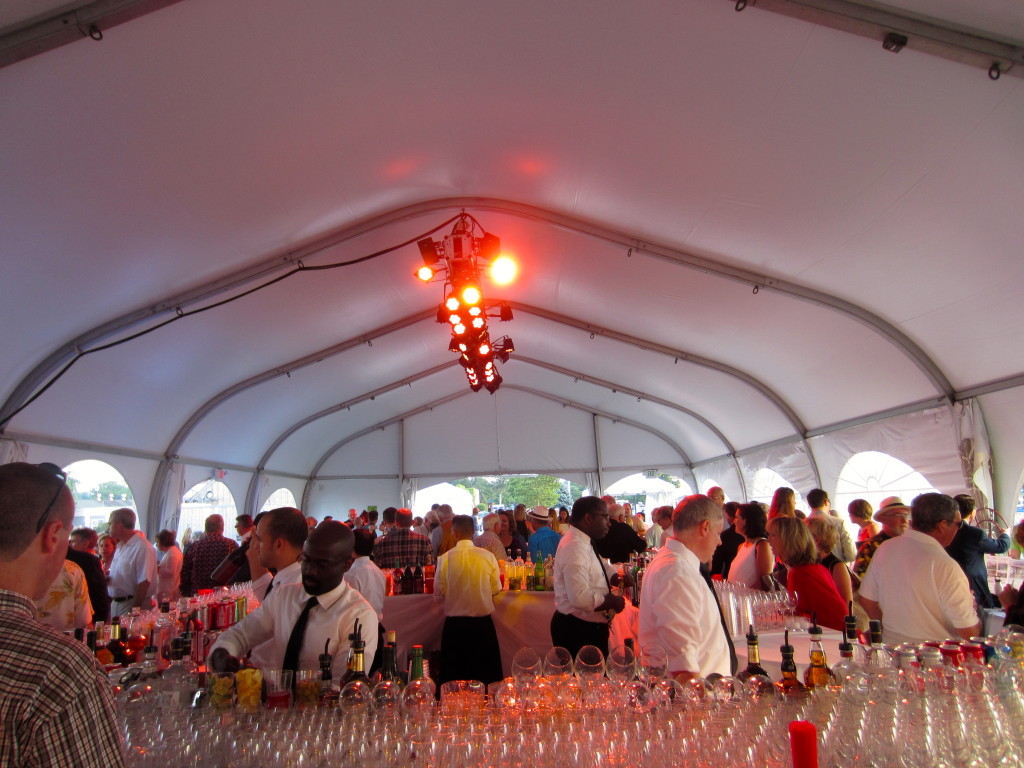 As the night went on, host Susan Lucci approached the tent looking elegant and beautiful, she remains the most famous face in daytime television history. The evening filled with Hampton's summer fashion, fun, and fabulous people. The annual gala is the fundraiser in support of Bay Street's yearlong programming, bringing amazing performances to Sag Harbor. I enjoyed the evening, and most of all the fabulous company. Bay Street Theatre Rocked The Dock!
The Rock the Dock Summer Benefit Bash supports Literature Live, kids' camps, college internships, and other educational programs that keep Bay Street Theatre a cultural gem and a de facto cultural community-center within Sag Harbor. Special guests of the evening included Karen Ziemba, Nelson DeMille, Tina Louise, Aida Turturro, Prudence and Alexandra Fairweather, Robert Zimmerman and many other familiar faces of the Hamptons community.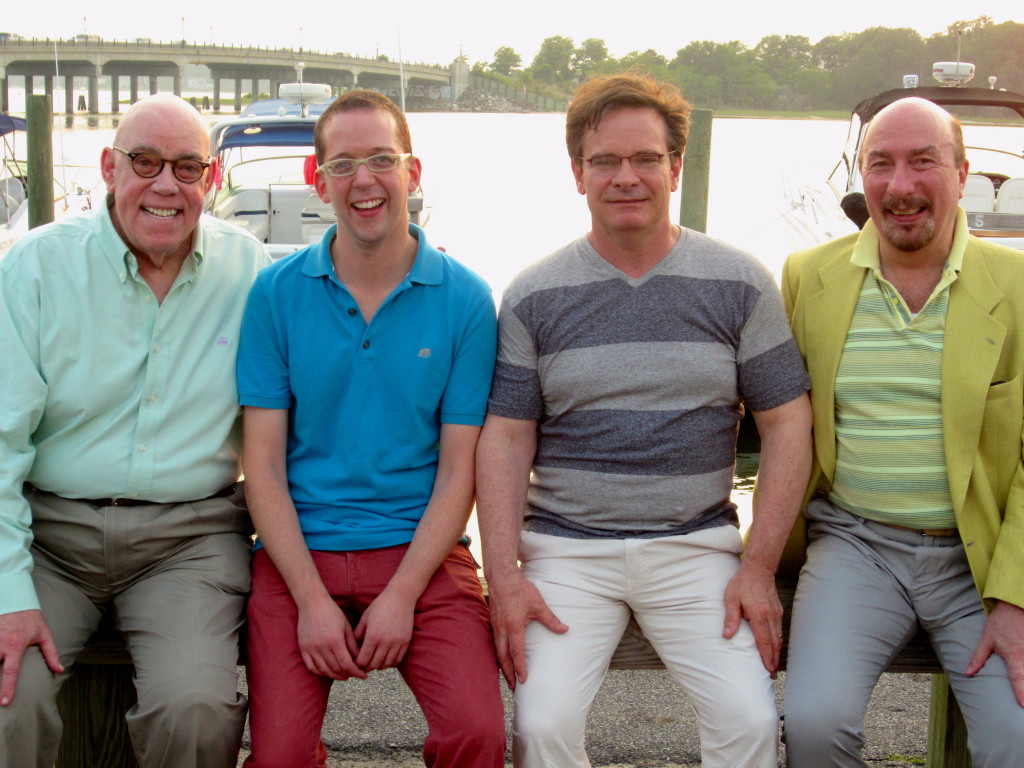 Susan Lucci entertained guests with stories of her career and performed a song written by the late Marvin Hamlisch which he wrote as a dedication to her. Susan sang before an audience of over 400 guests with pianist Shawn Geough, followed by three-time Tony Award winner and Broadway singer Karen Ziemba as she stunned the audience with her amazing voice.
Peter Scolari, Conrad John Schuck, Tom Deckman and Laurent Giroux, the cast of A Funny Thing Happened on the Way to the Forum, which will open August 6th as part of Bay Street Theatre's 2013 Mainstage season, performed "I'm Calm" and "Everybody ought to have a Maid" from the final 2013 summer production accompanied by musical director Ethyl Will as pianist.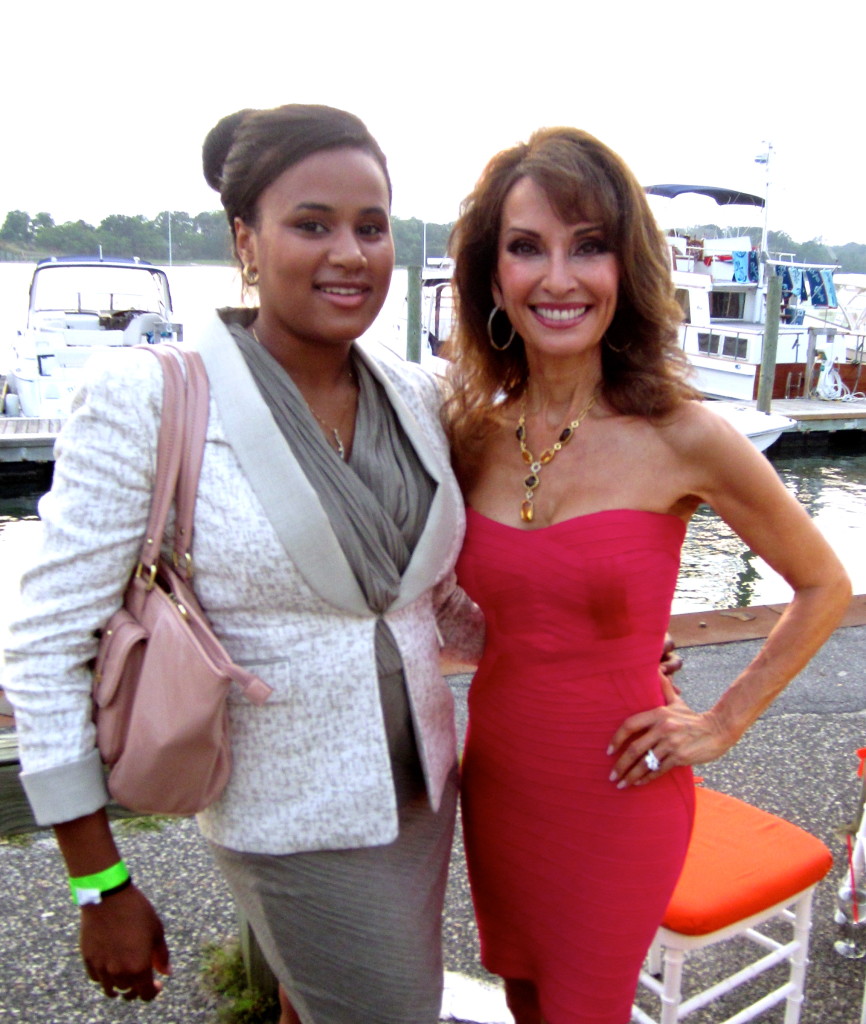 Bay Street Theatre is a not-for-profit regional theater presenting new, classic and contemporary works, with a commitment to challenging and entertaining our diverse community. This commitment extends to innovative educational programs that highlight the power of live theater.  It is our mission to be an artistic haven for an extended family of artists and audience, while continuing to provide a gathering place to share in the unique collective theatrical experience.