Hamptons Mouthpiece: Has the Awakening Begun? A peaceful protest in Bridgehampton, NY for racial equality.
On Tuesday, June 2nd organizers Lisa Votino, Lisa Calabrese and Willie Jenkins held a peaceful protest on Main street in Bridgehampton for Justice for George Floyd a black man who was allegedly murdered by Minneapolis police officer Derek Chauvin who kneeled on Mr. Floyd's neck and ignored his cries for help "I can't Breathe".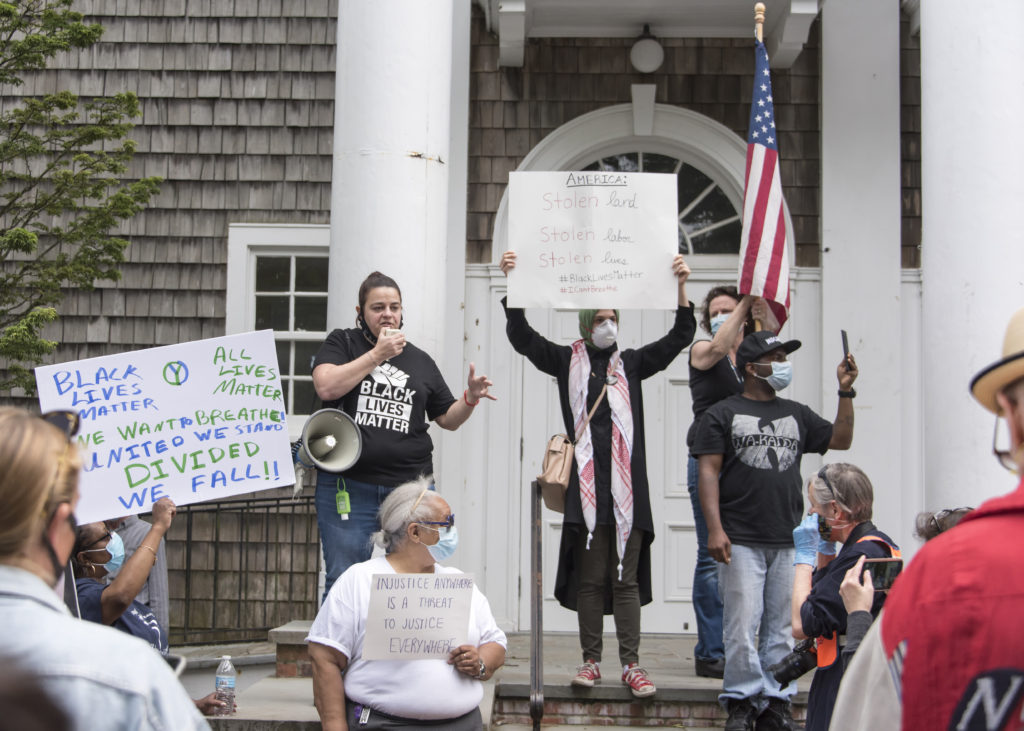 We stood in solidarity with our brothers and sisters all over the country who are demanding an end to racist policing.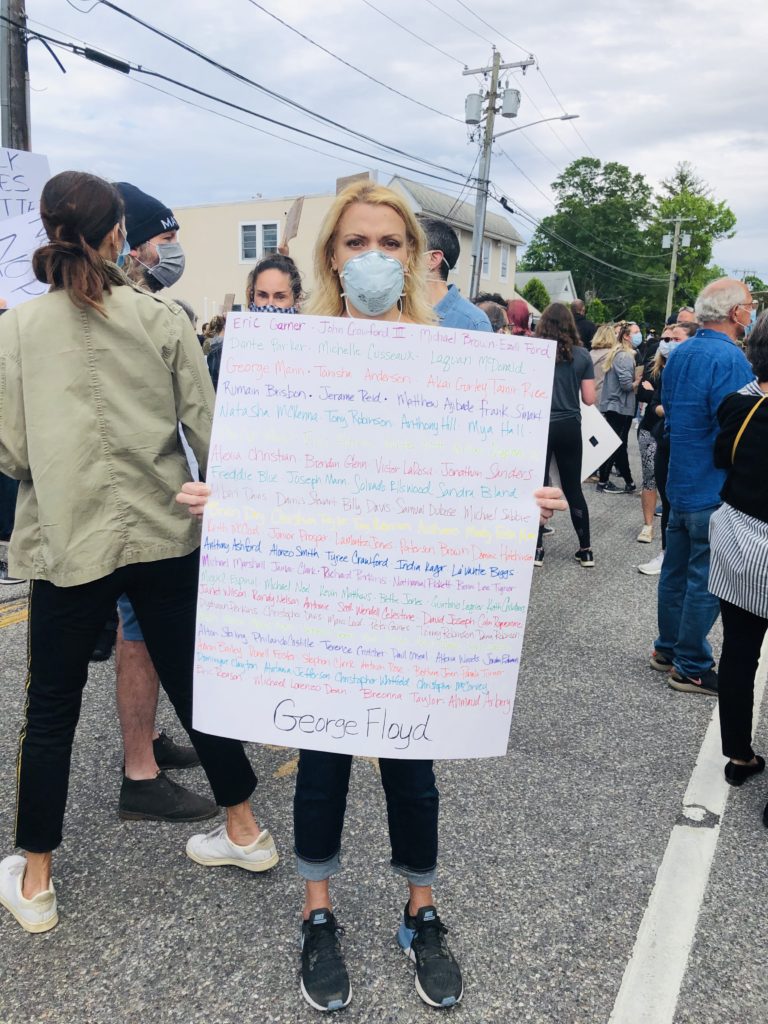 We also remembered two other recent victims of deadly racism Ahmaud Arbery and Breonna Taylor and the sadly, all too long list of other victims.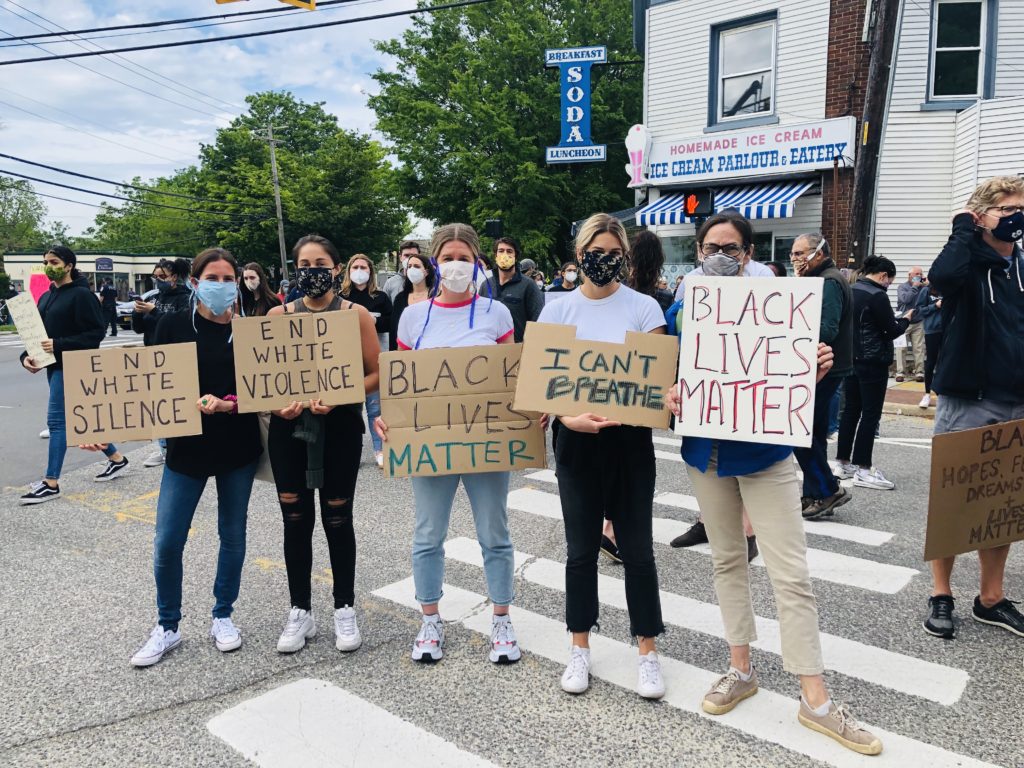 I was heartened to see so many young people who not only came to lend their support in this fight against racism towards Black and Brown people but they took the time to make posters.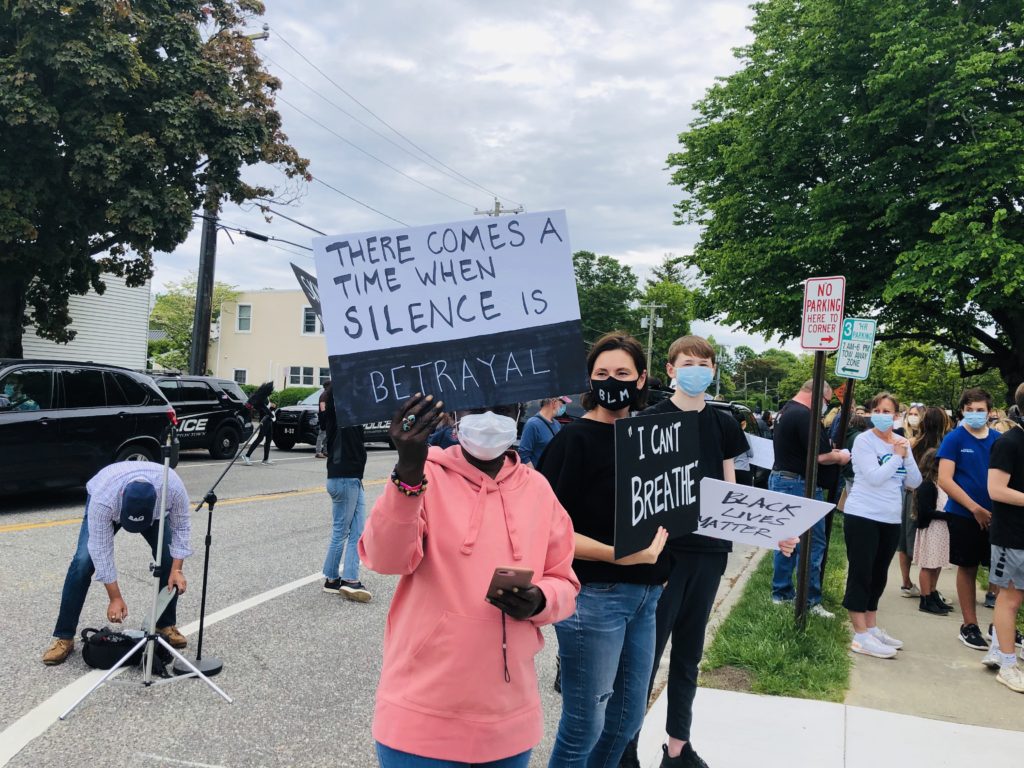 I am feeling hopeful that with this new army of Allies to the Black Lives Matter movement we can begin to open up the conversation and move forward toward real change in this country regarding systemic racism.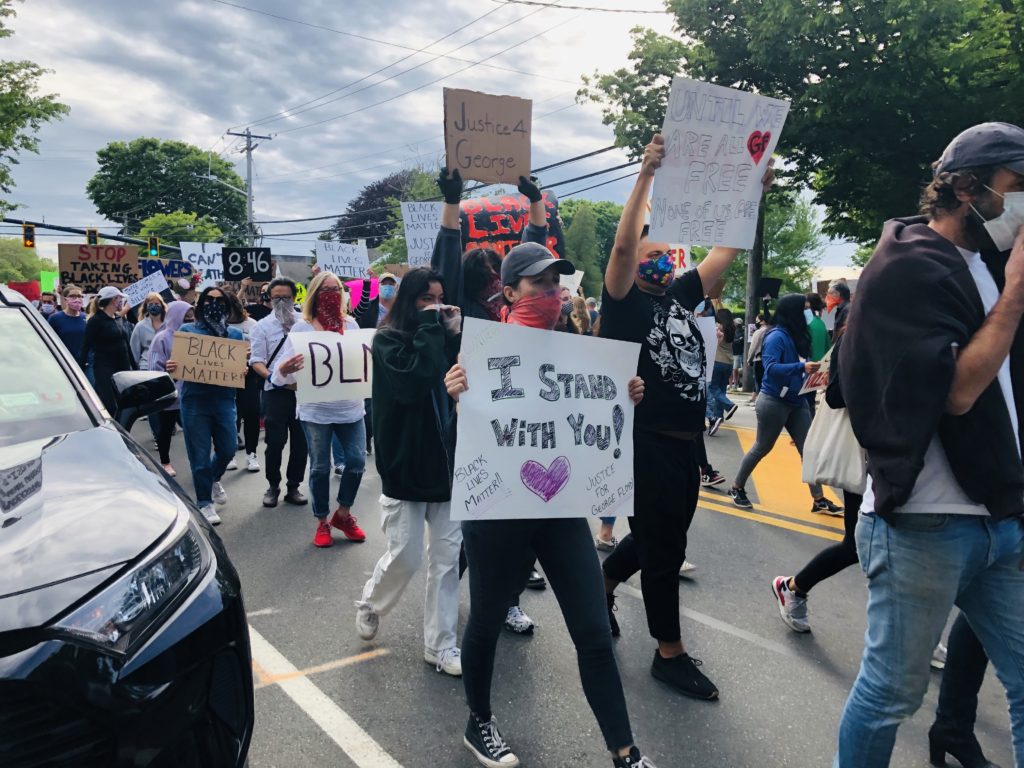 For many that were protesting and marching, they saw the sheer brutality in the action perpetrated against George Floyd and they finally understood the significance behind Colin Kaepernick's peaceful protest of taking a knee during the playing of the National Anthem. Many finally understood that the goal of the Black Lives Matter movement was never to say that only black lives matter or that black lives matter more than everyone else's, the goal is to shine light on an issue in this country that you only get to experience if you are black. If you have taken the time to try to acknowledge your privilege and understand the black perspective, these injustices come quickly to light.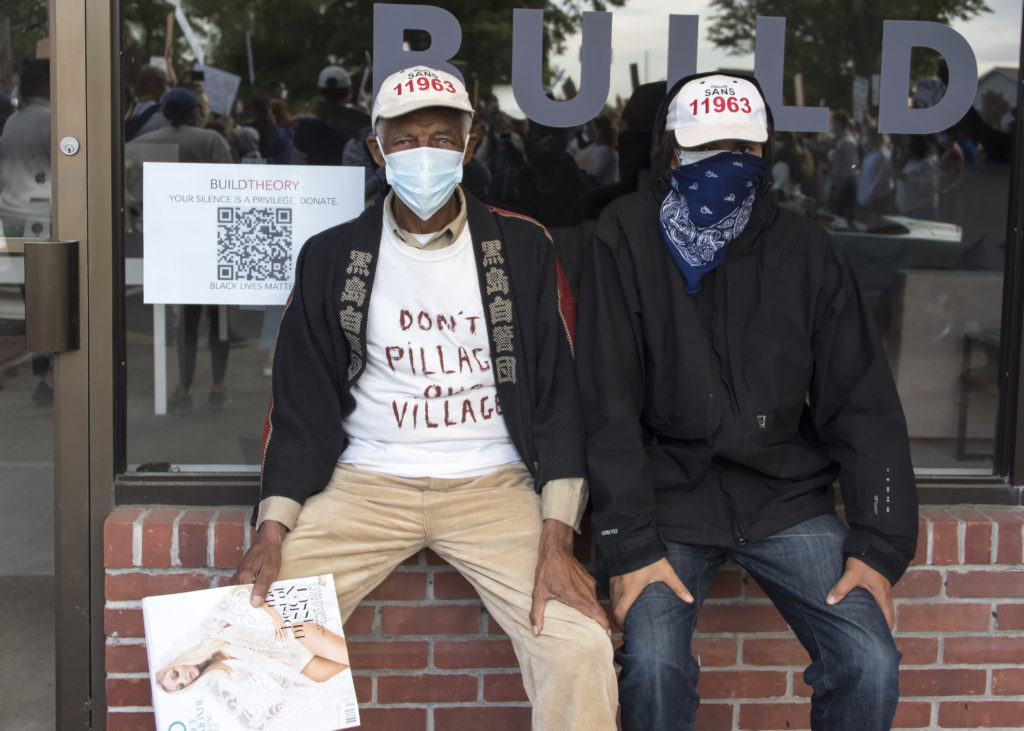 In interviewing William Pickens III, a resident of Sag Harbor Hills Community (SANS) Mr. Pickens who ancestry is that of liberated slaves, who were among the first people to come to the New World. They sailed from England and arrived in Oyster Bay in 1670. We spoke with Mr. Pickens and asked him what was different about the murder of George Floyd and what made this protest different than other activities and other protest in the past? Mr. Pickens responded with the "sheer brutality that the officer snuffed out the life of George Floyd"; he went on to say that this protest in Bridgehampton was different because there were more white people than black people protesting, and "If white people don't speak up nothing is going to change because they dominate the economy, politics and the history. If they are with us we've got a a shot and if they are not we don't"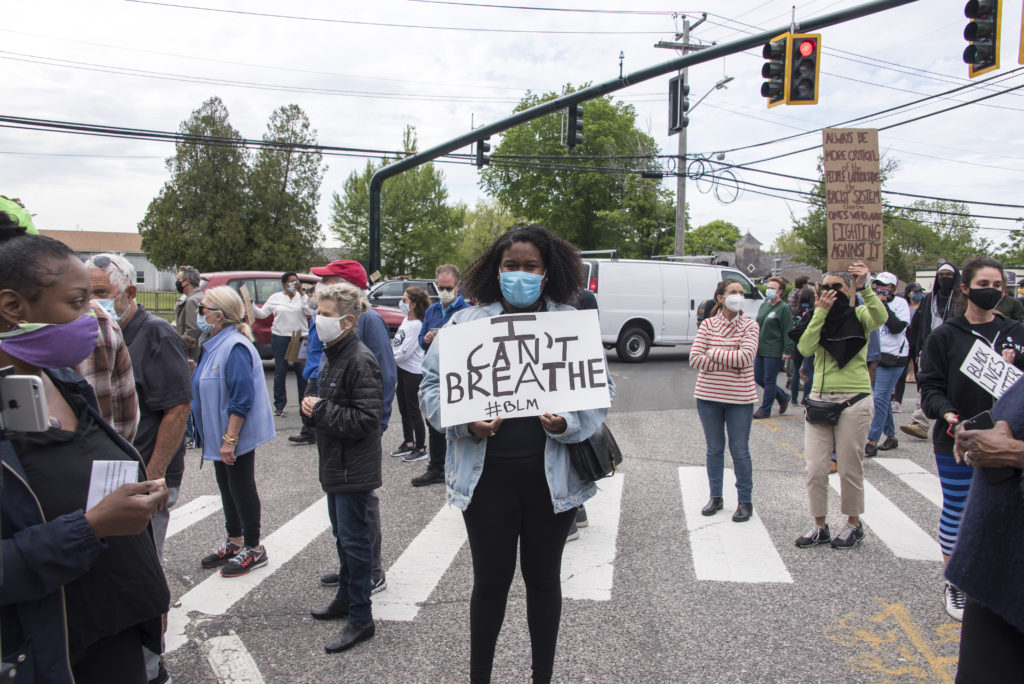 I end with a quote from Willam Pickens III "Illuminate Love, Eliminate Hate"