Greetings
Hamptons MouthPiece Readers
Home Invasions are on the Rise. Law enforcement has seen an increase in home invasions since 1995. According to F.B.I. reports every 12 seconds a home is invaded. More often than not the perpetrator enters by going right through the front or back door.
A home invasion is unlike a burglary. Burglaries usually take place during the day when no one is at home. The opposite is true for home invaders who typically strike at night or at a time when residents are home. Gun owners, prepare yourself for unwanted visitors in the night with
glock 19 night sights reviewed here
.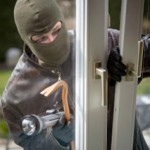 For
home security solutions
here are a few tips that may help you prevent a home invasion.
Install a solid core door, strong heavy duty locks, and window security devices. The services provided by someone like Locksmith Melbourne can assist you in this matter.
Keep all doors, windows, and garage doors locked. It may also be wise to ensure that all of these are strong enough to prevent forced entry from occuring. You might want to consider something like laminated glass if you want to prevent your home's glass from being susceptible to home invasions. There is often a choice between laminated glass and tempered glass when it comes to security, so it's worth checkong out the differences between the two before deciding which is best for you.
Install a peephole and use it before opening the door. Make sure a porch light is to help you see clearly.
Never open the door to strangers or solicitors; never rely on a chain latch on your door.
Keep lights on when your home, never make it obvious that you're home alone.
Install motion detection lights around the outside of your home.
Keep bushes trimmed around your home.
Discuss home security procedures with your family. Hold a family meeting.
Always call police if you suspect or feel uneasy with a stranger at your door or in the neighborhood.
Contributor: Robert Profert
R.P. Protection & Investigation is a full service private investigation / security co.