Hamptons Best Breakfast Picks..breakfast is not only the most important meal of the day, it is also my absolute favorite meal of the day. How many of you love a good Breakfast? How many of you could eat breakfast for every meal? When I cannot decide what to cook for dinner, my daughter turns to me and says let's have breakfast food.
Are you so busy during the week rushing, that breakfast for you consists of  breakfast on the go…fruit, smoothie, bagel, boiled egg or cereal? Wouldn't you love to sit down on the weekend and have a big breakfast? When I have time, I like to indulge my family with a super-duper old style "my tradition" breakfast on the weekends by making omelets, bacon, grits, home-fries, biscuits, waffles or pancakes topped with sauteed bananas in hot maple syrup …  I know I go completely over-board but so what. If you are only having this type of meal twice a month, what is the big deal? There are however those days when we like to go out to eat and I thought I would  share my favorite breakfast spots with you. There is nothing more exasperating than going out for breakfast and being disappointed, so here are some Hamptons favorites by both myself and my friends. Enjoy!
Hamptons Best Breakfast Picks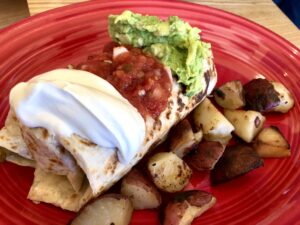 Estia's in Sag Harbor...1615 Bridgehampton Sag Harbor Turnpike, Sag Harbor, NY (631) 725-1045 estiaslittlekitchen.com  
Breakfast with a mexican touch..It a small place and the wait could be out the door on a Saturday Morning. Tip: try the Omelets* breakfast Burrito with the spicy mexican salsa and the short stack with fresh blueberries and bananas.. 
Provisions in Sag Harbor..7 Main St, Sag Harbor, NY 11963
(631) 725-3636 www.provisionsnaturalfoods…Tip:try the spinach omelette…really good..then make sure you come back there for lunch…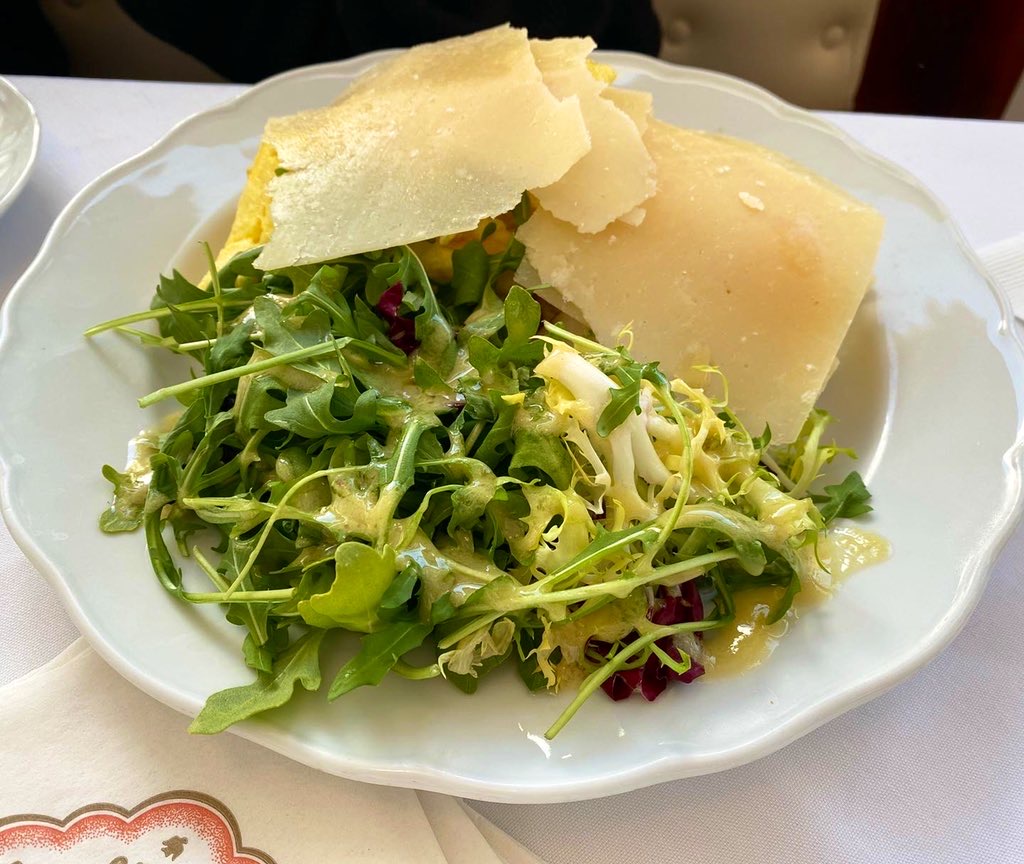 Sant Ambroeus: Southampton..30 Main St, Southampton, NY 11968
(631) 283-1233 www.santambroeus.com .…Tip: Try the  French toast (a personal favorite)
Hampton Coffee Company: 869 Montauk Hwy, Water Mill, NY
(631) 726-2633 hamptoncoffeecompany.com
Pierre's in Bridgehampton  2468 Main St, Bridgehampton, NY 11932 Try the French toast, it is delicious, melts in your mouth. They are more on the pricey side but if you are on a budget you might want to avoid ordering a Mimosa.  pierresbridgehampton.com
John's Pancake House, Montauk, 721 Montauk Hwy, Montauk, NY 11954 If pancakes is your breakfast favorite,  then you will enjoy John's Pancake House in Montauk. (full disclosure I have only ever had the pancakes)
Fairway Restaurant, Sagaponak at the Poxabogue Golf Center – 3556 Montauk Hwy, Bridgehampton, NY 11932 – Breakfast served all day! That is a definite plus. fairwayrestaurantcafeonthegram.com
Claude's Restaurant, Southampton Inn – 91 Hill Street, Southampton, NY 11968 | click here to see menu
Sip 'N Soda, Southampton, 40 Hamptons Road, Southampton – A family friendly place to go with your kids, but bring cash, they do not accept credit cards. On a positive it is affordable. sipnsoda.com
Eckart's Luncheonette, Westhampton Beach, 162 Mill Road, 631-288-9491 | click here for menu  (FYI: cash only)
Breakfast is very important for you  to perform at your best. It is not a good idea to skip breakfast in the interest of saving time, calories, or getting a few more minutes of sleep, remember that eating a wholesome, nutritious morning meal will probably save you time in the long run. Some people skip breakfast in an effort to lose weight. Skipping breakfast is strongly linked to the development of obesity.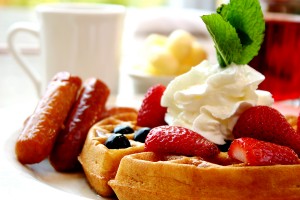 I love Breakfast food and did you know that breakfast should be your heaviest meal of the day. The benefits of eating your biggest meal for breakfast may have less to do with your body and more to do with your mind. When you eat a larger breakfast, you may feel more satisfied and less deprived throughout the day. This satisfaction can help you to stick to your diet and make you less inclined to overeat in the evening.
There are several other places throughout the Hamptons that have really delicious breakfast sandwiches, acai bowls, (my personal favorite is Hamptons Beach Bowls in bridgehampton) Drop me a line and let me know your favorite place in the Hamptons to have Breakfast.
update: February 1st, 2022
SaveSave
SaveSave
SaveSave
SaveSave
SaveSave
SaveSave
SaveSave
SaveSave
SaveSave