Hamptons Fitness…Get Fit with Zumba Hamptons, Lets Zumba with Oscar Gonzalez.

Wow, I have seen the videos, heard all the hoopla about ZUMBA but I have never taken a class. I had a feeling that I would like it, but for whatever reason I have never made the time to take a class. My friend Katherine asked me if I was up for traveling to WestHampton to take a Zumba Class with  Oscar Gonzalez of Zumba Hamptons and to be truthful if she had not picked me up I may have reverted to my incredibly lazy ways and stayed home. Katherine was not allowing me to back out this morning and she picked me up at 745am promptly. I was nervous because I have not worked out in weeks and laziness was taking over my body, I guess I just thought by some insane miracle the pounds would miraculously disappear. I actually convinced myself that I was loosing weight sitting on my couch, but then reality sunk in and I knew that there was no avoiding the truth, the pounds were presenting themselves and it wasn't pretty, it was time to take the plunge and do something. We arrived at the class early, it was a 45 minute drive to Westhampton from Sag Harbor, no traffic, not bad.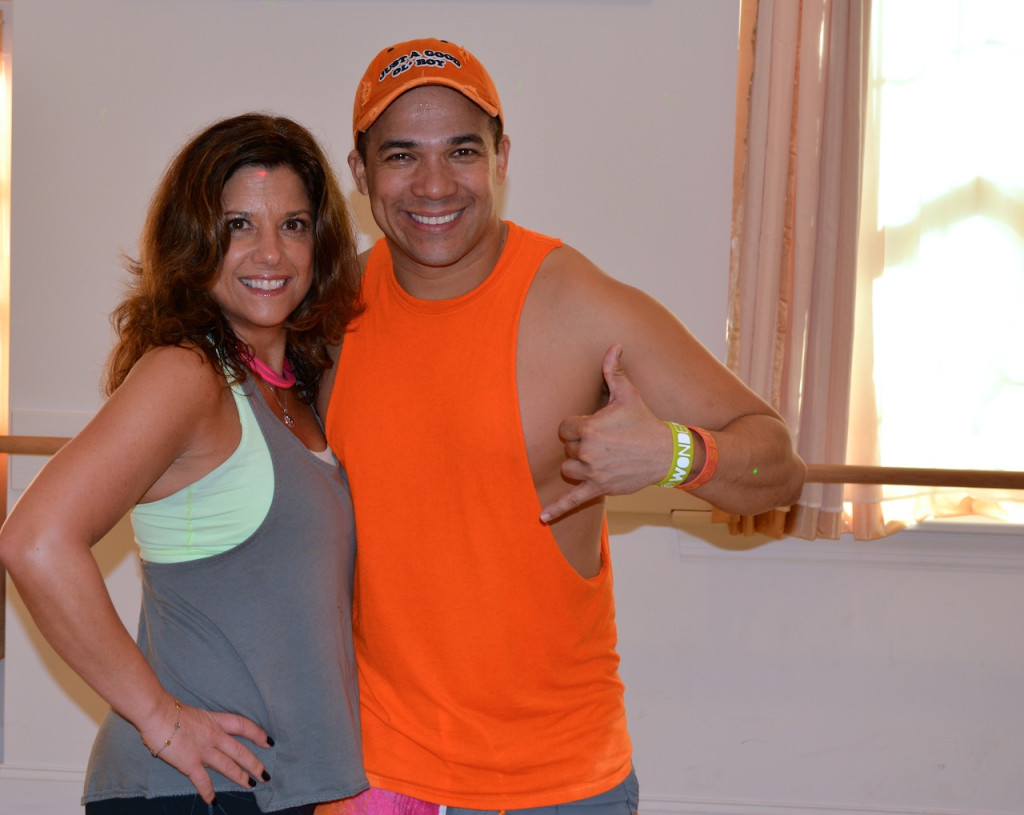 We walked in to what I am told is a new place for Zumba Hamptons, a nice large space with full mirrors, ahhh no hiding from the truth. I was greeted by Oscar and Denise his manager. Oscar was dressed is some vibrant, energetic colors and I had a feeling that this class was going to be fun. FUN IT WAS…I was tired, my legs hurt and I truly thought I would pass out, but  the music was great and his energy was contagious. Oscar had me doing some moves that I did not think my body could do. I started to really get into the groove of the class 20 minutes in and mentally told myself you can do this. Feeling relaxed and comfortable moving my body, I felt sexy as I was shaking my booty, moving my hips and attempting to twerk…I have to say that did not look sexy….Katherine however is an expert at twerking…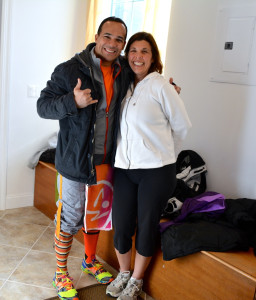 Overall, this is by far one of the BEST workouts I have participated in. It was engaging, even-though it was a hard class but it was easy to follow. Oscar  was in my face but not in an aggressive or intrusive way,  rather a fun and hilarious way. Once I relaxed and stopped over thinking the movements, I was able to enjoy myself and realized these were dance steps I knew. This was a total body workout and many of my muscles were focused on. I thought for sure my muscles would be sore, but they were not, I was very energetic after the class. Oscar offers Zumba Fitness Parties, so this might be something to do with my friends here in Sag Harbor…
I totally recommend Zumba with Oscar, it really is an experience. Attending every Saturday will be a challenge but possibly  2x a month is doable. Oscar also teaches the INSANITY CLASS, he invited me to stay for that class at 130pm, but I asked him if he was trying to kill me? Not there yet Oscar, let me do a couple more Zumba classes then I will be able to do that class, everything in moderation for me. Contact Oscar to reserve your space at one of his very popular classes…516-521-7256 or visit his Website…click here
Check out this video one of Oscar's Zumba classes, amazing how someone has this much energy……He is even better in person.