IN THE KNOW…. Espresso's in Sag Harbor is closed for Good…I drove past Expresso's this morning and suddenly felt a sense of loss. Expresso has been a part of the Sag Harbor community for 21 years. A staple in Sag Harbor since 1993, Espresso Italian Market and Grill, has been sold by owners Corrado Paini and Richie Camacho, but the building's new occupants are yet unknown. Paini and Camacho bought the established store from Robin and Luigi Tagliasacchi in 2005.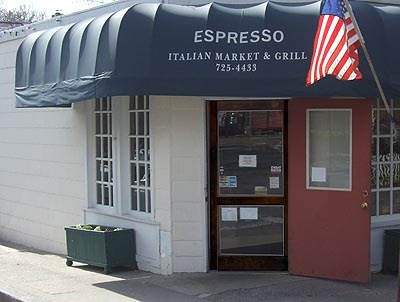 Espresso was known for their delicious sandwiches, pastries, and Italian cuisine.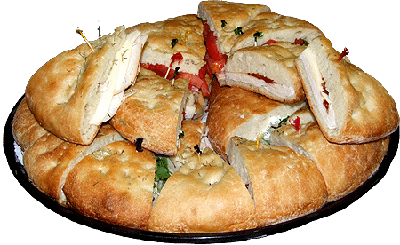 A popular place for the kids in Sag Harbor to go after school to get snacks, a quick and local dining choice for teachers and a place for parents to go in the morning for a cup of coffee or a quick breakfast after dropping the kids off at school. I moved to Sag Harbor in 2001 and I met some of my very good friends that year. We all had daughters in the same grade and we formed our breakfast club, it started with just coffee at Expresso's then as our children got older the entire group would meet once a month, but still at Espresso's. Expresso's has been an intricate part of my Sag Harbor life since I moved here. There are many wonderful memories that I will never forget.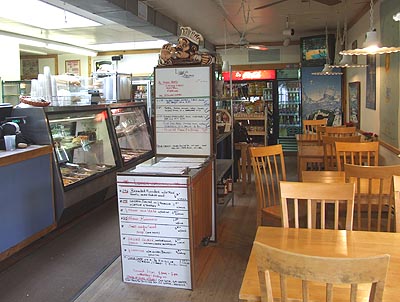 It has been rumored that a Vegan/Gluten Free high-end cafe will be replacing the beloved Italian Sandwiches cafe, but this has not been confirmed.  It was mentioned that Iron Chef Bobby Flay was the owner, Bobby Flay is NOT the owner.  I am told that the place will be closed for many weeks to do some much-needed renovations….Whatever they choose to replace Espresso's with, my only hope is that it is priced where the kids can afford it. Good Food is Good Food and if it is healthy, good and reasonably priced the kids will come.
If you are like me and you love those Italian Sandwiches…Cappelletti restaurant on Noyac Road  in Sag Harbor is an option and they have my favorite sandwich. Share your memories at Espresso's? What was your favorite sandwich? My favorite was the Avocado,goat cheese & sun-dried toms with fresh alfalfa sprouts (I always substituted the sun-dried tomatoes for bacon)…..