Spring is finally here, the days are longer, the weather is warmer and you no longer need to wear those bulky, unflattering winter coats. Whenever a season changes over, many people struggle with how to incorporate new things into their wardrobes. Maybe we're struggling with those pounds we packed on this winter or we just need an update to our wardrobe. Whatever the case, it is definitely time for a spring closet makeover.
Makeovers are not done to replace an entire wardrobe, but just to revise or change things so that all the pieces in a closet is current, flattering and fits well and polished.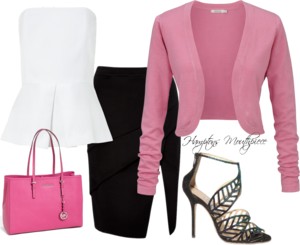 Spring 2014 a Pop of color
by
hamptonsstyle
featuring a
white vest
Spring Trends For Women
This spring is all about a pop of color. Women will want to add a few colorful pieces whether a blazer jacket, cardigan sweater or a scarf. Many women may want to try the new spring trend piece, the midi skirt which falls at mid-calf and looks great with a colored button-down blouse. Try one in silk! Stripes also command attention and can be paired with a business professional neutral such as navy, brown or black to look professional, but still classy.
The key here is to wear one bright color and pair it with a neutral. There is really no style that will flatter everyone, so you will need to try on many things to see what looks best on your body type. A drapey fabric or pencil version skirt looks great on most women.
Spring Trends For Men
Men can follow the same advice with their closet makeup. There's no need to look any further then a bright color, whether a tie or a button-down shirt. The same pop of color applies to them. They can even wear a colored pocket square. Royal blue, red, turquoise or pink all look great under a blazer coat or peeking out of a suit pocket. Narrow ties are in and follow the same pattern rules then wider, more conservative ones. The skinny tie looks newer, more modern and brings attention to the man's outfit without trying too hard. A man can also choose a more slim-cut suit or a plaid sports jacket to update his spring wardrobe for the office. If he is more of an athletic person he may want to check out https://imprint.com/shop/custom-apparel/athletics/warm-ups-jackets to have a look at their custom sports jackets.
Try Something Different
Dare to be different? Women can try a new jumpsuit that elongates the body and can be accessories for a variety of events. For men, try a double-breasted blazer coat that can be worn casual on Fridays. Opt for a unique color that can be worn with no tie and just casual pants.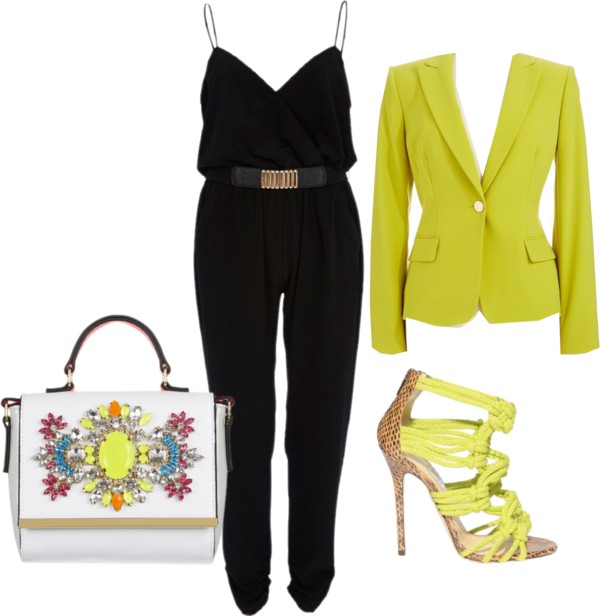 No matter what you choose to update your wardrobe this spring, always make sure that these pieces fit the body well, the pants hit the floor, the sleeves hit the wrist and all buttons or zippers don't gap or bunch. It's important to understand that looking great means wearing clothes that fit well.
Purge Old Outdated Things
Overall a closet makeover would never be complete without eliminating things that are no longer relevant, no longer fit or just look old. For women, get rid of oversize jackets, platform shoes and wide bootleg pants that look unprofessional. Men can get rid of pleated pants (slim and fitted is the new trend in the business world) as well as any three-button suit jackets.
ImageDesign LLC. owner Sharon Kornstein is a certified image consultant, offering wardrobe organizing and etiquette training services. She specializes in wardrobe consulting in New Jersey. Her expertise gives her clientele a leading edge on how to conduct themselves and dress in the workplace.