NYC Happenings: Paul's on Time Square
Paul Nicaj and Dino Redzic know hospitality like the back of their hands and they proved just how well they know it at the grand opening party for their new restaurant "Paul's on Time Square." The two industry giants held a warm and welcoming event at the Hilton Garden on 42nd Street last Wednesday to celebrate their newest project, and the hotel's featured restaurant, described as a destination for Italian fare with a global touch.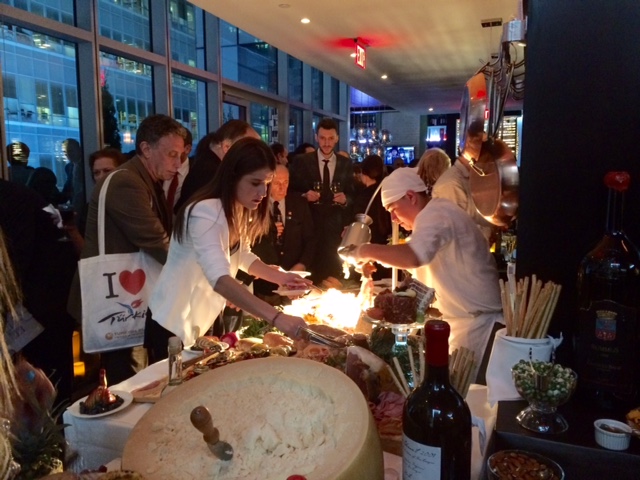 The party kicked off several stories up in a cozy lounge with a fireplace, tables for both communal and private seating, and an outdoor terrace. Champagne and wine was poured and complimented the extravagant spread of Italian meats and cheeses as well as an assortment of fruits and nuts.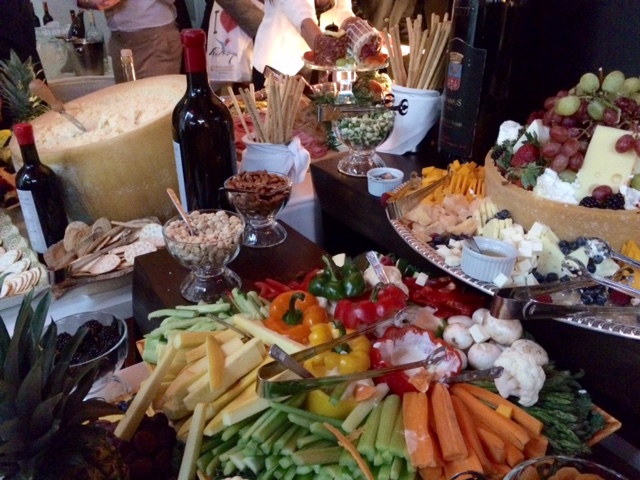 The main dish was a whole baked branzino, delicately cut and served to guests whom were eager to try. The hor dourves passed included mini caprese skewers, bruschetta bites, crab cakes, and margharita pizza slices. All seemed to enjoy the food, the atmosphere, and the company.
Drawing a crowd next to the main bar was New York City's first "SmartTender," a revolutionary automated bartending system. Guests, myself included, were instructed on how to try the new bar toy. The touchscreen displays the list of spirit options. By touching the screen to choose, the patron then selects a mixer such as cranberry juice, pineapple juice, Coca-Cola, etc. Next, the SmartTender prompts the guest to choose an additive if preferred. Those listed were seltzer, orange bitters and lime juice, to name a few. The final step in the process is the option of adding an additional shot of alcohol and then it's time to pour. The SmartTender registers the guests' choices and pours a proportionally correct beverage into a glass positioned below the machine's dispenser. Viola! A cocktail made to your liking in 30 seconds.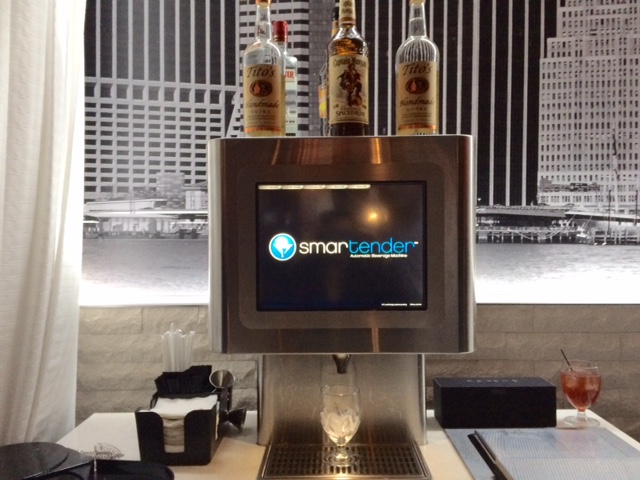 With my new "smart" made drink in hand, I made my way through the crowd and came upon Paul and Dino's private table where they sat with, whom I presumed to be, close friends and family. I sat at a table close by and glanced in their direction noticing the plates of meatballs, shrimp cocktail, and other dishes that filled the table. Everything looked delicious and I could not refrain myself from commenting on the spread that lay out in front of them.
My remark did not go unheard and was responded to by Paul and Dino offering me to indulge in the food before them. "Please, please, eat," I heard either Paul or Dino exclaim, pushing the plates towards me. And although I was not entirely sure which of these gentlemen made this hospitable notion towards me, I was too pleasantly surprised by the gesture to care. To the guests and myself, the event was for Paul and Dino- to celebrate the opening of "Paul's" and their success in the industry. Yet to Paul and Dino, as it became very clear to me then, the night was for their guests and their customers, and at any time, even at their own celebration, they would make sure to show great hospitality.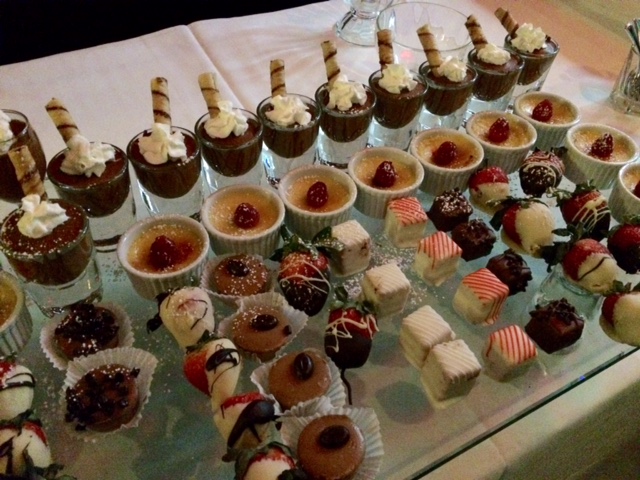 Photo credit: Laurain Aydinian