Hamptons Eats:Riesling or Pinot Noir…enJoie offers Thanksgiving wine pairing advice
Judia Black of enJoie, a wine and lifestyle events company, hosted a tasty, and very informative Thanksgiving wine pairing at Minton's in Harlem this past Saturday. The class provided examples of wine to be enjoyed with a variety of dishes typically served on Thanksgiving Day. Attendees explored how to navigate the wines' many different personalities, similarly to adjusting and interacting with the many personalities of guests who attend Thanksgiving dinner. The wines were American grown in celebration of the American holiday and were prime examples that there is no need to look over the pond for quality wine, but right in our own backyard.
The class consisted of six tastings. Each guest received an informational sheet that listed the wines in the order they were to be tasted. Kicking things off was a sparking wine from Albuquerque, New Mexico. Next was a light and neutral Riesling from the Finger Lakes. Following was a full-bodied Chardonnay, which pairs nicely with creamy cheeses. The California Pinot Noir and Zinfandel were crowd favorites. The grand finale, and icing on the cake, so to speak, was an Iced Cider, a dessert wine made of apples, which were picked, pressed, frozen, and fermented in Vermont.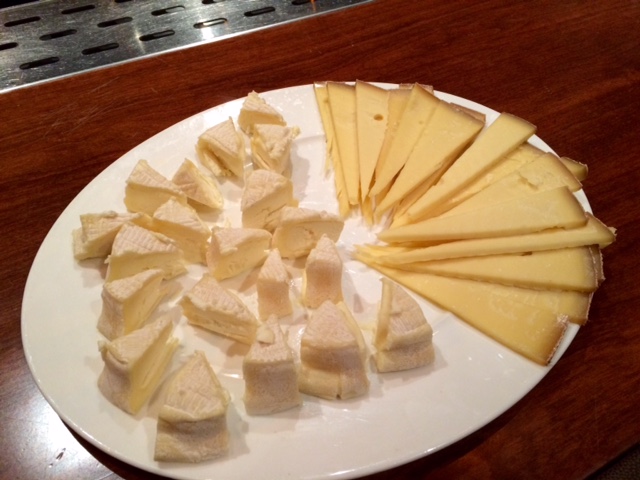 A spread of wine-compatible snacks was provided to accompany the tastings. The French Stilton Bleu, from the infamous Murray's Cheese, went nicely with the Zinfandel. A Swiss triple-crème Brie from Murray's was a perfect match for the Pinot Noir. Toasted baguettes, blanched almonds, and apricots were also snacked.
If planning to pair wine with a Thanksgiving meal, here are some suggestions based on the selection from the class. The sparkling wine pairs well with appetizers; anything from crab cakes, to caviar. If squash or sweet potato dishes are on the menu, the Riesling or Chardonnay will be a great match. The Zinfandel collaborates well with strong cheeses, pork, and poultry. And for the turkey, this Pinot Noir can never go wrong.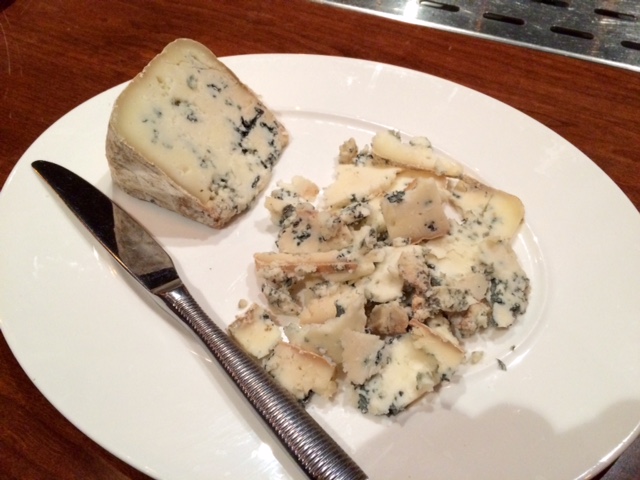 A memorable moment, one that encompassed the significance of enjoying wine on Thanksgiving, was when Judia mentioned applying our five senses. Of the five, the sense of hearing is perhaps the most difficult to find a connection to when drinking. After some thought, the class shared ideas which included the sound of pouring wine and the sound of a cork popping. Judia's theory is that the fifth sense is applied as we enjoy the wine and listen to those who surround us and create the environment. As we taste the wine and listen to the conversations and sounds of the friends and family we share with, it creates a complete experience. On Thanksgiving we are surrounded by loved ones, delicious comforting food, and perfectly paired wine. What's more to be thankful for than that?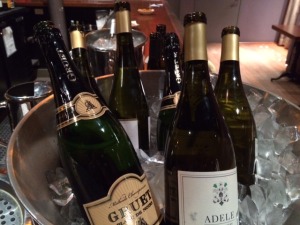 Please see a list of the wines mentioned above:
Gruet Blance Noirs, Brut NV, Pinot Noir, Albuquerque, New Mexico
2013 Ryan Williams Reisling, Finger Lakes, New York
2012 Adele, Chardonnay, Russian River Valley, California
2012 Artesa, Pinot Noir, Carneros Region of Napa, California
2012 Brown Estate, Zinfandel, Napa, California
Eden Northern Spy, Northern Spy Apples, West Charleston, Vermont
For a wonderful selection of wines visit Sag Harbor Liquor Store….FREE DELIVERY…they also offer a 15 % discount off mixed cases of wine and sparkling www.sagharborliquorstore.com