NYC Happenings Maserati 2015 unveiling
Cool cars. Very cool cars. And let's not forget to mention the motorcycles and helicopter. These were the main attractions at the Maserati 2015 unveiling party; arguably a dream come true to those with an interest in fast engines and even those without one. The Luxury Review event, presented by RAND Luxury, was an exclusive press and media gathering that showcased the latest in luxury products. The unveiling was held at the Metropolitan Pavilion in Manhattan on October 2 and although it featured some of the hottest new vehicles to hit the market, this event made sure not to draw the line there.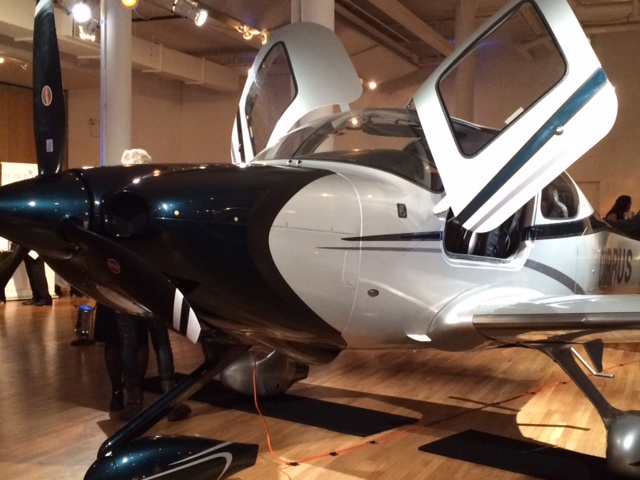 Upon arrival members were welcomed with a glass of champagne, just a taste of the luxuries that were in store for them.
A small stage was assembled with a red carpet and a Maserati backdrop where attendees lined up for the option of having their picture taken by a professional photographer. The venue opened to a large hall lined with invited vendors whom offered information and conversation on their luxury items; those of which included cigars, whiskey, Rolex, and gemstone jewelry. A new age, and seemingly futuristic, helicopter was positioned in the middle of the room and posed as both a surprise and a great conversation starter. In addition, motorcycles; like pieces of art, decorated the venue with their exotic looking models.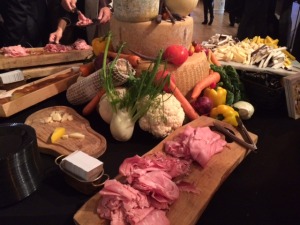 Between visits to the vendor stations, guests sampled from a meat and cheese spread provided by Rana, of Rana Pastificio Cucina in Chelsea, and sipped wine from Stag's Leap Wine Cellars, which offered tastings of red and white. Rana additionally catered a pasta station and distributed samples of their tortellini with pancetta as well as rigatoni in lobster sauce. Across the room several bars were set to serve additional beverages including sangria, margaritas, and specialty cocktails by Double Cross Vodka.
As guests had their fill of food and drink, the time then came to unveil the luxury goods. An announcement was made directing guests to the covered Maserati in the center of the floor. The crowd gathered in anticipation with cameras ready. After some words on the vehicle and an introduction of the 2015 model, the covering was lifted and the Maserati revealed. The engine was revved and proved to be quite the crowd pleaser. There were photo opportunities and people approached the car, some even having the chance to open the doors and explore the interior. The unveilings occurred within 15-minute intervals of each other with a white Lamborghini up next. The same procession occurred with the remaining luxury vehicles scheduled to be on display.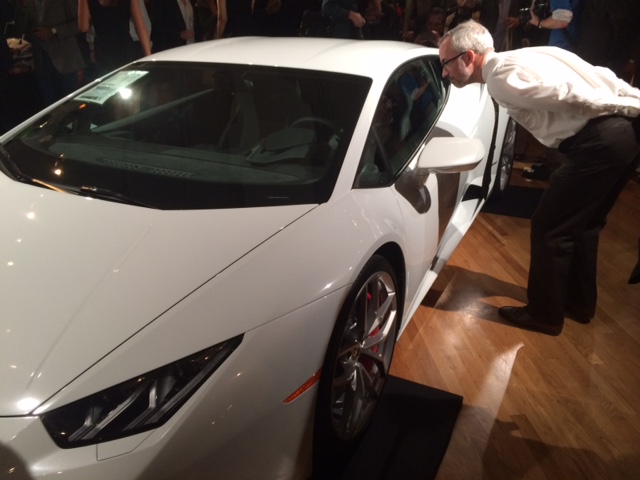 With each unveiling the crowd's energy revved like the engines of the glamorous cars they were there to admire. Overall the evening went off without a hitch and RAND Luxury genuinely showed their members they know how to ride in style.
All photos by Laurain Aydinian