Amagansett, NY 2013….Hamptons Eats…follow me on Facebook and Twitter
Greetings Hamptons Mouthpiece readers I had Another Great Meal in the Hamptons. Last week Dani and I visited Sotto Sopra on Main Street in Amagansett, NY. I visted the restaurant last year with my friend and we loved it, but this year my experience was so much better. When we walked in we were greeted by Rob Giglio who is the manager and he was so welcoming, it was not over the top, it was relaxed, engaging and warm. I have to say I had such a wonderful dining experience, and I can't wait to return. The food was delicious and the service was great. Our waiter was knowledgeable of the menu items with a specialty in pairing wines to your meal.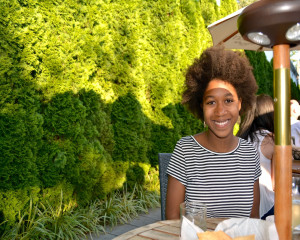 Dani and I chose to sit outside because it was a beautiful summer evening and I just love the outdoor seating area, we started with the most  delectable Flat bread , we were immediately excited for the rest of the meal, we anticipated everything else being just as enjoyable.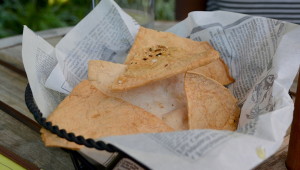 Our waiter  suggested we start with Ribiola Crostini, with grilled figs, spiced walnut & orange vinaigrette & Prosciutto…this dish was delightful, and full of various taste that were palatable. The plate was colorful and pleasing to the eye. The flavors blended together and we just wanted more. A perfect choice from our awesome waiter.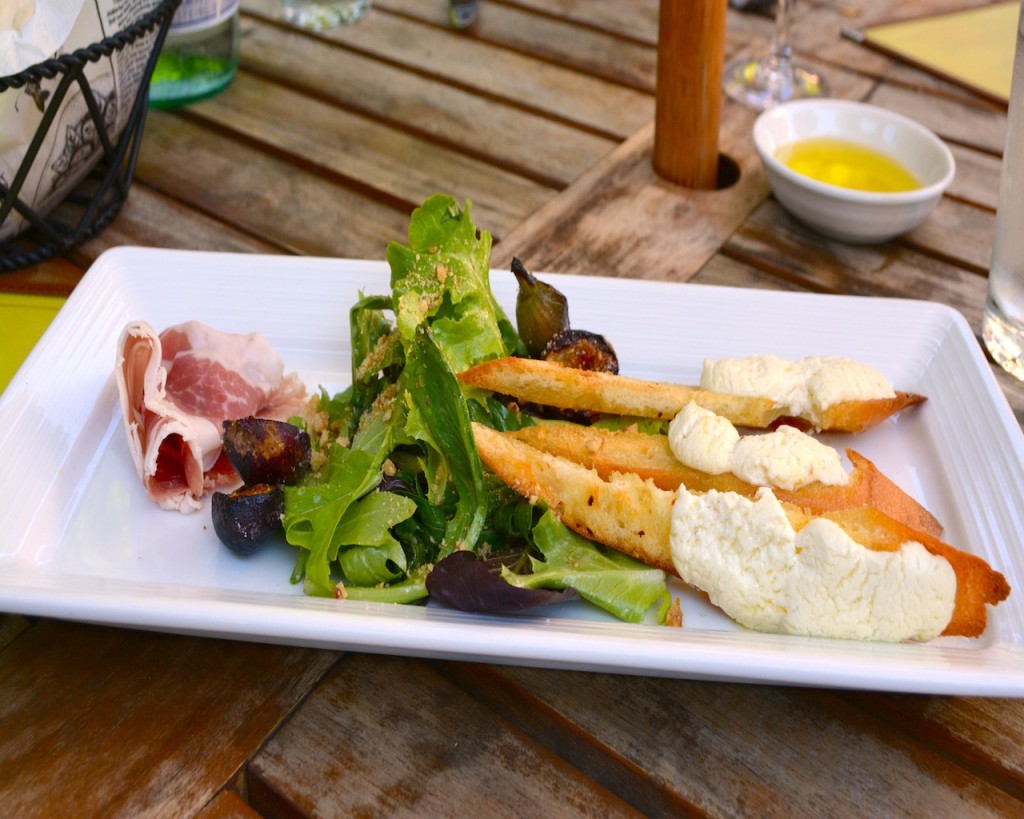 In addition to the Robiola Cristinini appetizer we also had the Seafood Bouquet which included: Shrimp, Crabmeat & Lobster , this plate was served chilled and it was a perfect choice for a warm summer evening. It was light and delightful.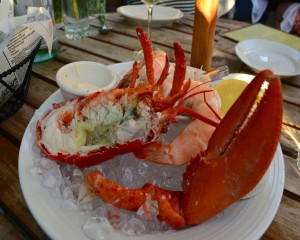 Rob, recommended  a delightful Chateau Montaud Rose from Provence, it was a perfect choice. This Rose exhibited fruity and floral notes, it had a freshness with good acidity and good structure in the mouth. Married nicely with our dining selections.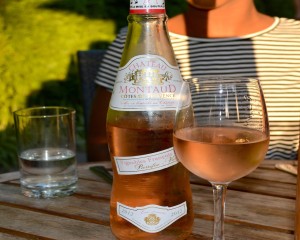 For our entrée, we went with two dishes. We had the Local Montauk Stripe Bass seared with local fresh baby potatoes & asparagus, drizzled with a sherry reduction & topped with a pineapple Mango salsa.  The blending of the entire taste palate hit our taste buds all at once. I usually do not like sweet with salty, but this was delectable. I will say that this is a meal that you really must have all elements in each bite to fully appreciate this dish. If you select to eat each item separately you will miss the overall experience of the blending flavors and how they compliment each other. *I would like to note that the portion on this plate looks small because Dani and I shared the dish.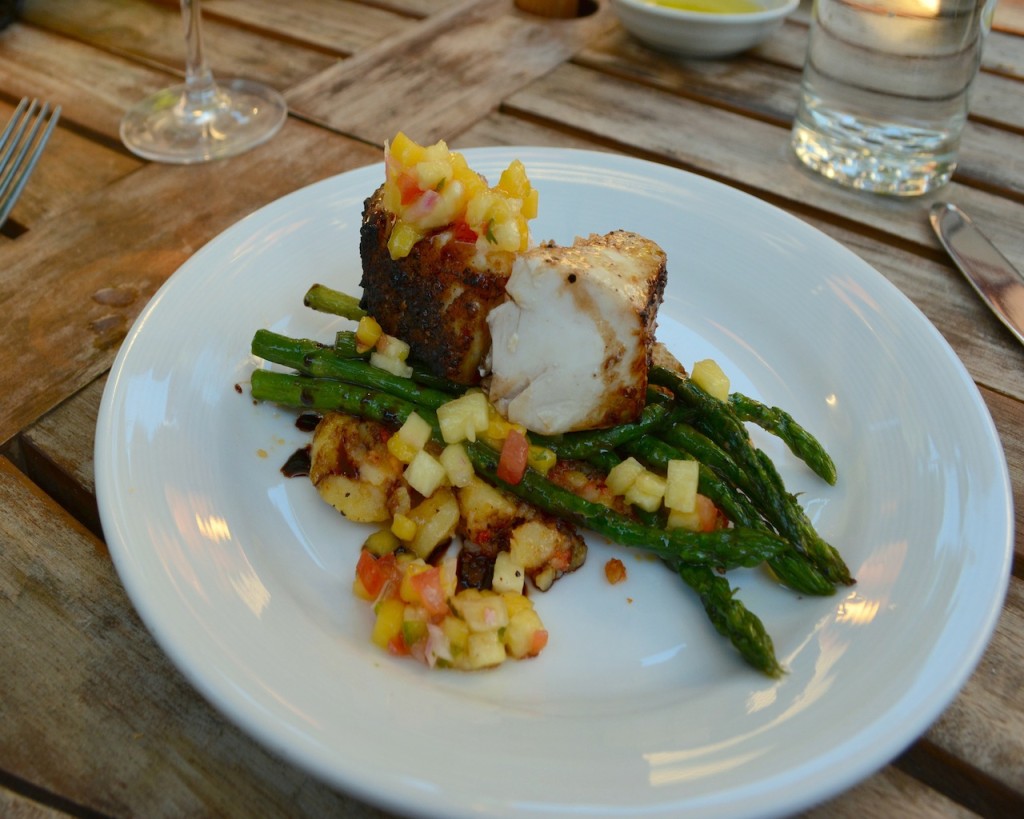 I am ashamed to say that I was flying high from the previous dishes that I failed to write the exact name of the steak dish….Although I rarely eat red meat, I tasted this dish and this meat was perfectly cooked, well-seasoned, tender and the juices were heavenly. Dani could eat a cow so she was very happy. A definite thumbs up…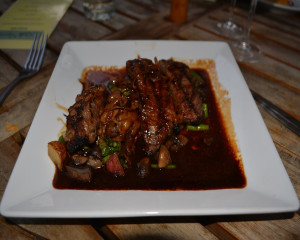 One would think after all that food we would need to be rolled to the car like Humpty Dumpty but how could we complete our dining experience without dessert. We were really full and could not finish the steak meal, so we asked for a doggy bag  so we could make room for the 21 Layer Crepe Cake with Seasonal Compote. Dani did eat this by herself, if you are lactose intolerant like I am you may want to go with another choice.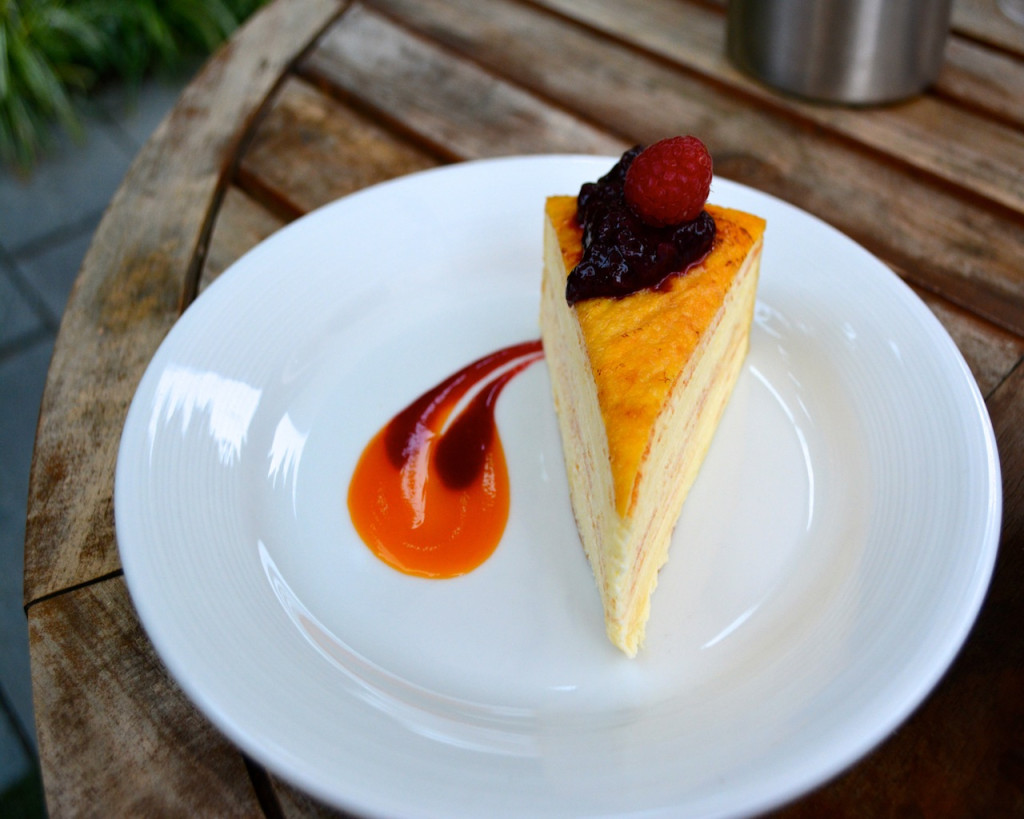 I was full and selected a lighter dessert, I went with a Sorbet served with Limoncello, wow, I poured the limoncello into the sorbet, REALLY NICE…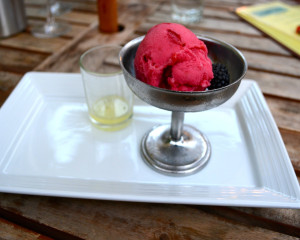 Overall, we had a wonderful dining experience at Sotto Sopra in Amagansett. The executive Chef Josh Savi showed his mastery to blend all the flavors together. If you decide to dine at Sotto Sopra mention Hamptons Mouthpiece sent you, and please share your experience with me. This was Another great meal in the Hamptons!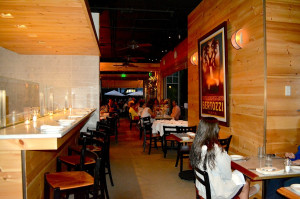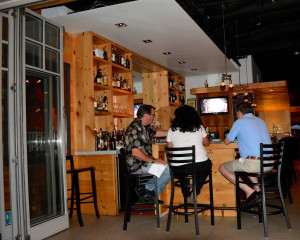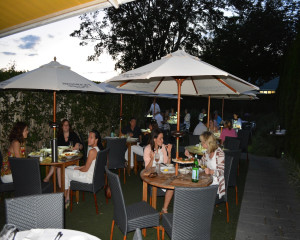 This restaurant is located   231 Main St, Amagansett, NY 11930 (631) 267-3695
sottosoprahamptons.com.
Open Monday-Sunday 5-11pm Price: moderate  Chef: Josh Savi General Manager: Rose Evangelista Manager: Rob Giglio