Cutchogue: Bedell Cellars First Crush
On a shockingly bitter cold Tuesday in November, Bedell Cellars of Cutchogue held an exciting launch party celebrating the release of Bedell First Crush Red 2013 and the winery's collaboration with artist Mickalene Thomas; who's art proudly decorates the bottle. The expected 200 guests stayed warm at the Four Seasons in NYC and indulged in a variety of Bedell wines in suitable honor of the winery.
Bedell Cellars' owner and Hollywood film producer Michael Lynne, mingled with guests with a smile on his face that never faltered. Among those invited were several whom are well known in the art and entertainment community including Stacy Engman, a curator at the National Arts Club in New York; Mashonda Tefiere, previously married to musical artist Swizz Beats; and Will Cotton, a famous painter whose inspiration is sourced from Katy Perry.
The 2013 First Crush is an exquisite blend of 60% merlot and 40% Cabernet Franc, from grapes picked from younger vines. Lettie Teague of The Wall Street Journal describes it as, "A light juicy blend, pretty, uncomplicated, marked by soft tannins and bright red berry fruit." It is absolutely delicious and delightfully smooth. Among other wines poured were an oak barreled chardonnay, a stainless steel chardonnay, and the Musée, another red blend with heavy, velvety tannins and a long finish.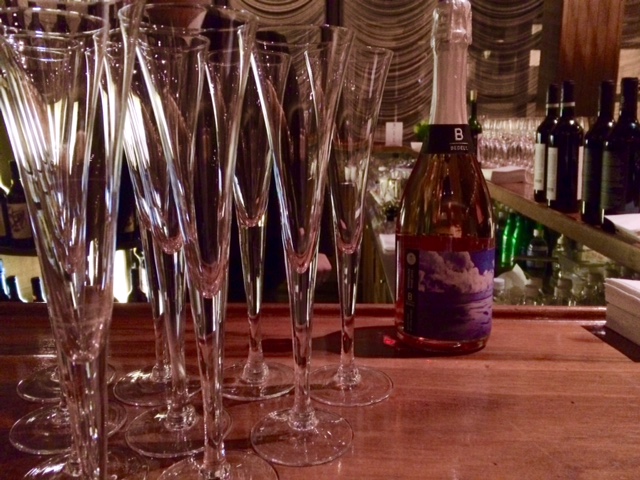 Accompanying the wine were elegant hor dourves of steak carpaccio with truffle oil, seared tuna with mango chutney, duck wontons, and fried oysters among several others. Guests reacted very positively grabbing bites just as quickly as wine was being poured. Each food passed was more delicious than the last and thankfully were not in short supply.
Some time into the evening, Michael Lynne addressed the attendees, announcing the release of First Crush and introducing Mickalene Thomas whom also spoke to the crowd of the wine and her artwork. She described First Crush as being very easy to drink and would also make for an excellent art piece after drinking! Both speakers radiated positive energy and the crowd gave a loud and long applause to honor the collaboration.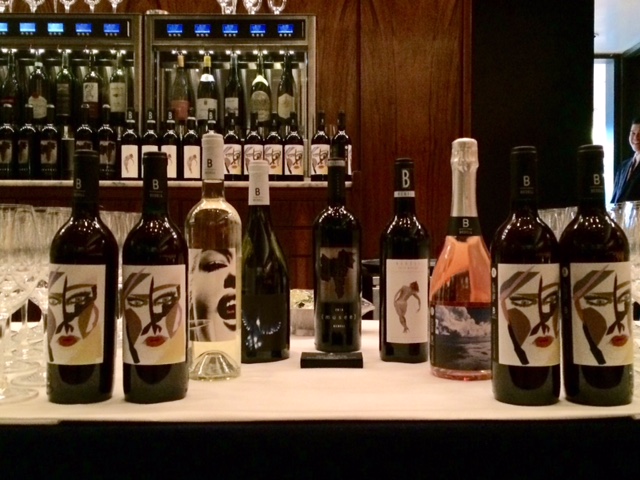 The evening was a lovely celebratory event of art, great food, and excellent wine. To name this newly launched Bedell wine "First Crush" is an understatement. It truly seems more appropriate to be titled "First Love."