Greetings Hamptons Mouthpiece readers…Our popular book store BookHampton says goodbye to Sag Harbor for awhile…I saw a sign posted on the window and so I stopped in the store today March 10th to inquire what was going on. I was told that BookHampton was leaving its current space on Main Street because the space was too big. They are seeking another smaller space on Main Street in Sag Harbor but currently they have not found one and are left without a home. While they wait to find a home in Sag Harbor,  you can visit the other locations in East Hampton and Southampton.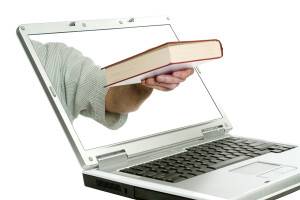 It really does not surprise me that they are seeking a smaller space and downsizing, the increase of  the E-book, Kindle and the iPad are dominating the market and possibly decreasing the book sales. Are more people reading on their electronic devices? The other obstacle that small local bookstores like BookHampton face are the online bookstores like Amazon, Barnes & Noble and a variety of other deep discounted online bookstores. It might be increasingly difficult for bookstores to be able to compete with online cost, at least that is what Julie Bosman from the New York Times says in an article she wrote titled "The Bookstore's Last Stand"
Jeffrey A. Trachtenberg of the Wall Street journal reports that sales of print books  have declined 22% since 2008. Some suggest that sales of print in stores have fallen more than that. Where do customers go when their favorite local book store closes, they turn to online purchasing because it is the more convenient option left for these customers.
As for me personally I am torn, I  enjoy reading books on my ipad, and I also order books online at Amazon, however I do enjoy going to BookHampton because they are local and they display suggested books from local authors. I love the customer service that you can only get in a bookstore and I love when they have visiting authors. I am sad BookHampton is leaving the village right now and I look forward to their return to the village because they do complete Main Street in Sag Harbor.