Hamptons Eats: Yummy Lobster Roll and Tiramisu
Last week my friend Helen and I went to 75 Main for Lunch and it was delightful. 75 Main was busy this summer and many celebrities were scene dining there all summer, I stayed away because I thought it was just a place to be scene, so I decided to wait until after Labor Day to dine there. I was happy I waited the service was great and my lunch was delicious but the dessert was AMAZING!!!
We started with an afternoon cocktail,because it was Friday and I have always known 75 Main to make really delicious drinks, they did not disappoint. I ordered a Watermelon Martini and it was delicious. A perfect drink that made me want another, you know the kind of drink where the alcohol sneaks up on you. I had only one since I was driving.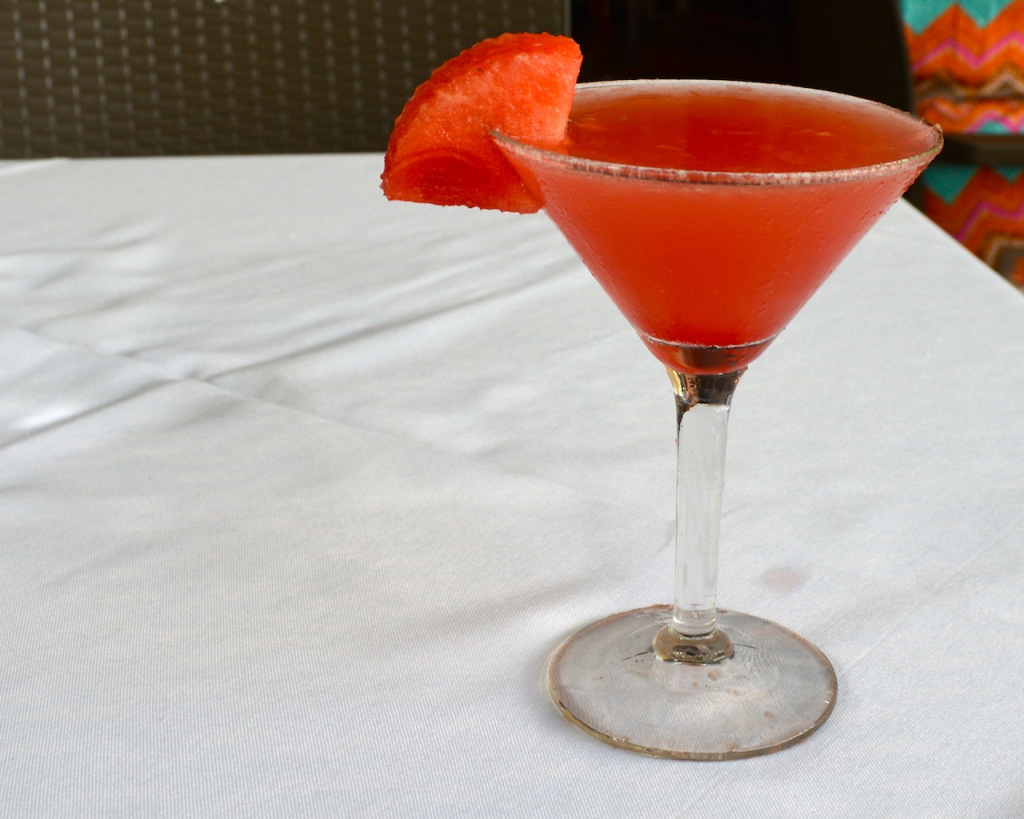 I was surprised that there were no specials on the menu for lunch, but that is because it was a brunch menu. There were no starters so my friend and I ordered a 75 MAIN CHOPPED SALAD and split it. It was a fairly large portion even the split, I loved everything in it, it gave me the crunch with the candid walnuts, the sweetness with the craisens and the other ingredients included were roasted red peppers, red onions, gorgonzola & balsamic vinaigrette. It was delicious, my only suggestion is if you order this salad, ask for the dressing on the side, the lettuce was somewhat wilted when it got to the table.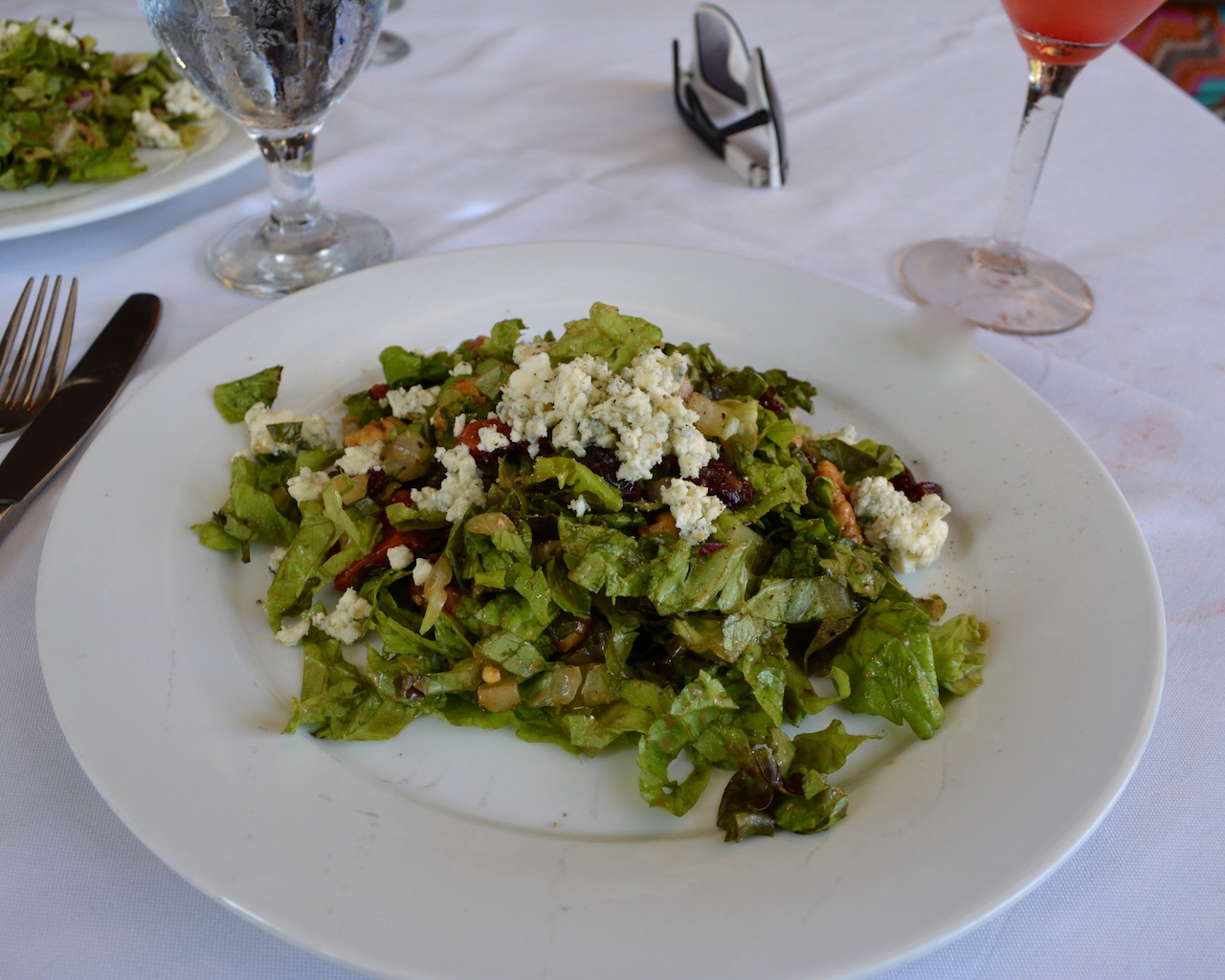 We then decided to order the SALMON BLT: grilled salmon, whole wheat bread, bacon, lettuce, tomato, tarragon mayonnaise and the TRADITIONAL MAINE LOBSTER ROLL.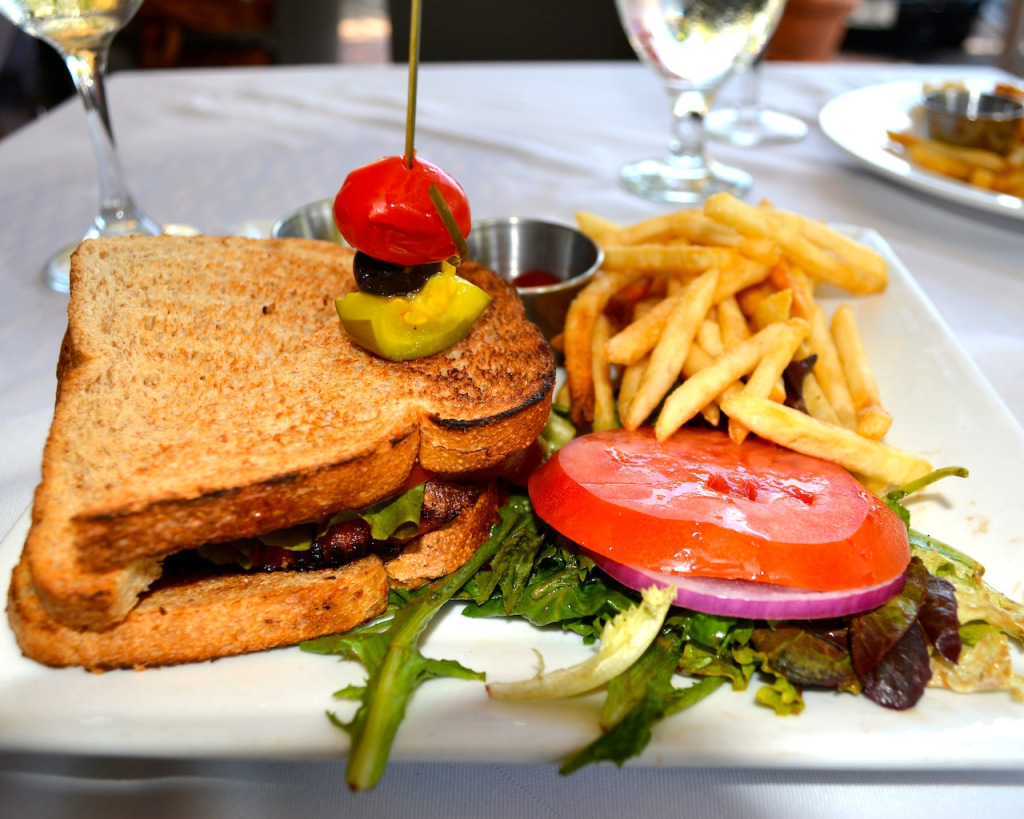 Both sandwiches were very good, but the Lobster roll was by far my favorite, it was full of succulent lobster, well worth the $30. I was also excited to find out that you can now buy maine lobster online and get it delivered to almost anywhere in the USA. Not only do I no longer have to make a special trip for lobster, but I can now enjoy it in the comfort of my own home. In comparison, I liked the Salmon BLT but thought the salmon was over-cooked, so it was not as enjoyable as I would have liked.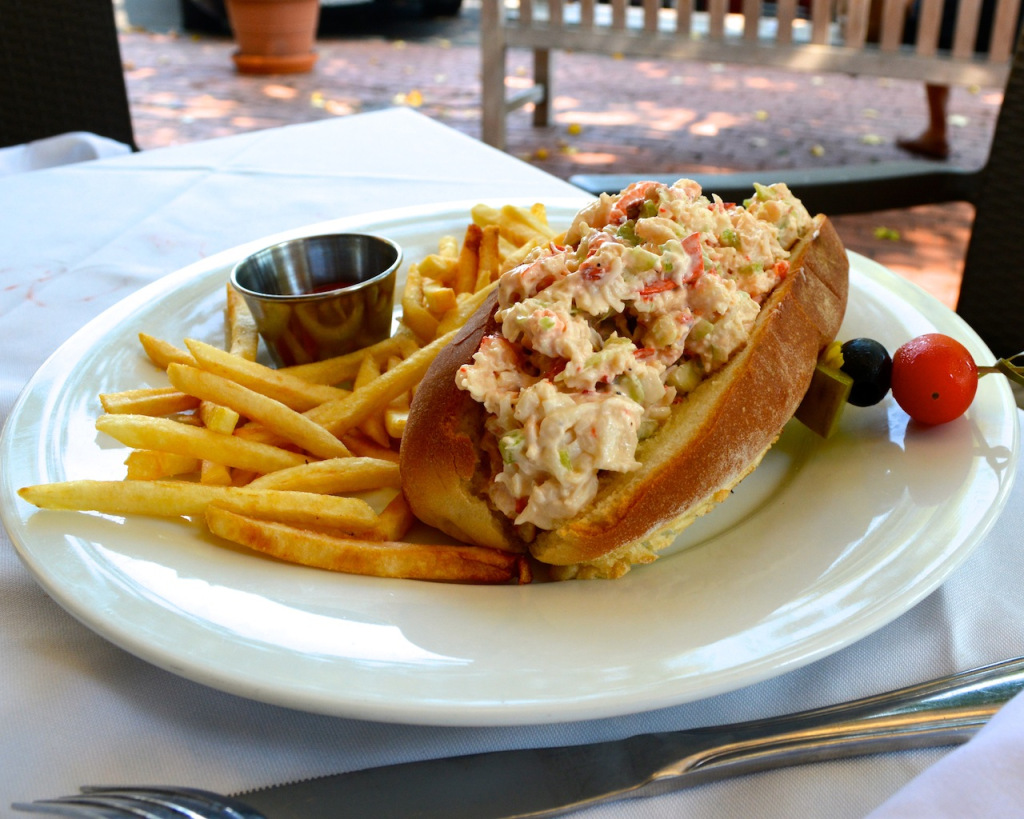 We ended our meal with a dessert that we shared because I LOVE Tiramisu but was too full to eat it by myself……75 Main makes a very good Tiramisu and I was not disappointed.…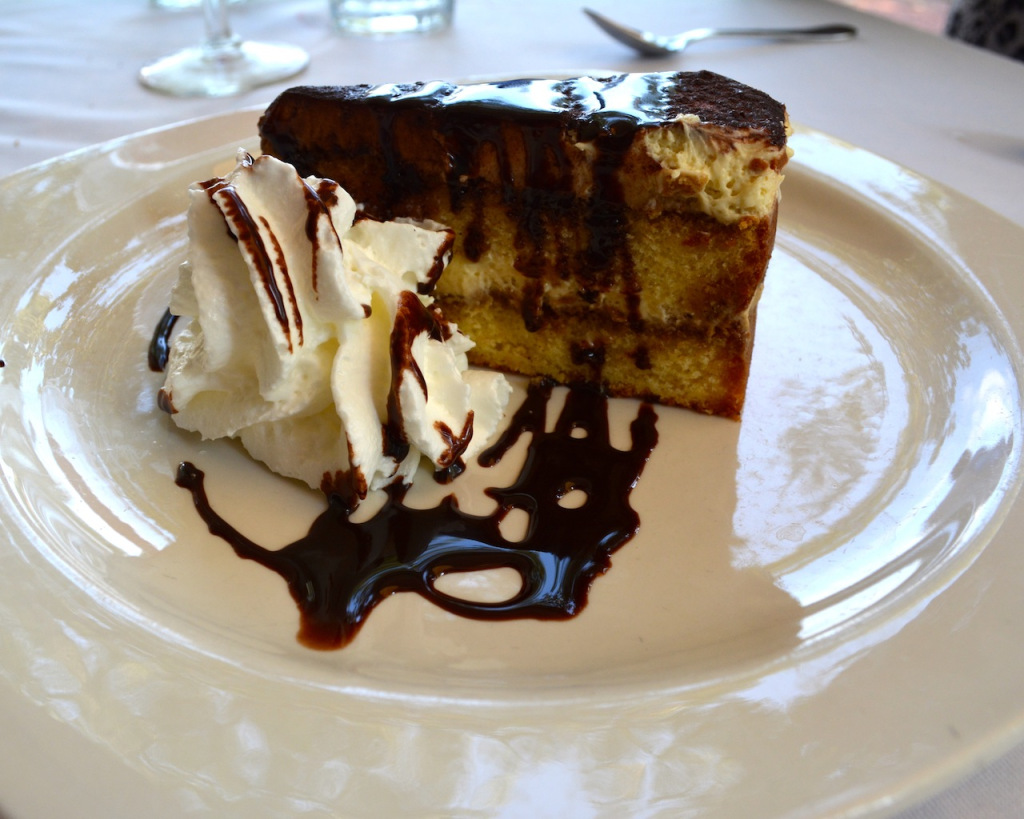 I could totally skip lunch and just go for dessert and coffee. If you have a sweet tooth you must try the Tiramisu. Many times some do not do a good job with this dessert, the cake is wet and spongy, but this cake just melted in my mouth. It was not wet, it was not spongy, the chocolate was not overly sweet, it fulfilled my sweet tooth without giving me a sugar rush. IT WAS PERFECT! I totally recommend you make a special trip just for the Lobster Roll and the Tiramisu.
Overall this was a nice way to spend an afternoon in the Hamptons with my buddy. I recommend going there for lunch and I look forward to dining there for dinner soon.