Hamptons Events 2018
Hamptons -The Hamptons Events List 2018 … Which Hamptons events 2018 are you interested in attending this summer? If you're planning your own event check out classic party rentals. Get a head start on planning your summer in the Hamptons, listed below are some of the bigger events Happening this summer in the Hamptons. Visit my Facebook Group: HAMPTONS MOUTHPIECE EVENTS for daily Hamptons events. This year some event changes, Art Hamptons has been postponed this year, Art Southampton is back July 5th -9th at Nova's Ark Project Ground. Super Staurday is being moved from the Hamptons to NYC, the Ovarian Cancer Research Fund Alliance has hosted Super Saturday in the Hamptons for the past 20 years this year the iconic event will move to Manhattan in September 2018. I have no information on the Annual ART FOR LIFE Hamptons event or Stony Brook Southampton 60th Annual summer event yet.
APRIL 2018
Saturday, April 21th KATY'S COURAGE 5K 830am RAIN or SHINE | Water Street, Sag Harbor7:00 – 8:15 am check-in |8:30 am start |$25 pre-registration, $30 day of race Click for more information and to register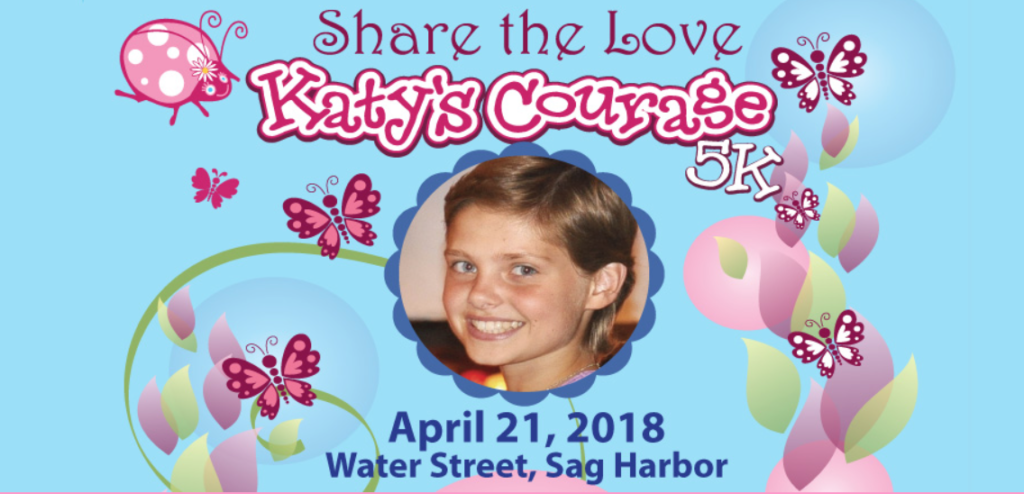 Saturday, April 21st Parrish Art Museum Spring Fling 2018 –730-1130pm Tickets: $200|$150 Members, Parrish Art Museum, 279 Montauk Hwy, Water Mill click to purchase tickets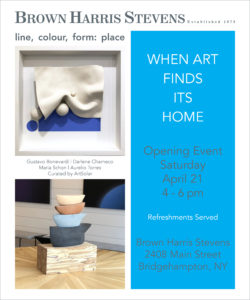 Saturday, April 21th 4-6pm WHEN ART FINDS ITS HOME – line, colour, form: place
Brown Harris Stevens, 2408 Main Street, Brigehampton, NY
Wednesday, April 25th 6-8pm | Ladies Night Out, a Fundraiser for Fighting Chance. – The American Hotel, Sag Harbor.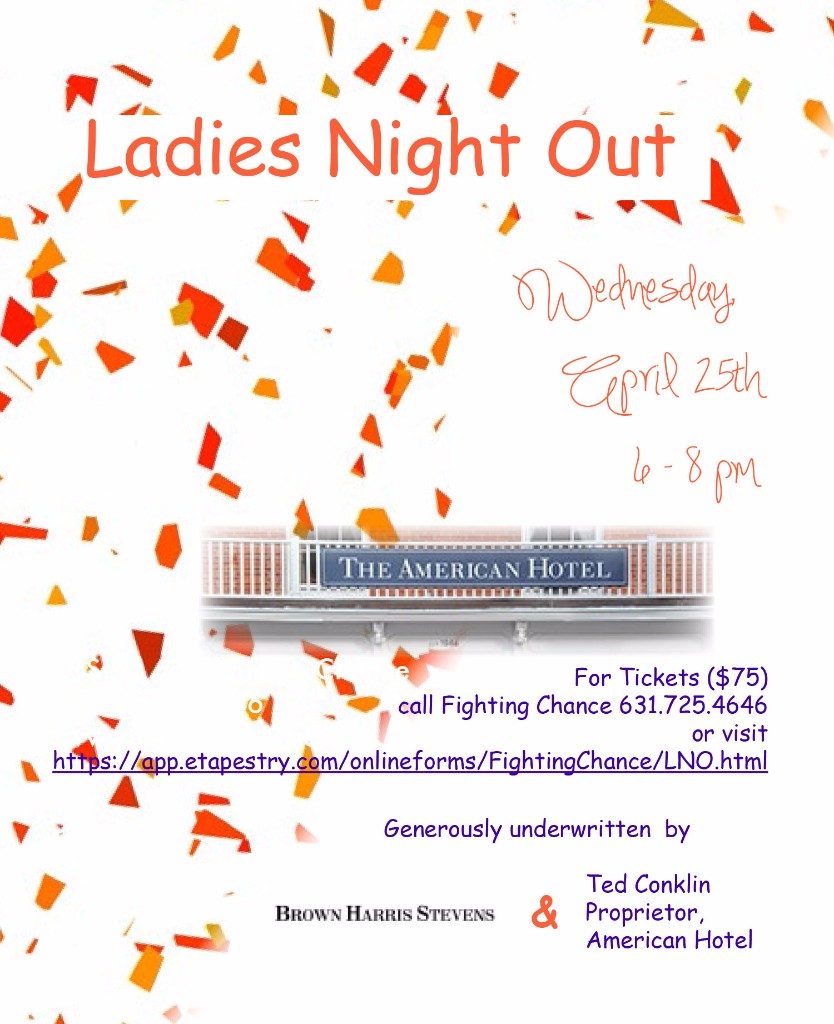 Friday, April 27th 7-10pm – Legends of American Music + DANTE Live @ Bay Street Theater –The Sag Harbor American Music Festival presents an all new "Legends of American Music" concert film followed by live music with Dante & his Trio.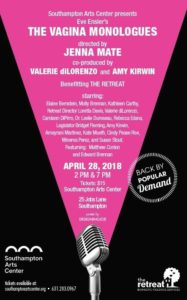 Saturday, April 28th – Encore Performances of The Vagina Monologues |2pm and 7pm| Southampton Arts Center| BACK BY POPULAR DEMAND! Benefiting The Retreat The Vagina Monologues, Eve Ensler's Obie award-winning whirlwind tour of a forbidden zone, introduces a wildly divergent gathering of female voices, including a six-year-old girl, a septuagenarian New Yorker, a vagina workshop participant, a woman who witnesses the birth of her granddaughter, a Bosnian survivor of rape, and a feminist happy to have found a man who liked to look at it.
MAY 2018- Hamptons Events 2018
Saturday, May 12th 8-930pm -New Moon Acoustic Blues Band – House Concert | Sylvester Manor Educational Farm|80 North Ferry Road, Shelter Island, The New Moon Blues Band features the talents of Karl Schwarz, Gregory Morgan and David Barnes. 
Wed, May 16, 2018 630-830pm –Night Out to Benefit The Green School Scholarship Fund * Wölffer Estate Vineyard, 139 Sagg Road Sagaponack, NY 11962 Annual Night Out to Support The Green School Scholarship Fund. This year's event will offer the opportunity to catch up with friends, alumni and future Green School families and enjoy a glass of wine at the beautiful Wolffer Vineyard Tasting Room!
May 17-20th **9th annual Montauk Music Festival Montauk,
www.themontaukmusicfestival.com
Kick off Party: May 17th – Montauk Yacht Club 8pm
The Montauk Music Festival is a four day musical celebration featuring talented up-and-coming independent artists, set against the back-drop of one of the most idyllic beach communities on the east coast – Montauk, NY. Over 100 artists boasting a wide variety of musical styles (from alternative, rock, folk, pop, Americana, reggae, blues, jazz, bluegrass, to flamenco, rap, hip-hop, country, metal, and more), will be performing for free in the spirit of sharing original music with audiences and fellow musicians.
Monday, May 14th Golf Outing at the Bridge | 9:00am Arrival and Con't Breakfast
10:00am Shotgun
Cocktail and Awards Reception to follow | A fundraiser for The Southampton Cultural Center. Golfers will enjoy 18 holes at this spectacular private Club located on Millstone Rd in Bridgehampton NY.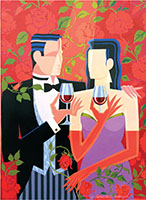 Sunday, May 27 at 5 PM – 8 PM| An Evening of Wine & Roses – Southampton Cultural Center's Annual Gala 2018| The Muses, 111 Saint Andrews Road, Southampton, NY 
5/26/2018 ARF Designer Showhouse and Sale
Cocktail Party and Sale 5-8pm
ARF Thrift & Treasure Shop* 17 Montauk Highway, Sagaponack(Corner of Poxabogue Lane)
This incredible designer showcase will feature rooms styled by some of New York's most illustrious interior decorators. All proceeds from the event will benefit ARF's mission to find loving homes for animals in need. www.arfhamptons.org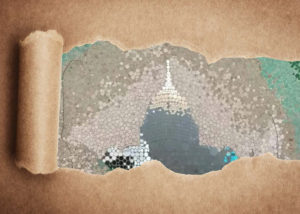 JUNE 2018
Saturday, June 2nd | HomeDecorators-Designers-Dealers Sale and Auction Benefit Gala, Southampton Fresh Air 5pm-830pm 
Saturday, June 2, 2018 – 30th Annual East End Benefit | LTV Studios, Wainscott, NY 5-8pm | PPHP is turning 85!
The East End Benefit is turning 30! Special evening to celebrate with artist, Niki Johnson for the New York debut of her stunning and provacative piece,
Saturday, June 2nd . Fighting Chance Gala Event, On the beach of the Maidstone Club East Hampton, Cocktails, Dinner & Dancing | 630-11pm Fighting Chance helps people all over the East End cope with cancer through counseling, groups, helping find medical trials, chorale singing, and even yoga!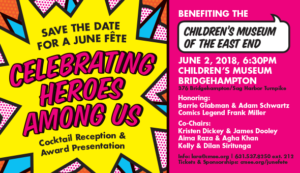 Saturday, June 2nd | JUNE FÊTE FUNDRAISER – COCKTAILS AND DANCING 630pm |Proceeds from the June Fête Fundraiser will help the Children's Museum launch a unique service learning initiative where teens can help CMEE address vital needs in the community.
Saturday, June 2nd -East End Hospice 24th Annual North Fork Pig Roast | 4-7pm| Roasted pig and all the fixings including smoked beans, salads, cornbread, applesauce, hot dogs, hamburgers, beverages & desserts – Kids fun includes: Bounce Houses, Face Painting & Arts & Crafts.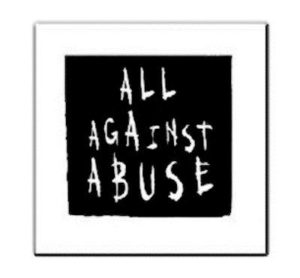 Saturday, June 9th God's Love We Deliver Hamptons Summer Event | The Eighteenth Annual Midsummer Night Drinks |6-9pm
Saturday, June 9, All Against Abuse, a Fundraiser for the Retreat | 630-930pm | The Muses Hamptons, Southampton, NY
Saturday, June 9th | Swing into Summer Benefit | Group for the East End | 630-11pm | The Bridge
Bridgehampton, NY | Cocktails, Dinner, Auction & Dancing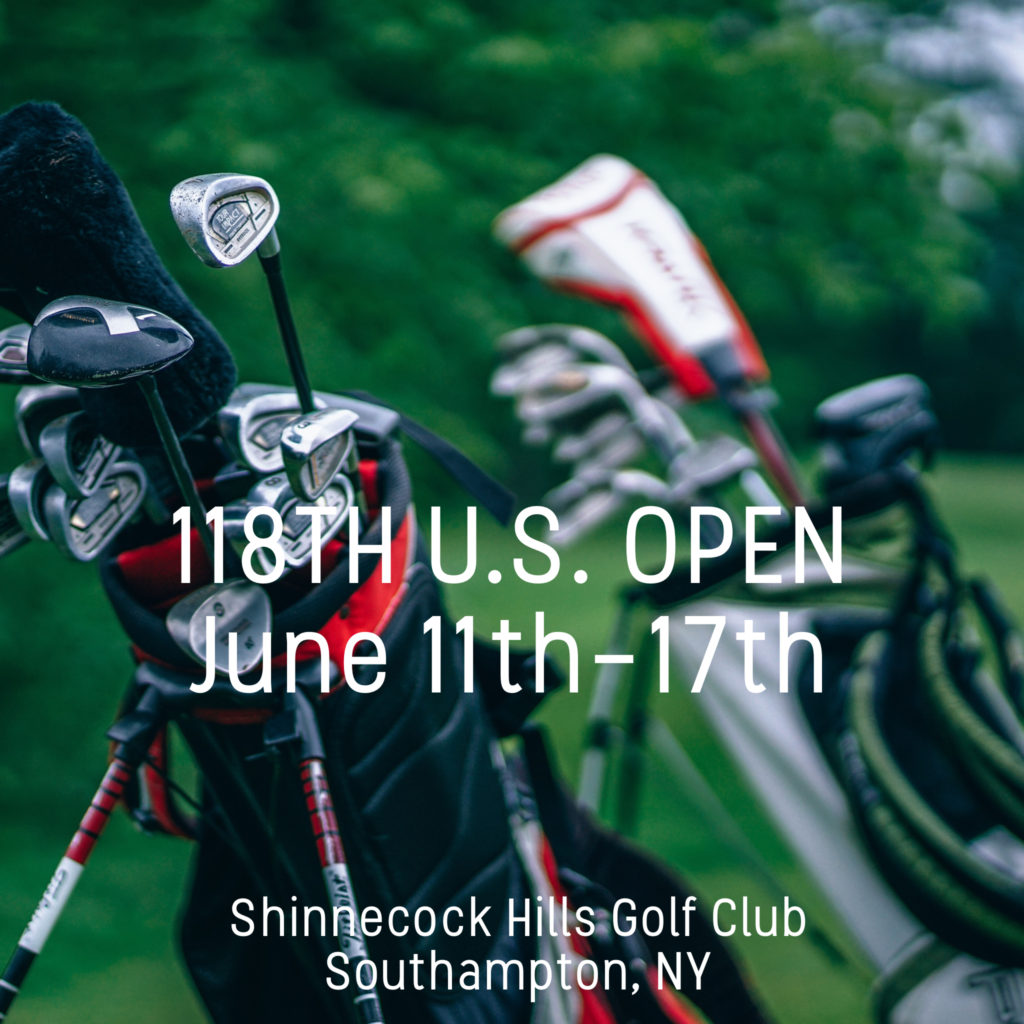 Monday June 11th – Sunday June 17th 2018 – USGA |118th US Golf Open | Shinnecock Hills Golf Club, Southampton, NY click to purchase tickets
SATURDAY, JUNE 16 – 6:00-8:00 PM | Wellness Foundation 7th Annual
Summer Benefit |MULFORD FARM, 10 James Lane, East Hampton | Plant-based hors d'oeuvres. Proceeds will go toward funding our WKids Education Program in local schools on the East End of Long Island. Click for sponsorship and ticket information
Saturday, June 16th |39th Annual Shelter Island Run/Walk 530pm Start. Click here to Register
/p>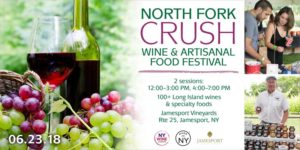 Sat, June 23, 2018| North Fork Crush Wine & Artisanal Food Festival -12n-7pm | Jamesport Vineyards will be transformed into a sumptuous wine and food tasting — just in time for your summer sipping pleasure! Attendees will have the chance to taste over 100 wines.
SAVE THE DATE Sunday, June 24th| Jazz for Jennings | WaterMill Center 1230-4pm a benefit for the Bridgehampton Childcare & Recreation Center
Saturday, June 30th Southampton Fresh Air Home
The 31st Annual American Picnic
with fireworks by Grucci…1030 Meadow Lane, 7:00 – 10pm 
Saturday, June 30th Polo Hamptons 2018 | |900 Lumber Lane, Bridgehampton, NY 11932 | 4-7pm | Polo is back in the Hamptons! The Polo Game & Cocktail Party will be held in Bridgehampton,
Saturday, June 30th, 2018 – Under the Palms, East End Hospice Summer Gala – 7-11pm | The Jeffery's
40 Second Neck Lane, Quogue, NY cocktails, dinner, dancing, casino games, and a silent auction. Catering by Robbins Wolfe Eventeurs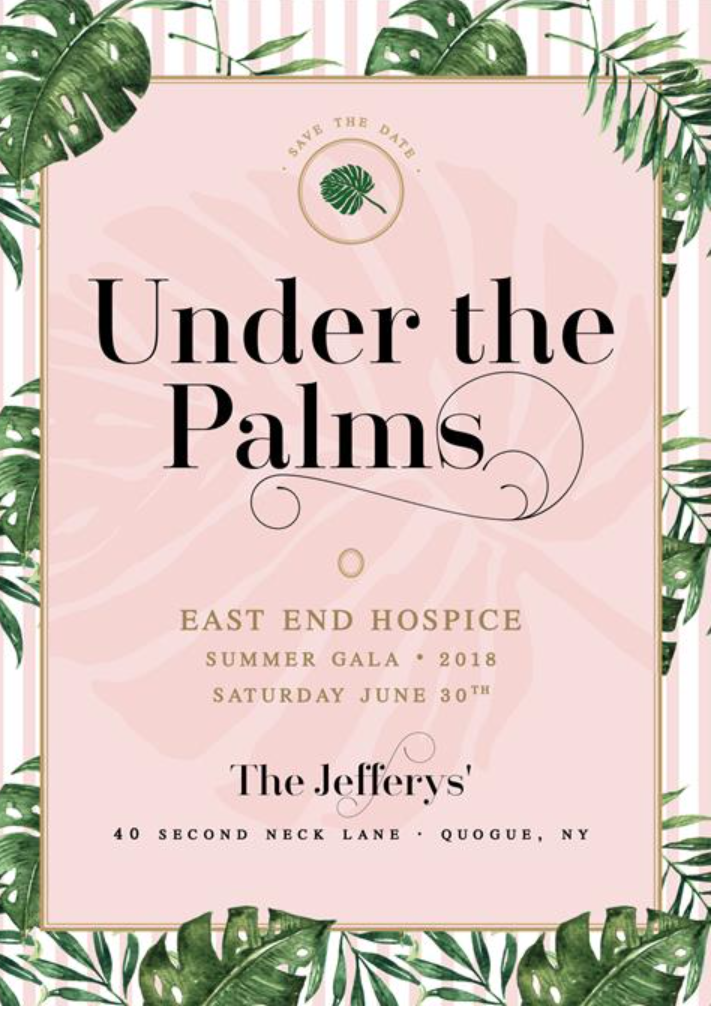 JULY 2018-Hamptons Events 2018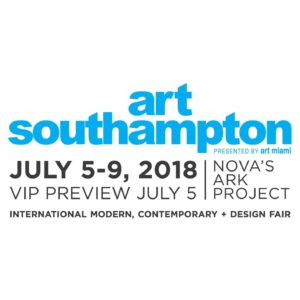 Thursday, July 5-9th 2018 Art Southampton | Nova's Ark Project Ground | The Popular Art Event is Back! 
Saturday, July 7th | 27th Annual Summer Gala for Baystreet Theater, 6pm Long Wharf ?Sag Harbor, NY This will be Bay Street's FINAL GALA ON THE WHARF!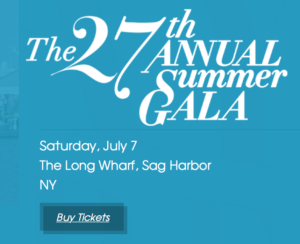 Saturday, July 14th MIDSUMMER PARTY
630pm Parrish Art Museum in Water Mill* tickets $1500 dinner
Hampton's Tea Dance| 4-8pm (limited information right now, will post update later)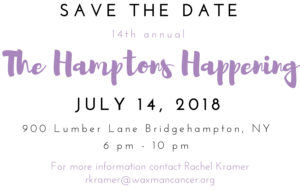 Satuday, July 14th 14th Annual Hamptons Happenings..Samuel Waxman Cancer Research Foundation | 900 Lumber Lane, Bridgehampton, NY | 6-10pm
Saturday, July 14th, Jazz in the Vines: Peter White | Jamesport Vineyards 7-9pm New York Wine Events is proud to present sensational guitarist Peter White. One of the most versatile and prolific acoustic guitarists on the contemporary jazz landscape.
Saturday, July 14, 2018 – SOFO'S 29th Annual Summer Gala Benefit | 6-10pm | The Southfork Natural History Museum, Bridgehampton
Sunday, July 15th Annual Lighthouse Sprint Triathalon
This fund raising event has grown to 550 participating athletes from near and far. Athletes must pre register for this event. Montauk
Saturday, July 21st Long House Summer Benefit- LongHouse Celebrates Brooklyn
Longhouse Reserve, Hands Creek road, East Hampton 6-8pm
Saturday, July 21, 2018 | 7th Annual St. Barth Hamptons By Social Life Magazine
**6-10pm | hosted by Christie Brinkley | Bridgehampton Field 2368 Montauk Hwy, Bridgehampton, N.Y. 11932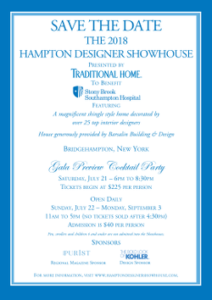 Saturday, July 21, 2018 Hampton Designer Showhouse Gala Preview Cocktail Party
6-830pm Purchase tickets to this year's Gala OPEN DAILY MONDAY TO SUNDAY | Sunday, July 22, 2018 to Monday, September 3, 2018 | 11AM to 5PM 
Saturday, July 21st The 9th Annual Southampton Animal Shelter Foundation's Unconditional Love Dinner Dance Gala *
The Southampton Animal Shelter Foundation will host its 9th annual Unconditional Love Dinner Dance Gala
SAVE THE DATE: Saturday, July 21st Black & White Benefit
Shelter Island Historical Society Barn, 16 South Ferry Road, Shelter Island
Havens Barn, 16 South Ferry Road, Shelter Island.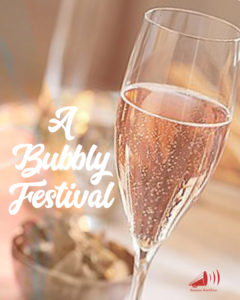 Saturday, July 28th | Summer Rosé and Bubbly Festival |Palmer Vineyards 12n-7pm, Riverhead. Rosé Wine + Rosé Champagne + Sparkling Wine + Music + Summer… in the Hamptons. What could be better?
Saturday, July 28th | CHEFS & CHAMPAGNE at 6PM Wölffer Estate Vineyard | 183 Sagg Road Sagaponack, 
Sunday 7/29.2018 14th Annual Hayground School Chefs Dinner ,Hayground School, 151 Mitchell lane, Bridgehampton, NY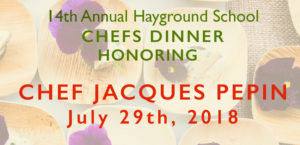 Sunday, July 29th 6th Annual Taste of Montauk..Montauk Yacht Club on Lake Montauk. 6-9pm
You will have a chance to converse with some of the chef's and owners of some of the fabulous restaurants located in Montauk.
Location: 32 Star Island Rd. – Montauk, NY 11954


AUGUST 2018
August 4th 60th Annual Summer Party fundraiser for Stony Brook Southampton Hospital An evening of cocktails, dinner, and dancing to benefit the Jenny and John Paulson Emergency Department at Stony Brook Southampton Hospital.
Saturday, August 4, 6-8pm 2018 -Hamptons Jewelry Show in Southampton, NY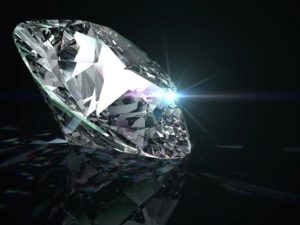 Explore the showcases from 90 elite dealers from all corners of the world. Featuring $40 million in jewelry and art treasures. Prices range from $500 to $1 million. https://hamptonsjewelryshow.com/gold-rush/
August 10th – 7th Annual 2018 The Great Food Truck Derby..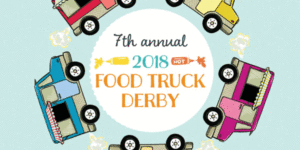 Edible East End |4:00 PM to 7:00 PM
Bridgehampton, NY…
Friday, August 10 / 5-11pm GUILD HALL 2018 SUMMER GALA
The Party of the Season!
Exclusive exhibition preview, a convivial evening of music, dancing, dining, and an exhilarating live art auction. 
August 11th 2018 AUTHORS NIGHT *fundraiser to benefit the East Hampton Library
Authors Book Signing Cocktail Reception from 5 – 7:30pm
36 James Lane, East Hampton. Meet your favorite authors, buy their books and have them inscribed. The most recent titles for each author will be available for purchase at the event.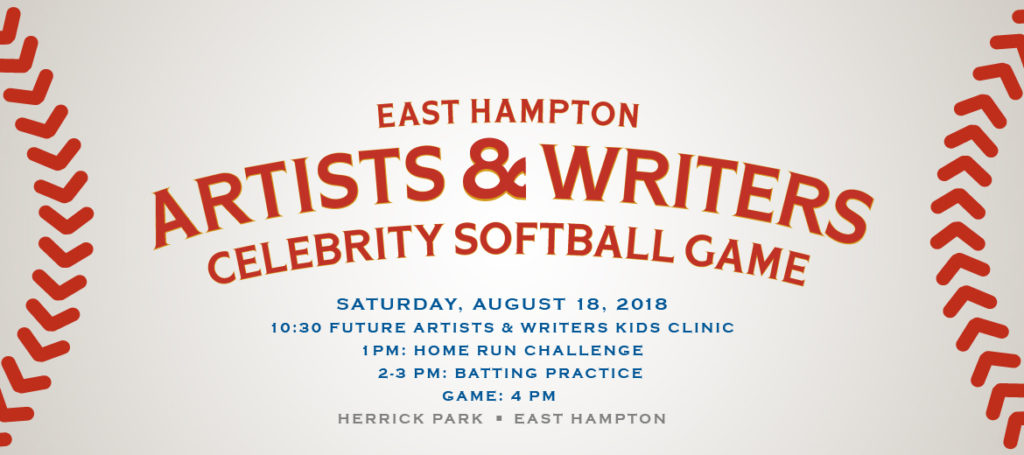 Saturday August 18, 2018 1pm | Artists and Writers 70th Annual Softball Game *
Herrick Park, East Hampton …Game time 4pm
Batting Practice at noon. This event supports the following charities: The Retreat, East End Hospice Eleanor Whitmore Early Childhood Center and Phoenix House Academy.
Sunday, August 19th 2018..23RD ANNUAL ELLEN'S RUN
9am, rain or shine
Parrish Memorial hall @ Southampton Hospital, Southampton, NY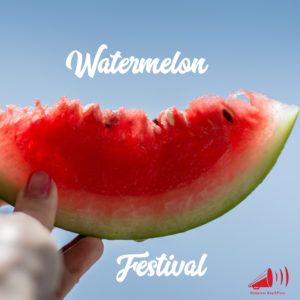 Saturday, Aug 25 – Aug 26 | Watermelon Festival | Harbes Family Farm, Mattituck, NY | Celebrate the sweetest festival in town at Harbes Farm & Vineyard's Annual Watermelon Festival on Saturday, August 25 & Sunday, August 26, from 10am-7pm! Enjoy our farm fresh watermelon and cap off your summer with this fun two-day weekend event.
August 26th – September 2nd 2018 | The Hampton Classic One of the largest outdoor horse shows in the United States, and a premier destination for horse people, the Classic is a much-anticipated stop on the summer tour.
Friday, August 31st – September 2nd | 72nd Annual Shinnecock Powwow
Labor day Weekend, Shinnecock Reservation, Southampton, NY
Visit my Facebook Group:HAMPTONS MOUTHPIECE EVENTS for daily Hamptons events. Visit Hamptons Happenings for Special Events that will be highlightened weekly.
SaveSaveSaveSave
SaveSave
SaveSave
SaveSaveSaveSaveSaveSaveSaveSaveSaveSave
SaveSaveSaveSave
SaveSave
SaveSave
SaveSave
SaveSave
SaveSave
SaveSave
SaveSave
SaveSave
SaveSaveSaveSaveSaveSave
SaveSave
SaveSave
SaveSaveSaveSaveSaveSaveSaveSaveSaveSave
SaveSave
SaveSave