Hamptons Farmers Markets and  Farm Stands 2018 –The following is a list of Farm stands located throughout the Hamptons on the Southfork of Long Island.  
  Hamptons Farmers Markets and Farm Stands In Eastern Long Island both North and SouthFork
East Hampton Farmers Market
136 North Main Street
Nick and Toni's parking lot
Fridays 9:00 AM-1:00 PM
May-September
Springs Farmers Market


Ashwagh Hall
780 Springs Fire Place Road
Saturdays 9:00AM-1:00PM
May – September
Flanders Farm Fresh Food Market (No word on dates for 2018)
David Crohan Community Center
655 Flanders Rd
Saturdays 10:00 AM– 2:00PM
Greenport Farmers Market:
parking lot at the corner of Second and South streets, Saturdays, 10 a.m. to 2 p.m., June to Sept.,
Hampton Bays Farmers Market
St. Mary's Church
165 Ponquogue
Saturdays 9:00AM-1:00PM
May -September
*Hayground School Farmers Market (will not be returning this year 2018)
Montauk Farmers Market
Village Green, Center of Town
Thursdays 9:00 AM-2:00 PM
June- October
Riverhead Farmers Market
117 East Main Street,  Saturdays, 9am–1pm , May-October , Across the street from Suffolk Theater 
Sag Harbor Farmers Market
Bay and Burke Streets
In Front of Breakwater Yacht Club
Saturdays 9:00 AM-1:00 PM
May-October
Shelter Island Farmers Market
Shelter Island Historical Society – Havens House
16 South Ferry Rd.
Saturdays 9:00 AM-12:30 PM
May-September 
Southampton Farmers Market
25 Jobs Lane
West side of Southampton Cultural Center
Sundays 9:00 AM-2:00 PM
May- October
Westhampton Beach Farmers Market
Village Green *new Location
85 Mill Road
Saturdays 9:00 AM-1:00 PM
May – October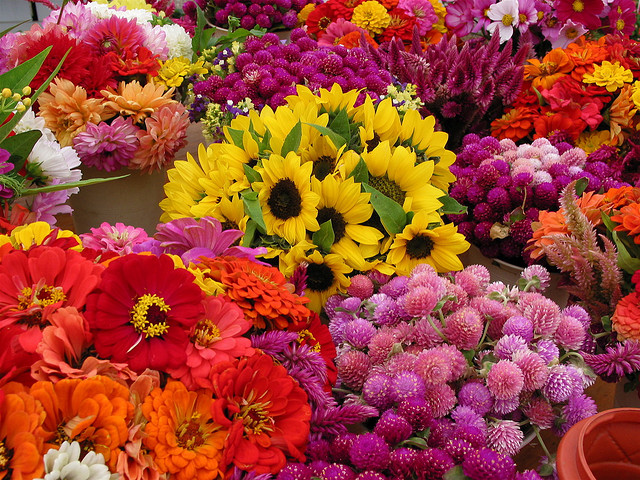 FARM STANDS
Hamptons Farmers Markets and  Farm Stands 2018
NORTHFORK
Harbes Family Farm & Vineyard,
715 Sound Ave, Mattituck, NY 11952 
Opens in May 
Briermere Farms

–
4414 Sound Ave, Riverhead, NY 11901 
http://www.briermere.com 
Sang Lee Farms

, 
25180 County Road 48, Peconic, NY 11958 
WESTHAMPTON
Fruit King Farm stand

, 166 Montauk Highway, Westhampton, NY
QUOGUE  
Hampton Fruit & Vegetable

, 436 Montauk Hwy, East Quogue, NY 11942
HAMPTON BAYS
Nurel's Farmers Market and farm stand

Open daily year-round, 8am – dusk 
226 East Montauk Highway, Hampton Bays, NY 11946, USA 
SOUTHAMPTON
Hank's Farm Stand

County Road 39 Southampton U-pick strawberries (June), raspberries and blackberries (July/August); fresh produce June to mid-September 
WATERMILL  
Babinski Farm Stand,
160 Newlight Ln, Watermill, New York 
Daily:10 a.m.-8 p.m. (Open June-October.)
Green Thumb Organic Farm 829 Montauk Highway, Water Mill
Halsey's Farm and Nursery

513 Deerfield Road Water Mill Vegetables and cut flowers grown on-site, fruits, baked goods, juices  
http://halseyfarm.com/farmstand
The Milk Pail Farm stand 1346 Montauk Highway Water Mill Mon, Wed-Sat 930a-530pm, Sun 10am-530pm, closed Tuesday
http://www.milk-pail.com
Seven Ponds Orchard Farm stand 9am-6pm Daily 65 Seven Ponds Rd. Water Mill        
BRIDGEHAMPTON
Fairview Farm 69 Horsemill Lane, Bridgehampton, NY 631-537-6154 Summer only, Kid friendly Fri-Sun: 10 a.m.-6 p.m. (May-October)  
Round Swamp Farm 97 School Street, Bridgehampton, NY Re-Opening May 2018  
Open Minded Organics farmstand , 720 Butter Lane in Bridgehampton. Grand reopening may 5th.. open 7 days 9 till 5  
SAG HARBOR
Serene Green Farm Stand * re-opening May 16th 2018 3980 Noyac Rd (Brick klin Rd) Sag Harbor Fresh local seafood
from Montauk & Shinnecock 

local fresh produce : fresh local dairy: 
mecox bay cheese
, fresh mozzarella, cheese
 catapano,dairy goat cheese
  Fresh baked goods,
 bread,
pies, 
cookies, 
pound cakes
, crumb cakes 
SHELTER ISLAND
Pete Sep's Produce Farm stand, 87 N Ferry Rd, Route 114 (next to Bob's Fish Market) Shelter Island –Thursday 10am-5pm *Friday and Saturday 10am-6pm *Sunday 10am-2p- Late June-Labor Day Weekend 
EAST HAMPTON
Little Farm Stand / Spring Close Farms 92 Spring Close Hwy. East Hampton or 631-267-6150. Vegetables, fruit, ostrich and chicken eggs, baked goods, flowers. Pony rides Sat.
Regina's Farm Stand 42 Oak View Hwy. East Hampton Organic and conventionally grown vegetables, fruit and flowers  
Round Swamp Farm 184 Three Mile Harbor Road East Hampton Re-Opening May 2018 http://roundswampfarm.com        
AMAGANSETT
Amber Waves Farmers market, 367 Main Street, Amagansett, NY Open daily 7a-7pm 
SAGAPONACK
Pike Farms Farm stand 82 Sagg Main Sagaponack 9am-6pm daily June-October Vegetables, fruits, baked goods, cut flowers 
MONTAUK
The Sea Bean Farmstand- Montauk's First Organic Farm 
SaveSaveSaveSave
SaveSave
SaveSave
SaveSave
SaveSave
SaveSave
SaveSave
SaveSave
SaveSave
SaveSave
SaveSave
SaveSave
SaveSave
SaveSave