Hamptons Eats: Hey there my Foodie Fans….Sag Harbor Food News Chatter..2014
As many of you are already aware Espresso has closed its doors for good what you did not know is the new owner is apparently an East Hampton local…Contrary to rumors circulating I am told this will not be a Vegetarian/Vegan cafe so everyone can take a deep breath and calm down. I have been told the new owner plans to open a Market Style with take-out Cafe, Brick-oven pizza, fresh healthy choices…moderate prices….Opening is slated for late April early May after much-needed renovations..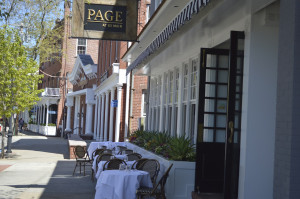 Page 63 rumor has that Chef James Carpentar  is coming to Sag Harbor. Chef Carpentar's  resume includes East Hampton Point, Cittanova, the Living Room and Dellafeminas…a local celebrity chef…I hear that Page is also expanding with a marketplace of their own. Watch out Provisions you might just be getting some competition in Sag Harbor. Page might just be the talk of the Town this summer? There is a new Aquaponic growing system and grow room had 2 new additions. Over 250 of a variety of salad greens were planted.
Doppio the newcomer that bought last year's popular Madison & Main Restaurant on Main Street in Sag Harbor looks like they are beginning their renovations. I was told when I visited the Huntington place that they were planning on opening in March; seems like that is not happening this month, maybe May. Madison & Main was incredibly busy last year, lets see if the new-comers can bring back that same vibe, but this year they will have some competition in the Harbor.
The biggest news however is B'Smith in Sag Harbor…It has been rumored that B'Smith's in Sag Harbor  will not be opening their doors this summer. I remember when B'Smith's opened in 1997, it was the place to be. African American's who vacationed in the Hamptons would always choose B'Smith's as the place to dine out. Dan,Barbara and their Managers have always supported the community and graciously offered their place to host a variety of community events. There is community chatter that a new Management team will be running the show this summer, according to Grub Street Richie Notar will be Opening HARLOW in Sag Harbor, a seafood Cuisine.  Richie Notar, the restaurateur who transitioned from his role as managing partner at Nobu two years ago to helm several new ventures, has taken over the waterfront space and plans to reopen in May as an East End outpost of his Lombardy Hotel restaurant Harlow. It is noted that Notar has also taken over the former Lenox Lounge space, which is rumored to be called Notar Jazz Lounge.
Will this be the Sag Harbor summer place to be? They do  have the BEST location in the Harbor. It is my hope that they will seek to have a relationship with the community and not just focus on the summer crowd.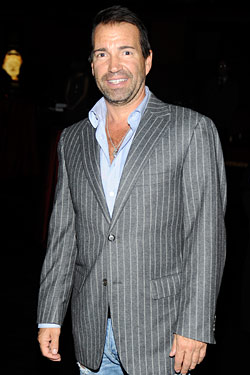 Photo: Patrick McMullan ..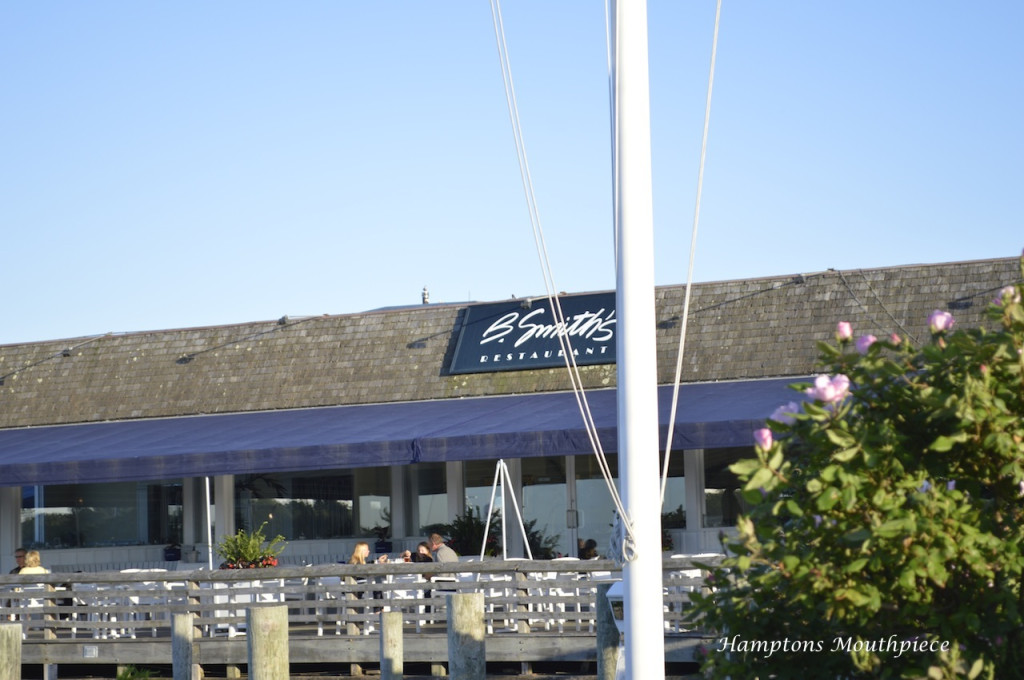 Hey Turto il Giorno fans I have been told that they are opening a new location in Tribeca, I have yet to eat at the Sag Harbor location, this is on my agenda for the Spring. I will share my experience with all of you once I do.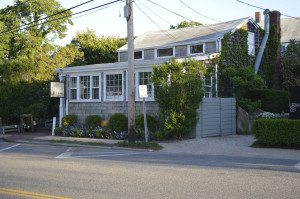 Where will you be hanging this summer in the Harbor…I will be at the place that makes the BEST Watermelon Martini's!!!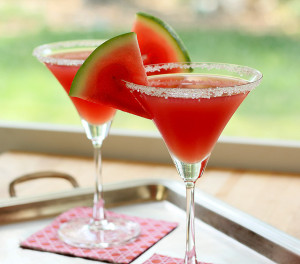 Next week, Restaurant News in East Hampton/Montauk