Hamptons Happenings..SoFo's 26th Annual Summer Gala Celebrates the East End!
Saturday, July 11, 2015, 7pm – 9:30pm at The South Fork Natural History Museum (SoFo)
377 Bridgehampton Sag Harbor Turnpike, Bridgehampton NY
HONORING APRIL GORNIK, ADRIAN GRENIER & WILLI SALM
CHAIRED BY CHEF KERRY HEFFERNAN, SUSAN ROCKEFELLER & SAMANTHA YANKS
Dancing with Nancy Atlas and the Nancy Atlas Project Band
The South Fork Natural History Museum and Nature Center (SoFo), the only state-of-the-art natural history museum on the South Fork of Long Island, over 500 guests attended its 26th Annual Summer Benefit SoFo Celebrates the East End on Saturday, July 11. I will say that it was one of my favorite events thus far and when I left I was almost in a Food Coma because I ate so much, but I could not stop myself because the food was just that Good!!!!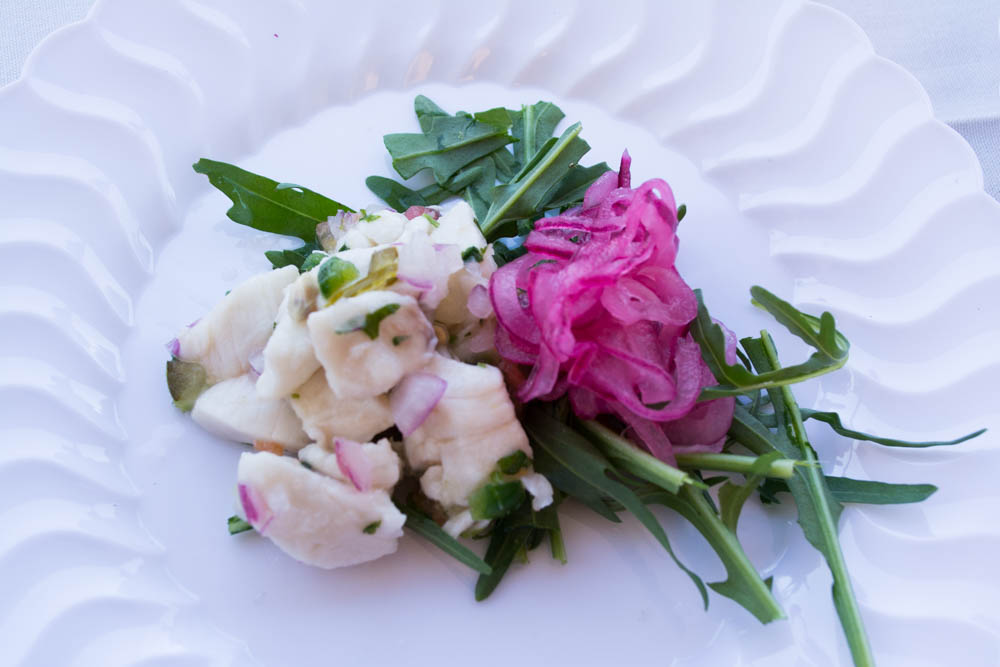 The event raised funds for SoFo's educational and environmental programming and celebrated the East End's local visionaries—the artists, chefs, environmentalists, farmers, fishermen, philanthropists and many others that are the heart and soul of the Hamptons. Co-Chairs Top Chef Kerry Heffernan; Susan Rockefeller, who recently released her new documentary, Food For Thought, Food For Life; and Hamptons Magazine Editor-In-Chief Samantha Yanks greeted the guests that included Andy Sabin, Peter Beard, Michael Cinque, Bonnie Comley and Stewart Lane, Michele and Mary Cohen, Honoree April Gornik, Honoree Adrian Grenier, Richie Notar, Toni Ross, Carl Safina, Honoree Willi Salm, Jeff Tarr, and Harris Yulin, among others. Guests danced to the spirited sounds of Nancy Atlas and the Nancy Atlas Project Band.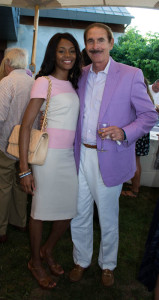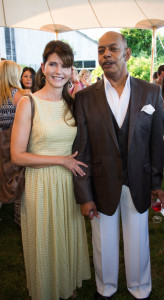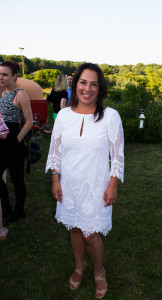 Guests feasted on signature delicacies created and presented during the 6:00-7:00 pm VIP Cocktail reception by Leading Chefs Colin Ambrose, Estia's Little Kitchen; Kerry Heffernan, Grand Banks Restaurant; Todd Jacobs, Fresh Hamptons; Matt Ketcham, Ketcham's Seafarm; Kyle Koenig, Topping Rose House; David Loewenberg and Sam McClelland, The Bell & Anchor; Andrew Schor, East Hampton Grill; Joe Tremblay, Bay Burger; Jason Weiner, Almond; Antico Noè; Swedish Culinary Summer; Brian Halweil, Edible East End; Joe Realmuto, Nick & Toni's; Karen Rivara, Peconic Pearls; and Jon Snow, Hayground School.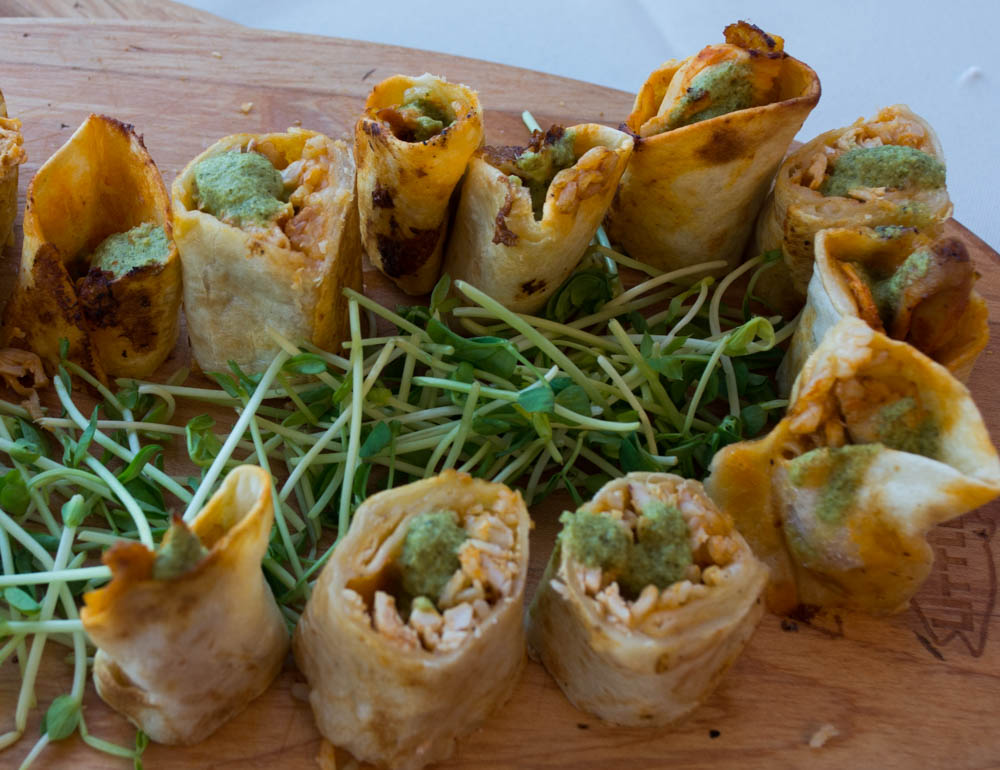 Highlights of the evening include a surprise birthday celebration for Honoree Adrian Grenier, who was presented with a special "salamander" cake by Chef Peter Ambrose, and a special tribute which included a presentation of engraved Chefs Knives by Korin Japanese Tableware & Chefs Knives to the Food Champions and Chefs who donated a special tasting menu and their services to benefit the Museum. The 7:00 – 9:30 PM gala reception featured farm-to-table and sustainable seafood hors d'oeuvres catered by Peter Ambrose, an Honoree presentation, a Platinum and Silent Auction, and dancing. Alcohol was kindly donated by Amagansett Wines & Spirits, and wine was donated by Channing Daughters Winery.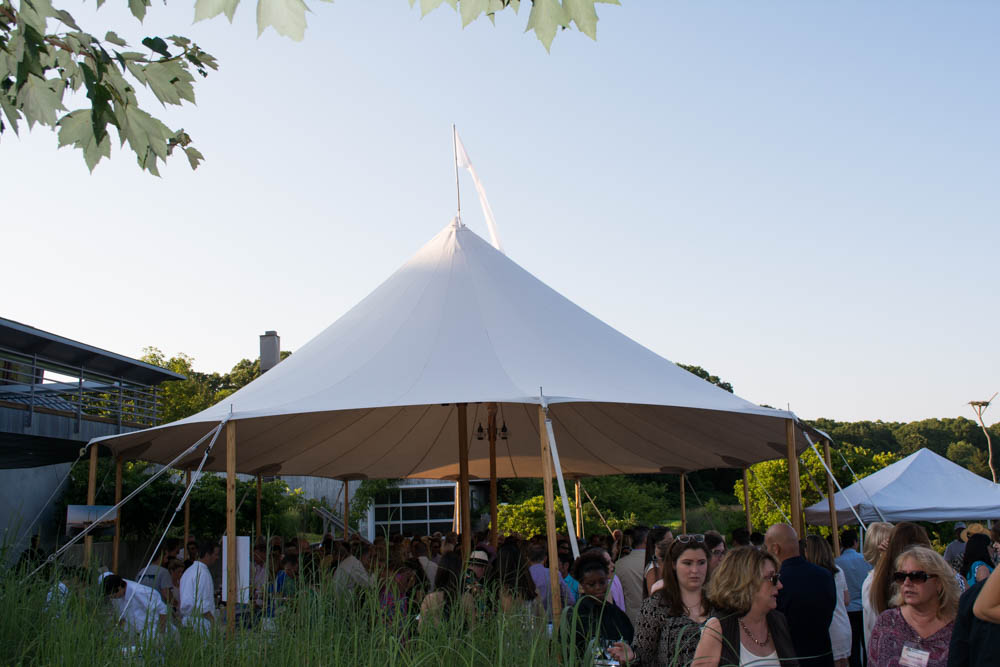 "Our 26th Annual Summer Gala Benefit is our most important fundraiser of the year, ensuring the long-term sustainability of Sofo. The museum is a very important resource that educates and inspires children and adults to become engaged and responsible caretakers of our planet now and for decades to come. The museum's exhibits, programs, nature talks and trails, and outdoor experiences are essential to SoFo's mission of conserving and preserving the natural resources of eastern Long Island," says Diana Aceti, Director of Development.