Hamptons Happenings…The Hamptons Events List 2015 … Which Hamptons Happening events are you interested in attending this summer? Get a head start on planning your summer in the Hamptons, listed below are some of the bigger events Happening this summer in the Hamptons. Many changes among some annual events, for starters The Starlight Ball, an Fundraiser to support the Ross School was on 5/9/2015 a month earlier, Super Saturday and Art for Life typically happening on the same day are on different Saturdays in July. Visit my Facebook Group:HAMPTONS MOUTHPIECE EVENTS..for daily Hamptons events
5/14/2015 **6th annual Montauk Music Festival Montauk, 7-11pm
Thursday, May 14, 2015 – 08:00PM-11pm
www.themontaukmusicfestival.com
Contact Name: Ken Guistino
Contact Email: ken@montauksun.com
Phone: 631- 668-5077
The Montauk Music Festival is a four day musical celebration featuring talented up-and-coming independent artists, set against the back-drop of one of the most idyllic beach communities on the east coast – Montauk, NY. Over 100 artists boasting a wide variety of musical styles (from alternative, rock, folk, pop, Americana, reggae, blues, jazz, bluegrass, to flamenco, rap, hip-hop, country, metal, and more), will be performing for free in the spirit of sharing original music with audiences and fellow musicians.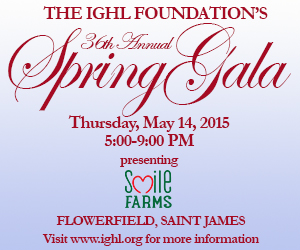 5/14/2015 36th Annual IGHL Spring Gala Developmentally disabled people are faced with difficult challenges on a daily basis. 

IGHL is dedicated to helping the families we serve with programs and services designed to help. 5-9pm
For more information call 631-878-8900 or visit ighl.org
Shakespeare on Wine
Nick Radu, Malini Singh McDonald and Derek Straat
Saturday, May 16, 2015 from 7-10pm, Bridgehampton, NY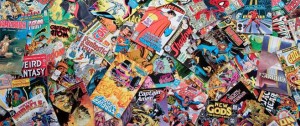 5/23/2015 Hamptons Comic Book show 11am-5pm
230 Elm Street, Southampton, NY
Admission $9. Vets & 1st responders, half price. Kids under 6 free
Comic Books – Art – Cartoons – Costumes – Toys & Games
Enjoy day with comic books & related fun at 230 Elm.
Both discount items and collectibles.
Check website for details:
www.hamptonscomicbookshow.com
7th Annual American Heart Ride
Pre-Ride Dinner at Southward Ho Country Club – 601 West Montauk Highway, Bayshore, NY
5/15/2015 6:00 pm – 8:00 pm
5/16/2015 7:00 am – 11:30 am
Post-Ride BBQ at Rotations Bicycle Center 5/16/2015 2:30 pm – 5:00 pm
Rotations Bicycle Center- 32 Windmill Lane Southampton, NY 11968
website: click for more info
5/18/2015 Ann Liguori Foundation Charity Golf Classic Bridge Friar's Head in Baiting Hollow, NY www.annliguori.com
May 21, 2015* The Reconstructed Bra Fashion Show and Auction
at the Southampton Social Club 7-10:00pm *Live auction, full open bar and high-end appetizers.
Tickets: $50 before 5/20. $60 at door.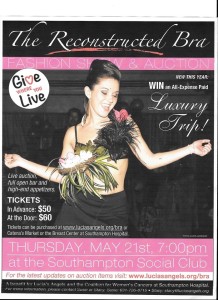 Saturday, May 23 (1-5pm), Sail Into Summer, a Hamptons Tea Dance with D.J. Karin Ward, Harlow East Back Bar (1 Long Wharf, Sag Harbor) – kick off summer 2015 with D.J. Karin Ward spinning to classic and current favorites all afternoon.
5/23/2015 Miracle House summer kick off gala Cocktails by the Bay…6-830pm
Bridgehampton Tennis & Surf Club, Bridgehampton, NU click for more info www.miraclehouse.org
LGBT Network's Summer Kick-off, Bridgehampton Tennis and Surf Club – Benefiting the LGBT Network, a non-profit organization serving the LGBT community since 1993. Proceeds support the LGBT Network's Hamptons Center in Sag Harbor for LGBT youth, adults, older adults, and LGBT-headed families of the East End throughout the year. ​
5/24/2015 PPHP's 27th Annual East End Benefit *Planned Parenthood Hudson Peconic
5-7 pm
 @ The Sender Estate
Planned Parenthood Hudson Peconic's (PPHP) East End Benefit features cocktails, hors d'oeuvres, and a silent auction. Cecile Richards, President, Planned Parenthood Federation of America, will be a special guest. All proceeds benefit PPHP's programs and services in Suffulk County.
CONTACT INFORMATION:Jenifer Van Deinse
jenifer.vandeinse@pphp.org
(631) 240-1128 Price: 300.00
www.plannedparenthood.org
Taste The East End, Long Island Aquarium
Sunday, May 24, 2015 from 7-1030pm
Riverhead, NY
THE WORLD PREMIERE OF THE NEW SINCERITY @ Bay Street Theater
May 26 through June 14
A New Comedy by Alena Smith Directed by Bob Balaban. The show is currently only available as part of a 2015 Mainstage Season Subscription, which are available by calling the Box Office at 631-725-9500
5/30 East End Photographers Group "Spring Exhibition" 5PM-8PM
Ashawagh Hall, 780 Springs Fireplace Rd @ Old Stone Highway, East Hampton, New York 11937
Saturday, May 30th. Fighting Chance Gala Event,
Helps people all over the East End cope with cancer through counseling, groups, helping find medical trials, chorale singing, and even yoga!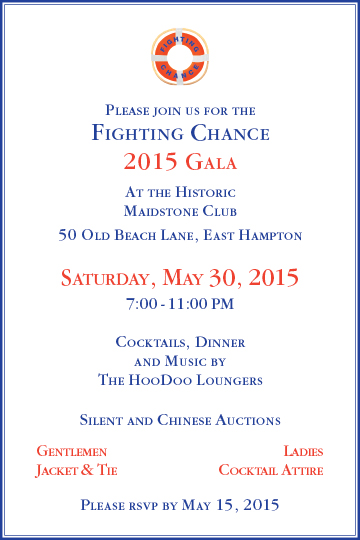 6TH ANNUAL SOUTHAMPTON HO– USE TOUR, AN "INSIDER'S VIEW"
DATES: Saturday, May 3O, 2015* 2 The Windmill – windmill
On Saturday, May 30, 2015 from 1pm-4pm, guests of the "6th Annual Southampton House Tour" will have the opportunity to experience extraordinary houses that illustrate Southampton's unique architectural history – from Colonial days right up to the present. At 4pm Champagne Reception hosted by Sant Ambroeus Restaurant follows the tour at the Rogers Mansion. They can be purchased in advance at the Rogers Mansion's Museum Shop, 17 Meeting House Lane in Southampton, by calling (631) 283-2494 or using PayPal. On the day of the Tour tickets may be picked-up or purchased as early as 10:30am at The Thomas Halsey Homestead (249 South Main Street, Southampton). Ticket Price: $95 in advance, $110 day of tour.
5/30/2015 ARF Designer Showhouse and Sale
Cocktail Party and Sale 5-8pm
ARF Thrift & Treasure Shop* 17 Montauk Highway, Sagaponack(Corner of Poxabogue Lane)
5pm Exclusive Preview Hour $250 * 6-8pm General Admission $150
This incredible designer showcase will feature rooms styled by some of New York's most illustrious interior decorators. All proceeds from the event will benefit ARF's mission to find loving homes for animals in need. ARF Thrift and Treasure Shop, 17 Montauk Hwy, Water Mill;arfhamptons.org
JUNE 2015
Summer Kick-off: We Are The Change Women's Fund of Long Island
Saturday, June 6, 2015 from 6:00 PM to 8:30 PM,Southampton, NY
Honoring, Patricia Arquette
An evening celebrating Long Island's young women changemakers. Funds raised on June 6th will help support our GirlsFLI program which brings together high school girls from diverse social, economic, racial, religious, and ethnic backgrounds across Long Island and encourages them to identify the issues that are impacting their lives and supports them as they create strategies for change.
jennifer@greenfieldandco.com or 917-902-1225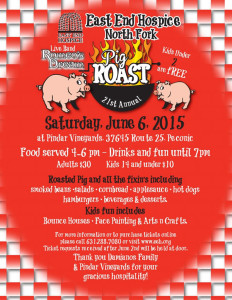 East End Hospice 21st Annual North Fork Pig Roast
Saturday, June 6th
6/6/2015 Southampton Fresh Air Home **5-830pm
21st Annual Decorators – Designers – Dealers
Sale and Auction Benefit Gala
631-283-5847, ext. 101.
SOFO's 1st ANNUAL CLIMATE CHANGE FORUM & BENEFIT: June 6th 5pm
Climate Change: What it Means for the East End
5:00-6:00pm Cocktail Reception with wine donated by Channing Daughters Winery and beer donated by Montauk Brewing Company, music by Alfredo Merat, will be followed by a 6:00-7:00pm Panel Discussion focusing on creative solutions related to global climate change impacts on the East End — marine environments, mitigation (reducing greenhouse gas emissions) and adaptation.
NOTED SPEAKERS include: Environmental Activists Michael Gerrard, Carl Safina, Jack Rivkin, Assemblyman Fred Thiele, Assemblyman Steven Englebright, Dr. Robert Stein, and Peter Boyd.
TICKETS are General admission $150; Students $75; and VIP $500
Good-Good For Riley Invitational Golf Tournament
Riley Sandler Memorial Foundation
Sunday, June 7, 2015 at 12:00 PM – Tuesday, June 9, 2015 at 2:00 PM (EDT)
East Hampton, NY
6/8/2014 13th Annual Teeny Awards Ceremony

Sunday, June 7, 2015, 3-5PM
 @ At Center Moriches High School, 311 Frowein Rd, Center Moriches NY
http://www.eastendarts.org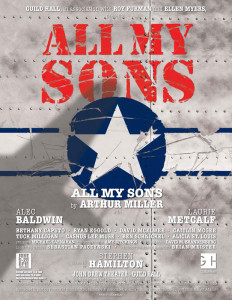 June 9-28 ALL MY SONS by Arthur Miller
Directed by Stephen Hamilton
Produced by Guild Hall in association with Roy Furman and Ellen Myers
Starring Alec Baldwin, Laurie Metcalf, Bethany Caputo, Ryan Eggold, David McElwee, Caitlin McGee, Tuck Milligan, Cashus Lee Muse, Ben Schnickel, and Alicia St. Louis
6/13/2015 19th Annual Heart of the Hamptons Gala Bridgehampton 6-11pm
Hayground School, 151 Mitchells Lane
Bridgehampton, New York, 11932
contact Barbara Poliwoda at (631) 734-2804 or visit http://hamptonsheartball.heart.org/
Purchase your ticket: http://hamptonsheartball.ahaevents.org/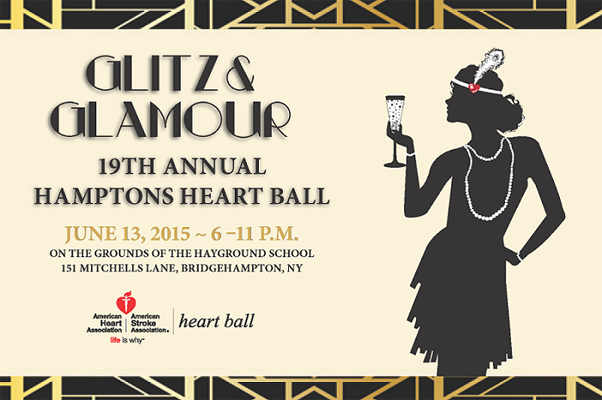 Backroads Clay Studio Tour
Saturday, June 13th 2015*10 am to 5 pm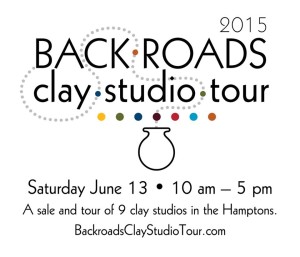 The 36th Annual Shelter Island 10k
Saturday, June 20th at 5:30 PM,
www.shelterislandrun.com
6/15/2015 7th Annual Ross School Golf Outing at The Bridge
The Bridge Golf Club, 1180 Millstone Rd., Bridgehampton
9am Breakfast Buffet* 10:30am Shotgun Start
3:30pm Cocktails, Hors d'oeuvres, Awards
Ross School invites you to an unforgettable day of golf at this exclusive 18-hole, 76.1-rated course designed by Rees Jones, ASGCA. Participants will enjoy golf and basketball banter with clients, friends, and celebrated members of the New York Knicks family. The day includes breakfast and an al fresco cocktail award reception at the clubhouse.
Benefiting Ross School scholarships and programs
East End Hospice Sing East End 2015 Saturday, June 20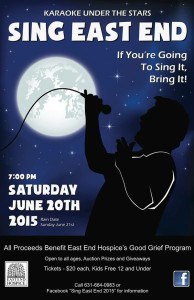 6/20/2015 Ellen's Run Summer Gala, SVEINTE Celebrating its 20th year anniversary, Hosted by Steven Klein at his Westkill Farm in Bridgehampton, NY 630pm-10pm, Tito Puente, Jr and his 10 Piece band will be the highlight of the Evening.
http://www.ellensrun.org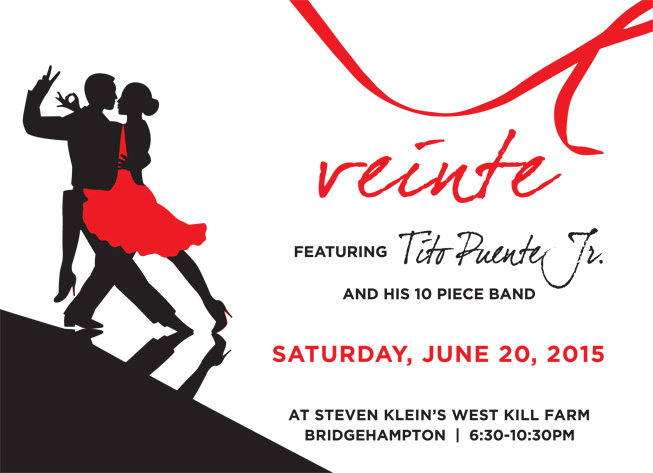 turbo Adult race to benefit I-TRI* Saturday, June 20th @ 5pm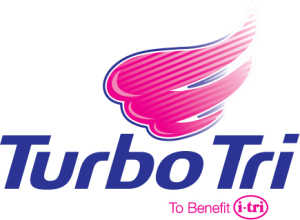 Maidstone Park, Springs, East Hampton
300 yard Open Water Bay Swim 7 Mile Bike 1.5 mile run. Race as an individual or as a team. Awards will be awarded for 1st, 2nd and 3rd place overall in each of three categories: Men, Women & Relay Teams. Plus a special "Spirit of i-tri" award is given for the racer in each division who truly encompasses the i-tri spirit! Anyone can TRI! Racers should arrive by 3pm. Parking is limited–carpool if possible. Register here itrigirls.org/turbo-tri/
6/20/2015 20th Annual All (Artists)Against Abuse 630p-1030pm The Retreat
http://www.theretreatinc.org/artists-against-abuse/
Ross School Lower Campus Field House, 739 Butter Lane, Bridgehampton, NY
6/22/2015 The Hamptons Golf Classic The Hamptons Hills Golf and Country Club
The event starts at 10 a.m. and will be followed by a silent auction and awards reception. Limited player foursomes are available zev@gettherepr.com or calling 917/232-2355.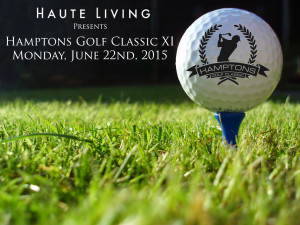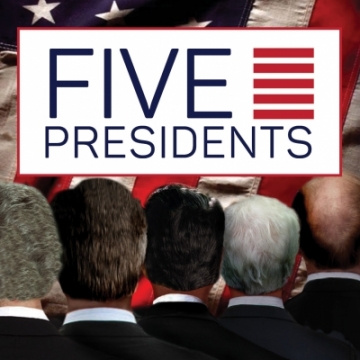 FIVE PRESIDENTS @ Bay Street Theater
June 23 through July 12
East Coast Premiere By Emmy Award-winning writer Rick Cleveland (Six Feet Under, The West Wing, and House of Cards)Directed by Mark Clements
JAZZ FOR JENNINGS* Sunday, June 28th * 1230-4pm @ The Watermill Center
A Jazz Brunch honoring PETER JENNINGS and a fundraiser for the Bridgehampton Child Care and Recreational Center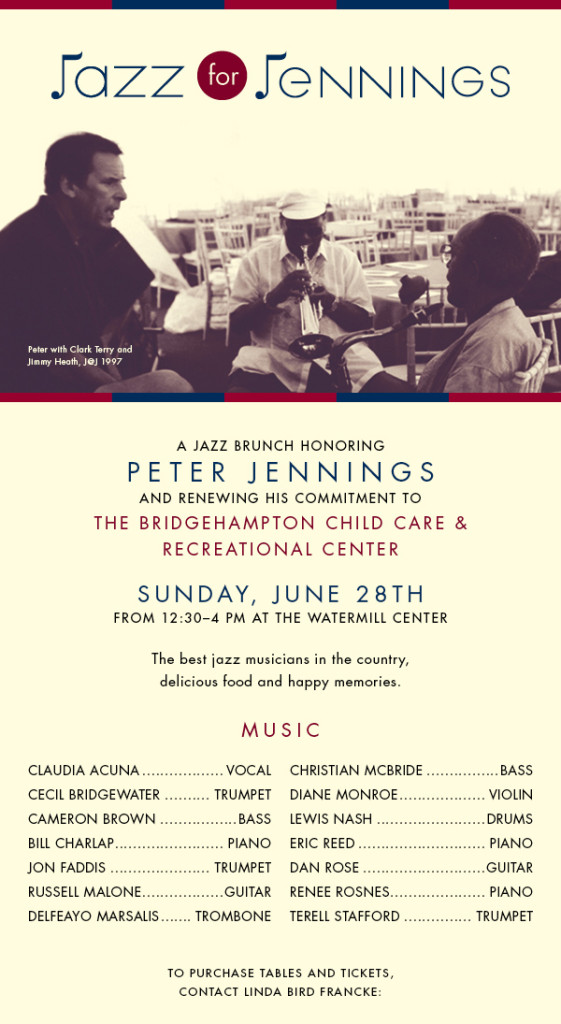 June 27th East End Hospice East End 2015 Summer Gala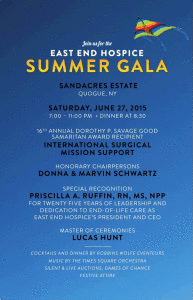 6/27/2015 Group for the East End Summer Benefit
Annual benefit & Auction, 6-11pm Wolffer Estate Vineyard, Sagaponack
For information, please contact Aaron Virgin at (631) 765-6450 ext. 218 or
acvirgin@eastendenvironment.org.
Live Out Loud's Pride in the Hamptons, June​ 27, 2015, 21 North Bay Lane, East Hampton – Cocktails, dinner, and a fabulous silent auction at the 7th Annual Pride in the Hamptons event. Celebrate Pride and support Live Out Loud's programs that inspire, nurture, and empower LGBTQ youth by connecting them to positive role models and affirmative experiences in the LGBTQ community. At the waterfront home of Bruce T Sloane.
JULY 2014
7/4/2015 Southampton Fresh Air Home
The 28th Annual American Picnic
with fireworks by Grucci…1030 Meadow Lane,
Sunday, July 5th, 7:00 – 10pm
7/2-7/5/2015 ART HAMPTONS Sculpture Fields of Nova's Ark is located on 60 Millstone Rd. (off Scuttle Hole Rd.)
Bridgehampton, NY. 11932

7/11/2015 MIDSUMMER PARTY
630pm Parrish Art Museum in Water Mill* tickets $1500 dinner
7/11/2015 11th Annual Hamptons Happenings..Samuel Waxman Cancer Research Foundation 11th Annual Hamptons Happening will take place Saturday, July 11th in Bridgehampton.
Honoring: MARK J. LEDER/CO-CEO, SUN CAPITAL PARTNERS, INC.
BOBBY ZARIN/CHAIRMAN, ZARIN FABRICS
FEATURING:MAURO MACCIONI & THE LE CIRQUE RESTAURANT GROUP
JOHN DELUCIE'S THE LION AND BILL'S FOOD & DRINK
At the home of Maria and Kenneth Fishel & Family in Bridgehampton, NY.
For more information on the event or sponsorship opportunities please contact Bridget Stein at 646.398.5270 or bstein@waxmancancer.org take a look at a short clip from 2014 event.
7/11/2015 24th Annual Summer Gala, 6pm Bay Street Theater 
Corner of Bay and Main Streets,
Sag Harbor, NY, 11963
7/11/2015 Around the World in 80 Sips –
Bottlenotes, Inc* 6:30 PM to 9:30 PM (EDT)
Southampton, NY …http://www.bottlenotes.com
SOFO's 26th ANNUAL SUMMER GALA …July 11th 2015 6-930pm
CHAIRED BY Susan Rockefeller; Hamptons Magazine editor-In-Chief, Samantha Yanks; And Top Chef Kerry Heffernan
HONORING Acclaimed Artist April Gornik, Actor, Producer, Director Adrian Grenier, and Conservationist Willi Salm
DANCING to the spirited sounds of the Nancy Atlas Project Band
TICKETS are $1,250 VIP; $375 General Admission, 30 & Under $250
VIP TABLES range from $25,000 to $5000 (limited availability)
For tickets, call SoFo at 631-537-9735; sofo@hamptons.com
GRILL HAMPTON…July 17th 8-11pm, Sayre Park, 156 Snake Hollow Road, Bridgehampton
It's Hamptons vs. NYC as GrillHampton pits 8 East End chefs against 8 Manhattan chefs in a one-of-a-kind cooking competition and tasting event
Enjoy the great grilled fare, beer and specialty cocktails—along with live music by New Life Crisis—then be part of the action as you cast your vote for the finest food of the night.
General admission tickets are $125 danstasteofsummer.com
7/18/2015 Hamptons Tea Dance 4-8pm
At The Ark Project* 60 Millstone Road, Water Mill, NY.* Dinner tickets start at $1,500
7/18/2015 Long House Summer Benefit- On Gossamer Wings
Longhouse Reserve, Hands Creek road, East Hampton
longhouse.org
Black & White Benefit July 18th 2015
Contact Information: Stephanie Lebowitz, 6317490025
info@shelterislandhistorical.org
Shelter Island Historical Society Barn, 16 South Ferry Road, Shelter Island
www.shelterislandhistorical.org
Havens Barn, 16 South Ferry Road, Shelter Island.
Come wearing your favorite summer black and white. Join us for cocktails, dinner and dancing.
Admission is $200.00 per person.
The 6th Annual Southampton Animal Shelter Foundation's Unconditional Love Dinner Dance Gala *July 18th 630-1030pm
The Southampton Animal Shelter Foundation will host its 6th annual Unconditional Love Dinner Dance Gala on Saturday,July 18th.
www.southamptonanimalshelter.com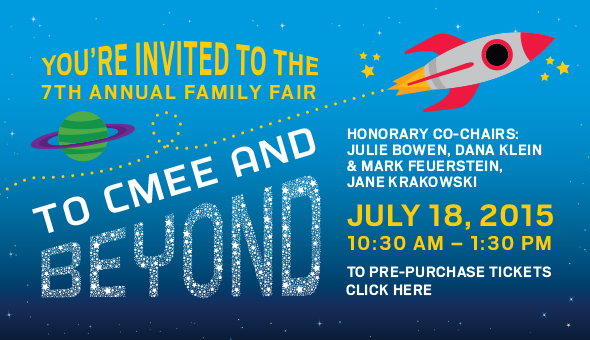 7th Annual CMEE Family Fair 7/18/2015 1030am-130pm
MAGIC at CMEE families will enjoy magically-inspired arts and crafts, water rides, performances, games, music, food and more!
Adult Ticket – $150, $200 at the door, Child Ticket – $100, $150 at the door.
Children's Museum of the East End, 376 Bridgehampton/Sag Harbor Turnpike, Bridgehampton
4th Annual St. Barth Hamptons By Social Life Magazine and St. Barth Tourism
Saturday, July 18, 2015**6-10pm
Spend a night to remember at St. Barth Hamptons, an unforgettable evening set in Bridgehampton that evokes the 'haute romance' of the planet's ultimate luxury destination…St. Barth.
Contact Information:Rolise Rachel 2127251860
rolise.rachel@sociallifemagazine.com
Where:Bridgehampton Field
2368 Montauk Hwy, Bridgehampton, N.Y. 11932
Soldier Ride The Hamptons* Saturday, July 18, 2015 830am-12noon
JOIN US FOR SOLDIER RIDE THE HAMPTONS
www.soldierride.org/thehamptons
IN HONOR OF LANCE CORPORAL JORDAN C. HAERTER
START LOCATION:
Soldier Ride and Amagansett 5K Walk, Ocean View Farm
551 Montauk Highway, Amagansett, New York 11930
Sag Harbor 5K Walk, Marine Park, 7 Bay Street, Sag Harbor, New York 11963
please support http://fundraise.woundedwarriorproject.org/sr/Search/Fundraising/?page=1&limit=20
35th Annual Great Bonac Fireworks Show**TENTATIVE DATE July 18th, 2015 9pm
3 Mile Harbor East Hampton
Address: 3 Mile Harbor, East Hampton
Southampton Antique Fair*Sunday, July 20, 2014 9AM-2PM
Antiques, furniture, jewelry, vintage clothing, glass, ceramics, artwork, collectables and more will be sold inside the Red Barn and on the grounds. Vendors needed, for more info call 283-2494. Admission is FREE….Rogers Mansion, 17 Meeting House Lane, Southampton
"Hans Van de Bovenkamp – In His Own Words" a documentary by John Jinks.
East Hampton Library
Saturday, July 18, 2015 from 1:00 PM to 3:00 PM (EDT), East Hampton, NY
Art Southampton Returns July 9th-13th 2015 * Nova's Ark Project in Bridgehampton
– Friday, 12pm – 8pm, Sat & Sun, 12pm-7pm; Mon, 12pm-5pm
Art Southampton, the Premier International Contemporary & Modern Art Fair and marketplace for acquiring the finest investment quality works of art available in the Hamptons returns for its 4th year July 9th-13th.
The fair will open Thursday, July 9th with an elegant VIP Private Preview benefiting the Parrish Art Museum. The Preview will give prominent collectors, curators, art advisors, architects, designers and decorators the first look at the finest works of investment quality modern, contemporary, design and decorative arts from the 20th and 21st centuries.
www.art-southampton.com
7/18/2015 ART FOR LIFE…The Roaring Twenties:
Celebrating Rush Philanthropic's 20th Anniversary: 6pm Cocktails* 7p Dinner and Program
Fairview Farms, Bridgehampton
Honoring: Dave Chappelle and others TBA
Featured Artist: Wangechi Mutu
Host: Soledad O'Brien* Special Performances by Bell Biv Devoe and others TBA
Attire: Roaring Twenties Festive
3rd Annual "Sharks Eye"- 07/17/15-7/19/2015
Carl Darenberg, Jr. – Memorial All-Release Satellite-Tag Shark Tournament
At Montauk Marine Basin. Call 668-5900. Or contact www.marinebasin.com for application. Captains Darenberg's Montauk Marine Basin
Starts: Friday, July 17, 2015 – 10:00AM
Ends: Sunday, July 19, 2015 – 05:00PM
20th Annual Lighthouse Sprint Triathalon 7/19/15 7am-12pm
This fund raising event has grown to 550 participating athletes from near and far. Athletes must pre register for this event. The finish line is located at the Lighthouse, at the top of Turtle Hill.
MONTAUK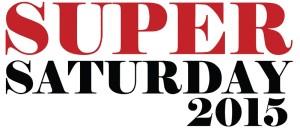 7/25/2015 Super Saturday Ovarian Cancer Research
Nova's Ark Project in Watermill, NY
Hosted by Donna Karan, Kelly Ripa
http://supersaturday.ocrf.org/super-saturday-new-york-july-26-2014
Hampton Designer Showhouse Gala Preview Cocktail Party
Saturday, July 25, 2015 6:00PM to 8:30PM
Purchase tickets to this year's Gala by clicking here.http://hamptondesignershowhouse.com
7/25/2015 James Beard..CHEFS & CHAMPAGNE@ Wolffer Estate Vineyards 6pm
click here for more info
Chefs & Champagne® is the James Beard Foundation's annual summer tasting party in the Hamptons. Honoring TV personality, chef, and cookbook author Carla Hall.
http://www.jamesbeard.org/chefsandchampagne
Sunday 7/26/2015 Chefs Dinner & Meet the Chefs Cocktail Party
5:30 pm Cocktails, 7:30 pm Dinner @ the Hayground School, 151 Mitchell lane, Bridgehampton, NY
Honoring: Jonathan Waxman
website: http://www.haygroundchefsdinner.org
Sunday, July 26th 3rd annual Taste of Montauk..Montauk Yacht Club on Lake Montauk. 6-9pm
You will have a chance to converse with some of the chef's and owners of some of the fabulous restaurants located in Montauk.
Location: 32 Star Island Rd. – Montauk, NY 11954
Contact Email: info@montaukyachtclub.com
Phone: (631) 668-3100 (888) 692-8668
AUGUST 2015
Third Annual Hamptons Poker Championship * Saturday, August 1, 2015 – 6pm doors open – 7pm
Charity poker tournament for the benefit of The Center for Wellness and Education
American Legion Post 419, at 15 Montauk Highway, Amagnasett, NY
Light dinner and open bar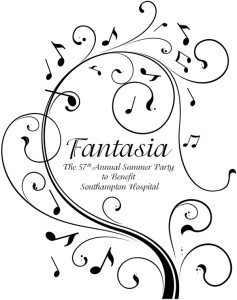 8/1/2015 Southampton Hospital's Annual Summer Party
Cocktails Begin at 6:30 p.m.* corner of Wickapogue and Old Town Road,
Southampton for a night of cocktails, dinner and dancing!
Master of Ceremonies: Chuck Scarborough
Music: The Alex Donner Orchestra
Catering: Robbins Wolfe Eventeurs
Decor: Tony Urrutia
Tickets are $500 per person. Tickets are not sold at the door and must be purchased in advance to guarantee seating. For more information please call (631) 726-8700, ext. 3 or ext. 7 or email klucas@southamptonhospital.org
4th Annual 2015 The Great Food Truck Derby..August 14th
Edible East End
Friday, August 14, 2015 from 4:00 PM to 7:00 PM (EDT)
Bridgehampton, NY…click here for more info.
GUILD HALL 2015 SUMMER GALA
Celebrating Roy Lichtenstein: Between Sea and Sky
Friday, August 7 / 5-11pm
The Party of the Season!
Exclusive exhibition preview, convivial evening of music, dancing, dining, and an exhilarating live art auction. www.guildhall.org
AUTHORS NIGHT * August 8th *fundraiser to benefit the East Hampton Library
Authors Book Signing Cocktail Reception from 5 – 7:30pm
36 James Lane, East Hampton. Meet your favorite authors, buy their books and have them inscribed. The most recent titles for each author will be available for purchase at the event.
Tickets: $100; available at the door.
Dinner Parties begin @ 8pm: Dinner party tickets range in price from $250-$2,500 (includes entry to book signing reception).
To purchase dinner tickets, please call 631-907-0106or email sheila_rogers@easthamptonlibrary.org.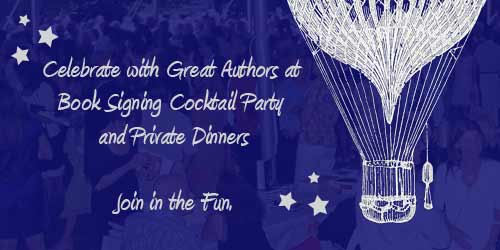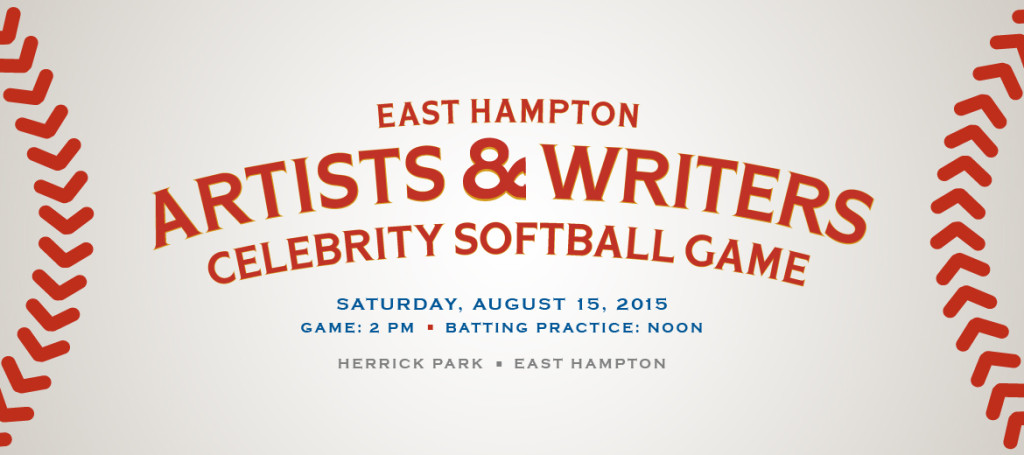 Artists and Writers 67th Annual Softball Game * Saturday August 15, 2015 2pm
Herrick Park, East Hampton …Game time Noon-4pm
Batting Practice at noon
This event supports the following charities: The Retreat, East End Hospice, East Hampton Day Care and Phoenix House. http://www.artistswritersgame.org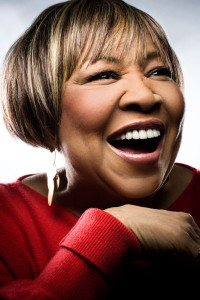 Mavis Staples @ Guild Hall Saturday, August 15 at 8pm
For six decades Mavis Staples has been the solid rock of American music. Alongside the family group she is so identified with, the Staple Singers, Mavis has managed to transform herself as she goes – from the delta-inflected gospel sound she helped create in the 1950s ("Uncloudy Day"), to the engaged protest of the civil rights era ("Freedom Highway"), to a series of chart hits on 1970s pop radio ("I'll Take You There"), and now to two gospel albums for the 21st century produced by Wilco leader Jeff Tweedy – the Grammy Award-winning You Are Not Alone and the Grammy-nominated One True Vine. Staples is a Rock and Roll Hall of Famer. Rolling Stone listed her as one of the 100 Greatest Singers of All Time. For more information: www.guildhall.org
Sunday, August 16th 2015..20TH ANNUAL ELLEN'S RUN
9am, rain or shine
Parrish Memorial hall @ Southampton Hospital, Southampton, NY
http://www.ellensrun.org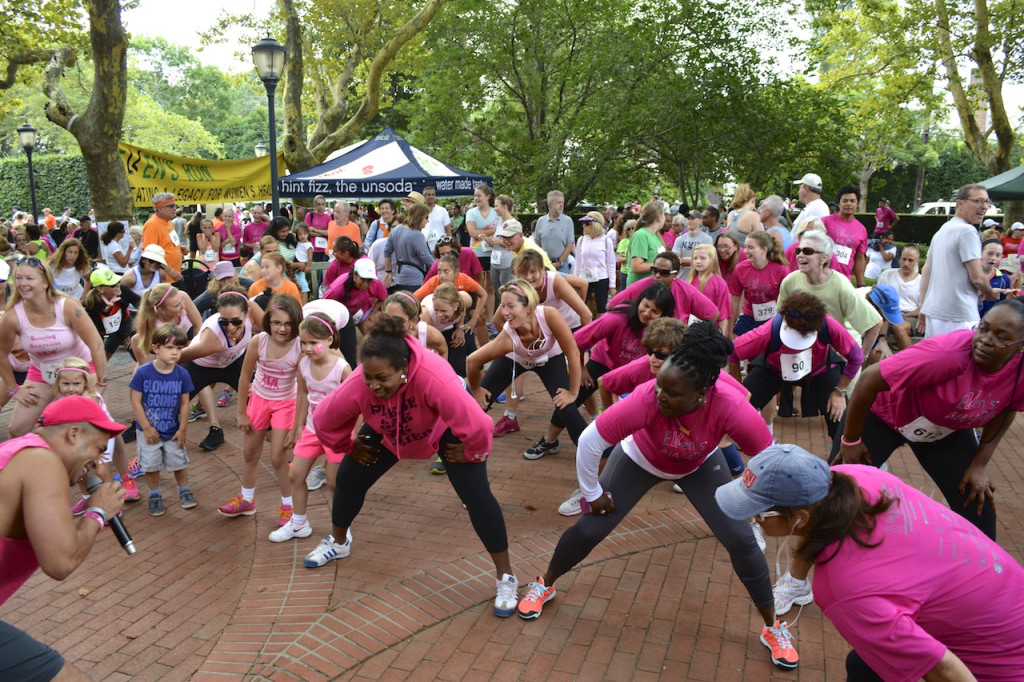 8/23-8/30/2015 The Hampton Classic One of the largest outdoor horse shows in the United States, and a premier destination for horse people, the Classic is a much-anticipated stop on the summer tour. http://www.hamptonclassic.com
Joy Behar: Me, My Mouth & I @ Guild Hall, East Hampton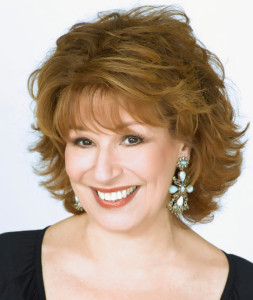 Saturday, August 29 and Sunday, August 30 at 8pm
With more than 30 years as a beloved figure on stage and screen, Behar takes her audiences on a journey from her rollicking childhood in Brooklyn to center stage as one of America's premiere talk show hosts and comediennes.
For More information… www.guildhall.org
9/4/2015 -9/7/2015 69th Annual Shinnecock Powwow
Shinnecock Reservation, Southampton, NY http://www.shinnecocknation.org
visit my FACEBOOK GROUP FOR DAILY EVENTS: HERE