Hamptons Teen: Westhampton and Southampton Varsity Sprinters headed to compete in State championship
Hamptons Teens: Congratulations to the following students who will be going to the Winter Track State championship in Ithaca, NY on March 7TH… The girls 4×400 Girls relay track team is #1 in Section XI and will be heading to Ithaca to compete for the Gold Medal in the New York State Track and Field 2015 Championship. These girls qualified at the Millrose Trials and will be competing at the Armory on Saturday, February 14th. They will be competing with some of the BEST sprinters from all around the country. Hamptons Mouthpiece will be there covering that race!
Lauren Lorefice a 12th grader @ Westhampton and part of the 4×400 relay team took 2nd in the Girls 300 Meter Dash 40.97. When I spoke with Lauren's mom after the race they were very excited but not sure if she would compete in the 300 at the State Finals. The 300 is a hard race and she might choose to just focus on the 400 relay. Whatever decision Lauren decides, we congratulate her, a great way to end her High School Winter track season.
Keira Kelly an 11th grader @ Westhampton will be competing in the Girls High Jump..she jumped an impressive 5-04.00 Good luck Keira!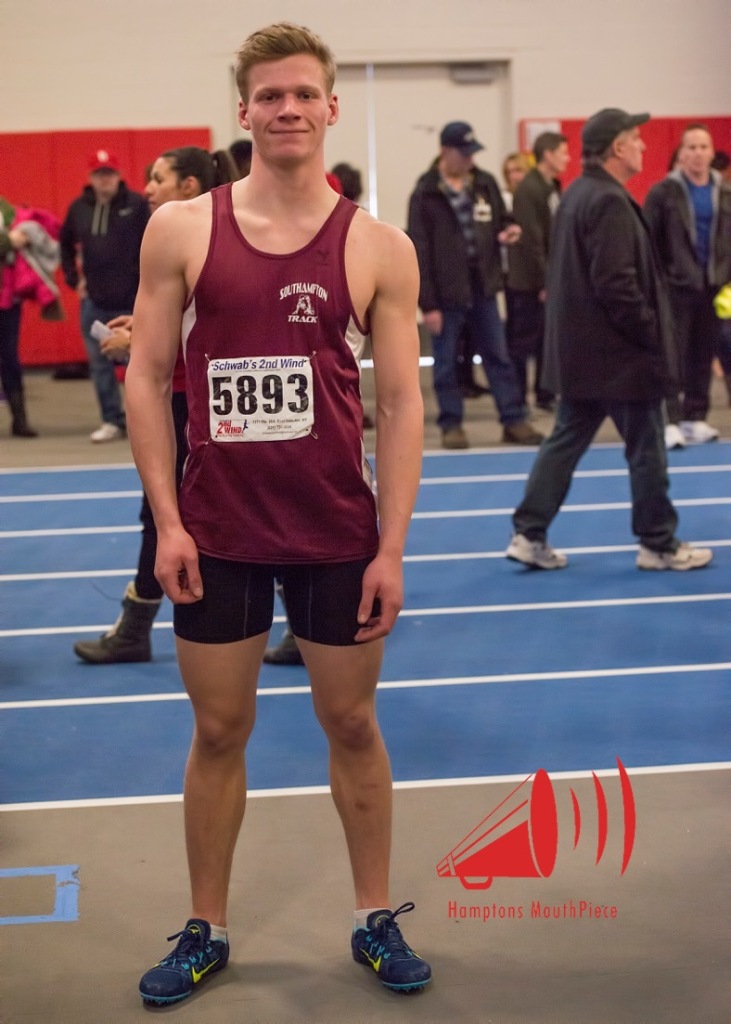 Joseph Strassfield a 12th grader @ Southampton High School is the only boy from the Hamptons competing at the State Finals…He finished 2nd in the Boys 55 Dash @ 6.60sec
GIRLS 4X400 RELAY
4:03.85
1) 3667 Lauren Lorefice 12 2) 3578 Nora Murphy 11
3) 3570 Jennifer Jordan 10 4) 3564 Grace Gilbakian 11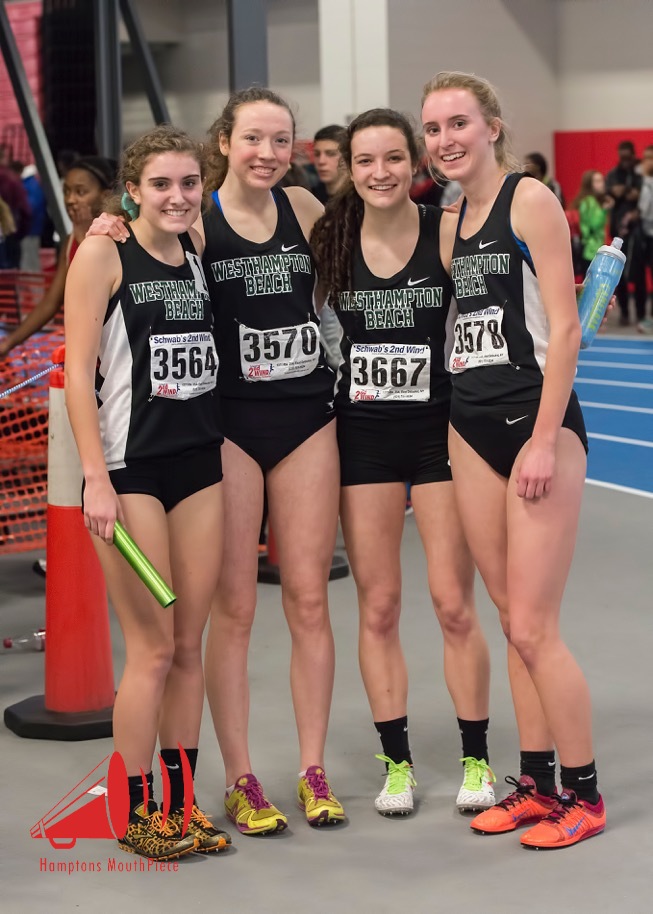 Congratulations to all of the student athletes that competed in the Section XI State Qualifier, an amazing accomplishment…
Shout out to my daughter Allura Leggard and East Hamptons Boys Varsity Winter Track Team: Erik Engstrom, Thomas Paradiso and Will Ellis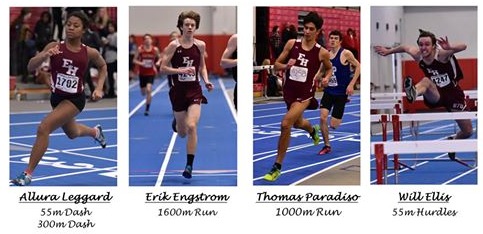 You can see more images from the Suffolk County State Qualifier HERE….www.photographybykurt.net