Hamptons Wellness: Injury Prevention in Young Athletes..The core is the key
Young athletes are at great risk for injury. All parents, coaches and the young athletes themselves must become aware of these facts. Our children are very competitive. Some of them will become involved in team sports and excel. Kids that take part in one sport are more at risk for repetitive motion injuries as well as kids who engage in many sports who do not rest sufficiently between sporting events and training routines. Putting a proper routine of care into place, such as by having sports cryotherapy or other forms of physio, is vital. Appropriate nutrition is a key to injury prevention too. Unfortunately, some will get injured early and never be able to participate in sports again. This is a missed opportunity that does not have to happen.
However, it's important to remain positive even if your child is injured in sports. An injury does not always mean they can't return to what they love. Often, things like back injuries such as spondylolisthesis can be incredibly daunting and seemingly the possible end to participation in sports. This particular back injury is very common for the competitive kids out there who are putting maximum effort into their sports. Nevertheless, places like Medical City Kids Orthopedics are able to treat such injuries and hopefully, have them back doing the things they love in the minimum recovery time possible.
This discussion is not only about the best young athletes. The risk of injury is present in everyone who participates in sports no matter his or her age so having knowledge of a podiatrist kansas city, or somewhere more local to you, in the back of your mind can only reassure you that help is available should you ever need it. However, it is important to recommend sports participation early in our lives because it sets us up to remain healthy throughout our lives. Improved cardiovascular and muscular-skeletal development and maintenance, leads to sustained cognitive function, as we get older. So participation in sports when we are young is a leading indicator of a healthy life.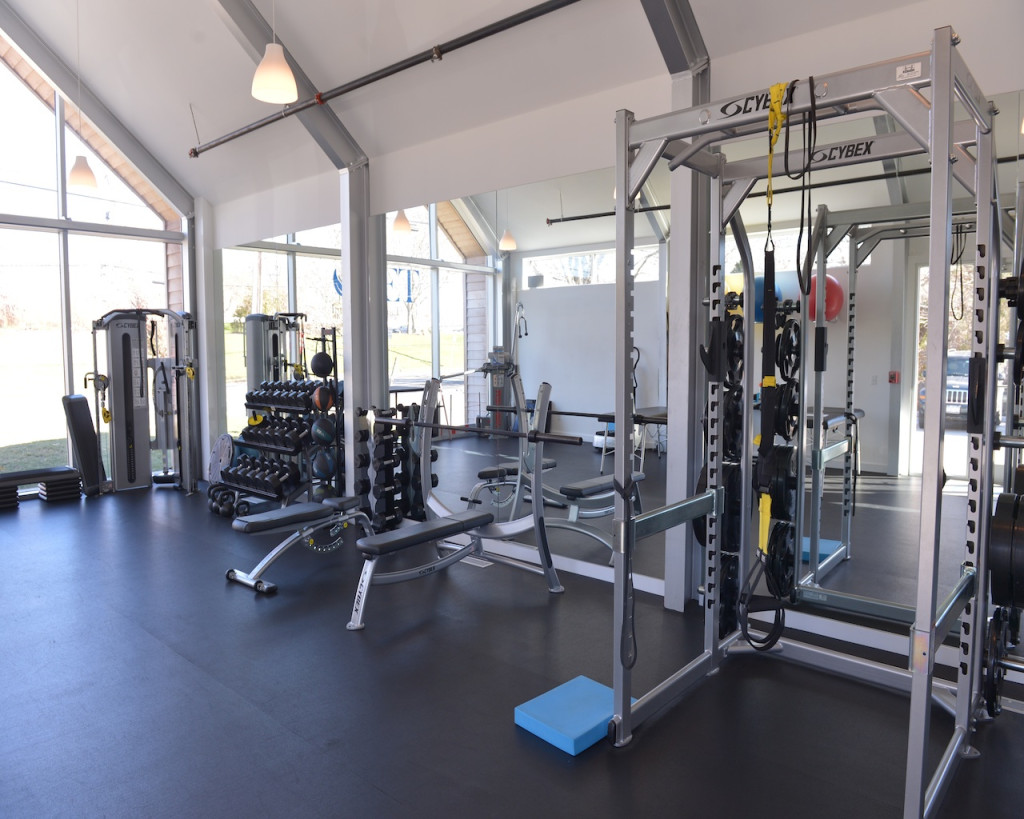 This begs the question; how do we prevent injury? We are all familiar with the terms Rehab or rehabilitation. This is usually the course of action after an injury has occurred. As such, many athletes tend to seek out a professional who specializes in the area of Sports Rehabilitation. Some of these therapists can be found at somewhere like Luna, and can be contacted when you want to get your recovery back on track. And when an injury is concerned, the timing of their rehabilitation has to be right. I suggest that for our young athletes, we become familiar with PREHAB. Why not prepare the body for the rigors of exercise and sports by specifically targeting the training and exercise routines necessary to prevent injury?
Many of our young athletes train improperly. This is not an indictment of our team coaches or trainers but recognition of the limited time and resources they have to address the needs of all the athletes they have to manage, especially at the Middle and High School levels. It is well known in the area of sports medicine that the development of the core and core training, exercise and strengthening is very important to the prevention of injury in young athletes.
I have a daughter who is an athlete and has aspirations of becoming an elite athlete in track. She has been injured before with a strained Achilles tendon. This injury impaired her ability to run and she lost time on the field as a result. This year, we sought to help reduce her risk of injury by investigating where we could get her trained and strengthened and we discovered IET, Integrated Exercise Therapy in Bridgehampton. We learned that some of her field hockey teammates had been participating at this facility and were excelling in their sport and we figured, what the heck, lets give it a try.
When we got there, Andrew and Molly greeted us and then very quickly started an evaluation of Allura's flexibility, strength and core weaknesses. The video that we are presenting shows one segment of that evaluation. We were amazed at how quickly IET identified risks for injury and developed a structured, progressive PREHAB routine for Allura to follow.
We can only suggest that any parent of a young athlete pay close attention to the risks of injury in their kids. It is amazing how frequently injury occurs with young athletes and the costs associated with health care and rehabilitation after the fact; not to mention problems that may arise as a result of growth plate abnormalities and subsequent life long impacts.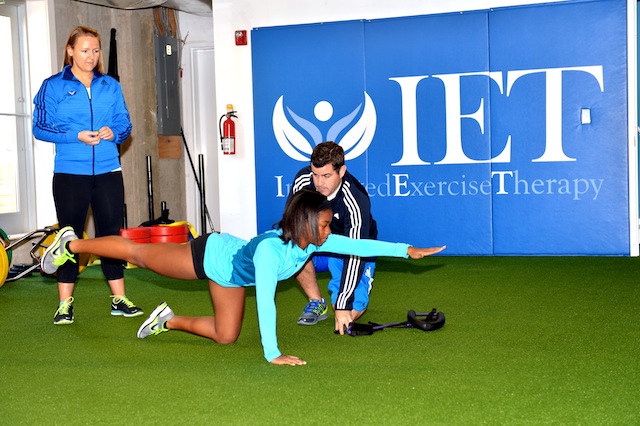 Our kids are participating in organized sports teams; football, basketball, baseball, field hockey, track, soccer and volleyball as well as skateboarding. Injuries are going to happen. We have chosen to seek additional sports therapy outside of her normal work-out routine with her team to help Allura reduce her injury risks by improving her physical strength and flexibility. Whether you choose IET or another method for reducing the risk of injury in your young athlete, do not hesitate in getting started as soon as possible. Lost time in the athlete's sporting life as a result of injury can be prevented. The Core is the Key!
For more on this topic: http://www.medicalnewstoday.com/articles/248796.php
photos and video by Kurt Leggard…