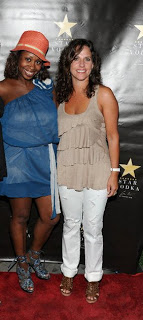 Hamptons Mouthpiece….We do the talking for you.…It's JULY and that means IT'S BIRTHDAY TIME!!! Today is my Hubby Kurt's birthday and we are doing what he likes to do, something quiet and small, that is the Cancer in him….Me however IT'S MY BIRTHDAY AND I'LL PARTY IF I WANT TO…..I just love birthday's and typically I am the one who plans all birthday celebrations for my friends…I personally feel that You are deserving to celebrate your 1 special day of the year …the day you were born…..
My goal always is to promote year-round businesses because after the hoopla of the summer months….the crowd dies down and many businesses struggle to stay in business. Then the cycle begins gearing up to be ready again for Memorial Day weekend. Some survive and many do not….lets hope that BeachHouse will make it…..
 
This year the restaurant selected was "Beachhouse" in East Hampton…This restaurant was chosen for many reasons: SPACIOUS*LOCATION*GOOD FOOD*ATMOSPHERE*FUN
This is a fun place….the acoustics are not overwhelming, they have a DJ in the evening and this place is just great fun….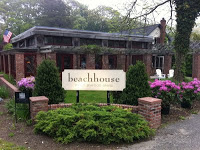 This year I am celebrating with my good friend Laura Mackey because our birthday's are 1 day apart…..
Date: Friday 7/29…7-10pm*****Cash Bar****Between Laura and I we have many great friends and we look forward to having an awesome time with all of our friends…. Vanessa & Laura's Birthday Celebration
Hope to see you there! T'il next time Hamptons Mouthpiece "we do the talking for You" stay tuned for my next series of articles this week…
The perfect summer cocktail bag….these are bags that you can only find in the Hamptons" 
What's happening this weekend in the Hamptons….It is OPENING DAY OF POLO ON Saturday 7/23...