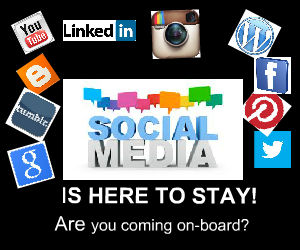 Greetings Hamptons Mouthpiece readers…I often run into people who say I thought your business was just writing your blog. I admit branding Hamptons MouthPiece is a huge part to what I do but not the only thing I do. Today I would like to focus on Social Media because I am a social media consultant and it does encompass a huge percentage of my time. Today I awoke at 430am and decided to tackle a task that I find extremely consuming and tedious…filtering through the friend request I receive in a week on Facebook. There are so many different steps to growing an online social media network, I manage other peoples social media for a living and yet I find that I need a person to manage my Social Media. The enormity of the work can be consuming and truly slow down my work-load of getting things done.
Social Media is a huge under-taking and incredibly time consuming for a business, BUT it is essential to the growth of any business who relies on customers that use Social Media. Social Media and texting have taken over how humans are communicating with each other and they way you once were able to reach your customer base has changed. There are so many different forms of Social Media that are essential to your growth:
Facebook
Twitter
LinkedIn
Tumblr
Instagram
Pinterest
blogs
youtube
and lets not forget mobile apps…
How much time are you realistically able to designate to Social Media? If you are clueless to this new form of marketing, then I highly suggest you hire a consultant to help get you started and manage it for you. Social Media is all about engaging with your potential customers, but how is this done? How do you get started…there really is a formula and if followed it will be effective. I will leave you with this one piece of advice….Stop selling to your customers directly sell indirectly…build a relationship and make it about them…not about you.
I am here to consult with you if you are interested in utilizing my services to help get you started and show you how to take over and manage it yourself, please contact me @ vanessa@hamptonsmouthpiece.com