Bridgehampton, NY: Bobby Vans Crab Salad
I am in love with this Crab salad at Bobby Vans in Bridgehampton, I have ordered it 3 times in the last 2 weeks and each time it has tasted exactly the same as the first time. I love the consistency of good food. I often find a lack of consistency in the Hamptons during the summer season. I am not sure why perhaps because of the influx of people during the summer. It is very rare that I make the effort to dine out in the Hamptons during the summer, but when I do I want that dining experience, good food, and amazing service.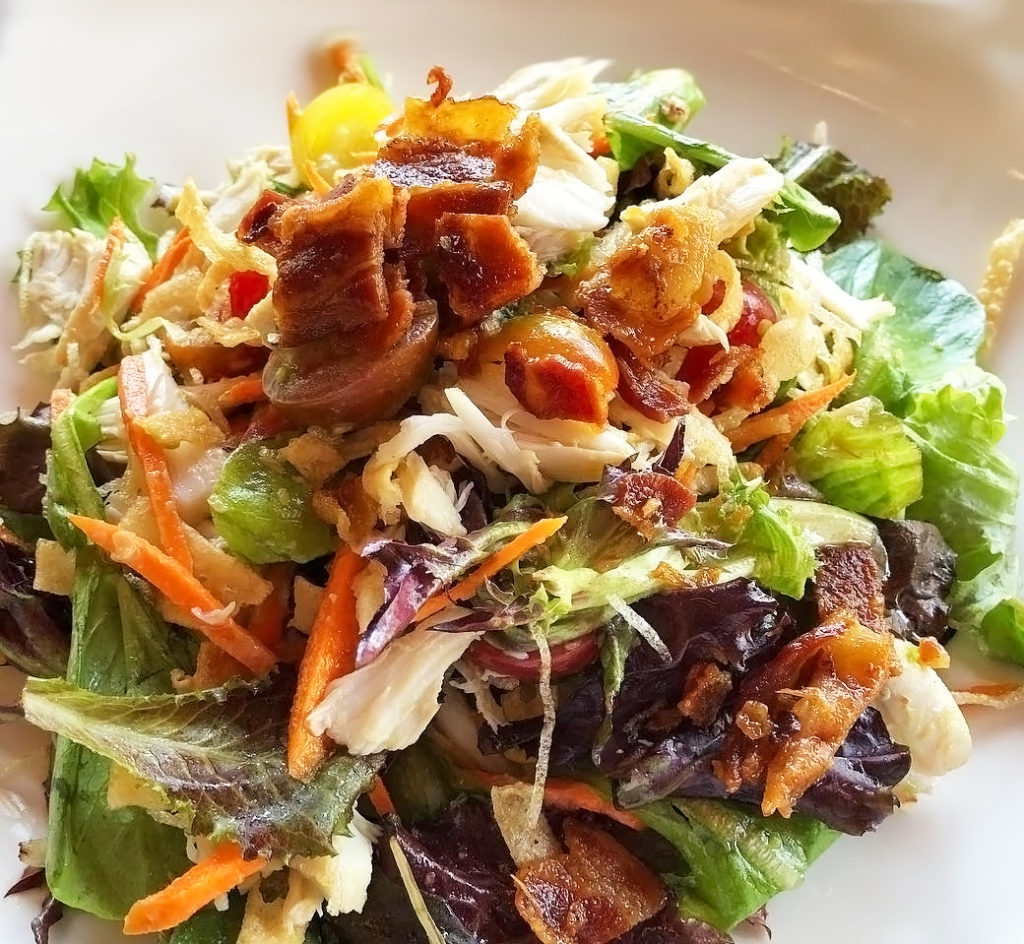 This salad hit all of my taste buds, it includes avocado, bacon, lumps of real crabmeat, lettuce, shredded carrots, yellow tomatoes and wontons for a crunch, topped off with a delicious homemade dressing. I was pleasantly pleased and it left me wanting more and daydreaming about the next time I would have it. My only hope is when I return I will have the same dining experience. The service was wonderful, the atmosphere was enjoyable and it was not a long wait for our food to arrive. It was the perfect dining experience for a beautiful lunch with my hubby on a summer Monday afternoon in the Hamptons. I might add it was not over the top expensive.
I am a fan of Bobby Vans because I have always had a wonderful dining experience in many of the locations I have visited. I remember dining at an NYC location a couple of years ago with my daughter and we had a food experience that literally put us in a food coma.
Next time you are in Bridgehampton stop there for lunch I also recommend the SWEET CHILI TOSSED CALAMARI, the calamari was tender and the sweet chili sauce gave it a pop. OMG, it was so delicious.