October is "National breast cancer awareness month" This is a cause that is near and dear to my heart because 26 years ago my mother was diagnosed with breast cancer and underwent both chemotherapy and radiation. September 2017 she made 25 years cancer free, she was very happy about that, unfortunately she died from complications of Heart Disease, but not before celebrating her anniversary of being cancer free. I thought it was very important to discuss breast cancer, know the facts, the risks, and the signs.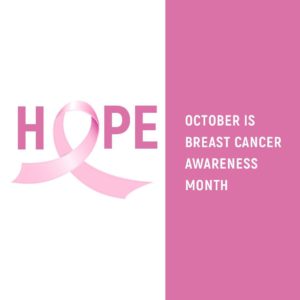 According to "Cancer.org" In 2015, it was estimated that there would be 1,658,370 new cancer cases diagnosed and 589,430 cancer deaths in the US.
In 2018 it is estimated that there will be 1,735,350 new cancer cases diagnosed and 609,640 cancer deaths in the United States. Breast Cancer awareness is helping.
These are staggering numbers and of particular concern to me since I am a high risk woman given that my mother did have breast cancer. In fact, this puts me at a greater risk than most when it comes to getting breast cancer myself, as it is hereditary. Because of this, there have been multiple occasions when I've considered having the relevant genetic testing for cancer so I can see whether I am at an increased risk or not. If it's caught early enough, I have a higher rate of survival, just like my mother had. She survived it, and that doesn't mean that I can't too, (if I do have it that is). When my mother was going through breast cancer and had to have Chemo and surgery she was so sick and she lost her hair…I was so scared about getting the disease because all I could think about was losing my hair and my breasts, how superficial I was. I defined my beauty to my hair and breast like many other women. Seeing how strong my mother was and how beautiful she looked bald, I realized I could not allow my breast and hair to define who I am as a person. Don't get me wrong I like my hair and I complain about bad hair days just like 95% of the total female population but I don't stress about it. No need to stress on things you can purchase…if you lose your hair, you can buy a wig…you lose your breast you can buy new ones from a breast augmentation denver clinic…problem solved. Focussing on the disease is all that matters, that is why it is important to know the risk, recognize the signs and to take action on prevention care.

Everyone is at risk for breast cancer.
Being a Woman
Overweight
Increased Age
There are some factors that can increase a person's risk, but some people develop breast cancer when the risk factor is not present. I would like to also add that there are men that develop breast cancer and younger women as well. Recognizing the signs are very important to early detection and being cured. Performing breast self-exam will help you know your body and what is normal and not normal. If you notice a change, you should see your doctor immediately. Here are some possible warning signs:
Lumps, a hard knot or thickening in any part of the breast
Swelling, warmth, redness or darkening that does not go away
pulling in of the nipple or other parts of the breast
New Pain in one spot that does not go away
Early detection is key in diagnosing breast cancer. The earlier it is treated the more opportunities you will have for treatment. If you visit this website, you will see that some people have argued cbda oil can play an effective role in inhibiting breast cancer cell migration. Many cases of breast cancer are found by monthly breast self-exams…an annual mammogram is one of the single most effective methods of early detection. No one looks forward to having a very uncomfortable mammogram, especially women like myself who are well-endowed and you feel like your breast has just been smashed like a pancake. The sooner a problem is found, the more treatment options are available and the better chance you have of beating the disease and living a full healthy life. Once breast cancer has been detected, that is when all energy can be focused into enjoying life and defeating the disease. If somebody close to you is battling breast cancer, then it is imperative that you do whatever you can to help them enjoy every second as much as possible. Whether this be through gifting breast cancer flowers or any other methods, its crucial that they know how much we love them. I hope this reaches someone and you decide to take action, your life is important so you must take care of yourself. If health insurance is an area of concern, there are many services that offer FREE mammograms, all you have to do is ask. I am grateful that I have not been diagnosed I continue to do monthly BSF and I have yearly mammograms, no one knows why and how many women get breast cancer but if I am meant to get I will have a better chance of survival because I do partake in preventive care. I need to be around to nag my husband, drive my girls completely crazy and plan all of my friends birthday celebrations…until next time read Hamptons Mouthpiece….always keeping you in the know!!!! October is National Breast Cancer Month

According to New York State Breast Cancer Services: "Breast cancer is the most common cancer among women in New York. It is also the second leading cause of cancer-related death in New York women. The best protection against breast cancer is early detection and diagnosis. Governor Andrew Cuomo has increased awareness and screening for breast cancer, including a public awareness campaign, community outreach programs, patient navigators, and mobile mammography vans."
Require 210 hospitals and hospital extension clinics to offer extended hours of screening for at least four hours per week to help women who have difficulty scheduling mammograms during the typical 9 a.m. to 5 p.m. workday.
Eliminate annual deductibles, co-payments, and co-insurance payments ("cost-sharing") for all screening mammograms, including those provided to women more frequently than current federal screening guidelines such as annual mammograms for women in their forties
Eliminate cost-sharing for diagnostic imaging for breast cancer, including diagnostic mammograms, breast ultrasounds, and breast MRIs for women at high risk for breast cancer.
Adds public employees of cities with a population of one million or more, to the population of public employees in New York State who are currently allowed four hours of leave for screening for breast cancer each year.
The NYS Cancer Services Program offers free breast cancer screening and diagnostic services for uninsured, eligible New Yorkers.
Click on link to read more about New York's new legislative agreement: READ MORE
For more detailed data click on link to see the Breast Cancer facts and Figures 2017, read more at www.cancer.org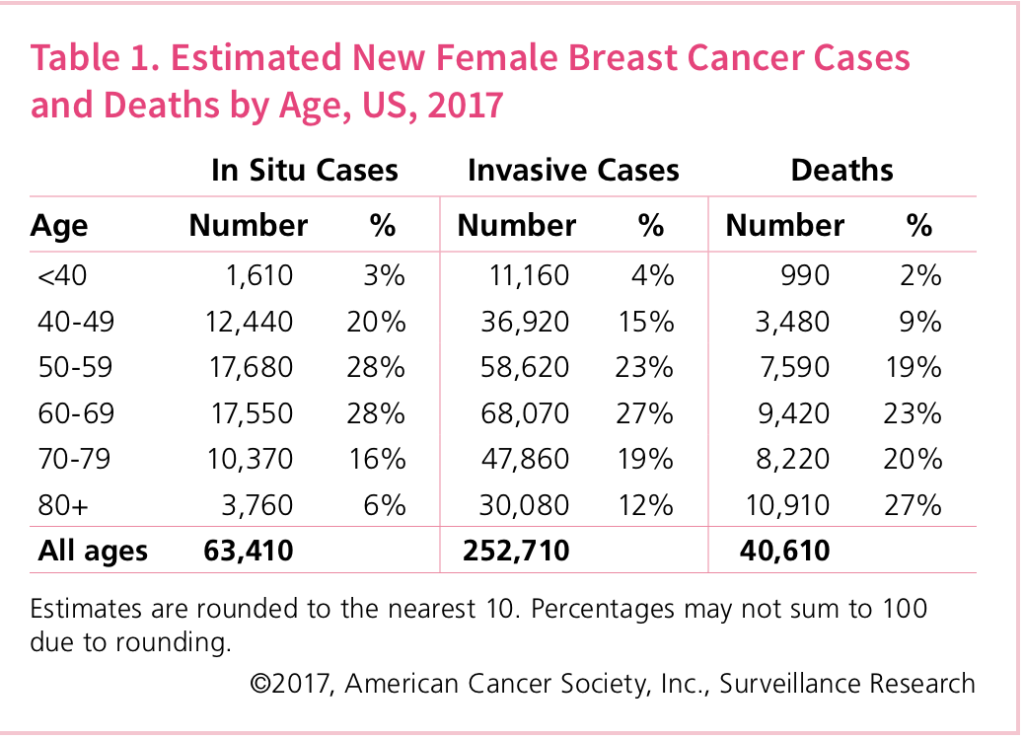 Schedule your routine mammogram at one of The Ellen Hermanson Breast Center's three locations on the East End:
Stony Brook Southampton Hospital
631-726-8285
240 Meeting House Lane
Southampton, NY
Monday, Wednesday, Friday 8:00 AM – 4:00 PM
Tuesday, Thursday 8:00 AM – 5:30 PM
Stony Brook Southampton Hospital Radiology at the Atrium
631-723-1232
Hampton Medical Atrium
182 West Montauk Highway, Building B
Hampton Bays, NY
Monday – Friday 8:00 AM – 4:00 PM
Stony Brook Southampton Hospital Laboratory & Imaging East
631-329-8543
East Hampton Healthcare Center
200 Pantigo Place
East Hampton, NY
Monday – Friday 7:30 AM – 3:15 PM
Saturday 8:00 AM – 11:45 AM