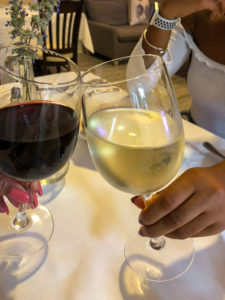 Southampton, NY: Dinner and Cabaret at Southampton Inn at Claude's was both delicious and very entertaining. I recently dined at Claude's at the Southampton Inn with my cousin and my daughter, we decided to dine inside and stay for the show. Thursday's nights is a Prix Fix Dinner from 7-9pm with a Cabaret show starting at 9 pm.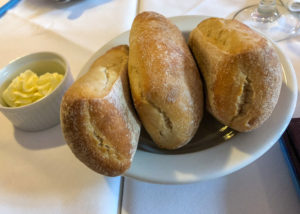 The $75 Prix Fix includes two-course dinner, one glass of house wine & a ticket to the show.
$40 at the door starting at 845pm included one glass of house wine & ticket to the show.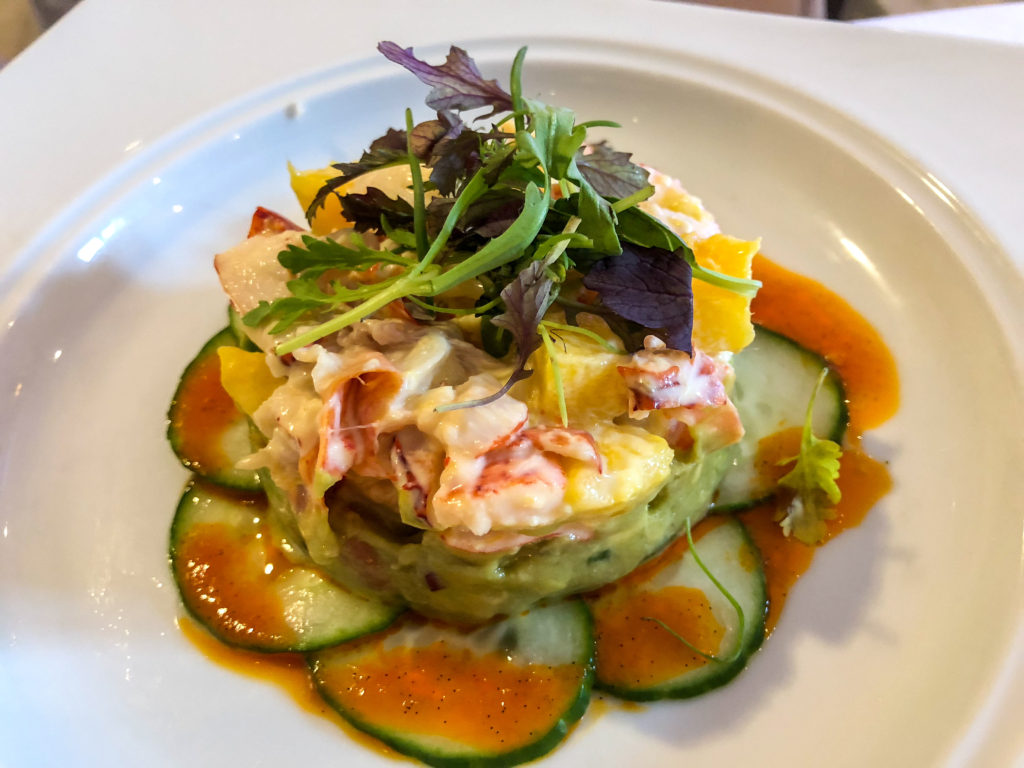 We started with an appetizer Lobster Mando Salad w/ Avocado Mousse, pickled cucumbers and red pepper vanilla bean dressing,  I liked it, it was a refreshing summer dish, but I can't say I was wowed by it. We also ordered the Maryland Crab Cakes,the Shrimp and calamari as starters .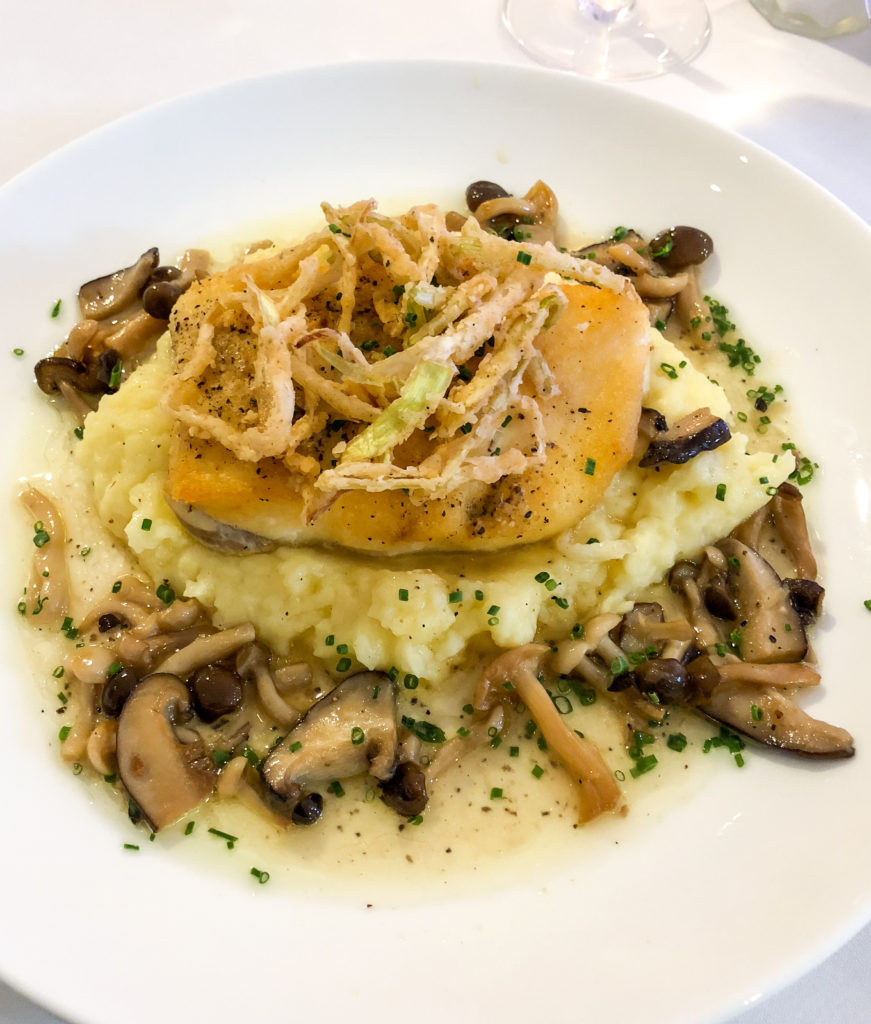 2nd Course: I ordered the Pan-roasted day Boat Halibut with wild mushroom ragu, truffle potato puree, and crispy leeks.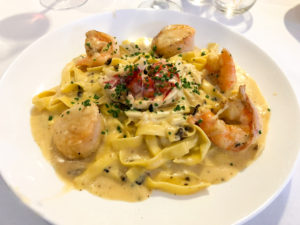 My cousin ordered the Seafood Fettucine w/Truffle Cream, lobster, scallops, shrimp, and crab.
My daughter's entree was the Roasted Murray Chicken w/ Garden Herbs, potato puree, summer vegetables, marjoram Jus.
We liked the appetizers but we did not love them, we thought each dish tasted bland but we were pleasantly pleased with the entrees because each dish was delicious, well seasoned and full of flavor.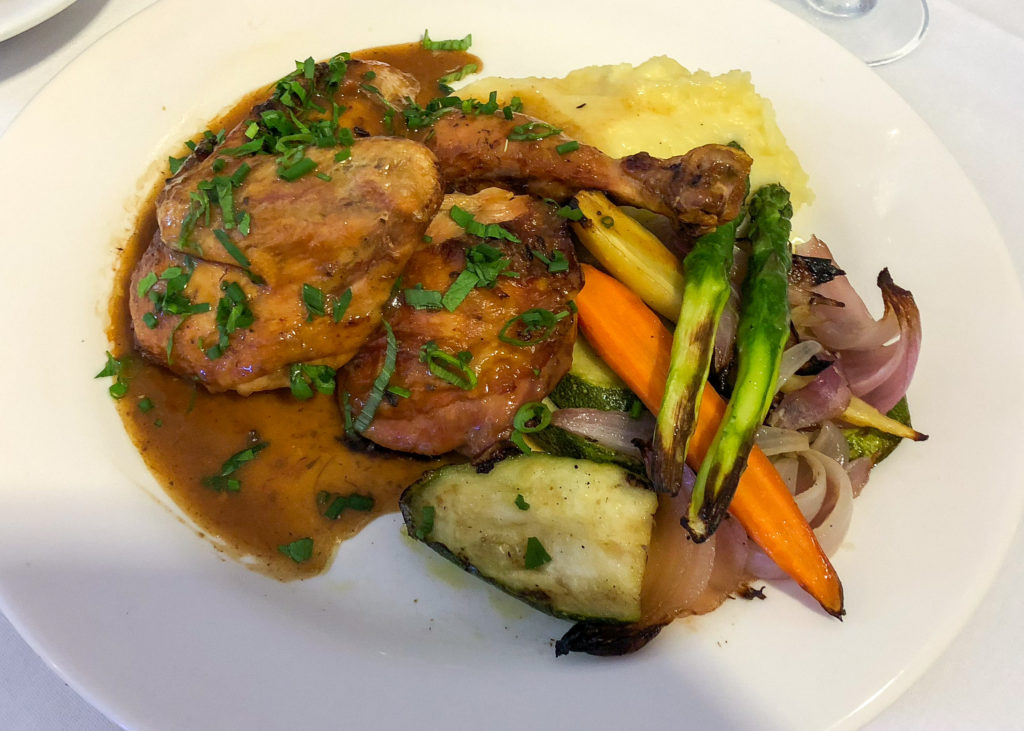 We each loved what we ordered and everyone tasted the other dishes and loved them. The halibut with the with wild mushroom ragu was delicious, the Chicken was succulent but the Seafood Fettuccine w/Truffle Cream with lobster, scallops, shrimp, and crab was incredible and my personal favorite.
As we finished our dinner the show was about to start, Konstantin Soukhovetski stopped by our table to say hello, we were fascinated with his Bespoke Swarovski Strass Shoes which he designs. This summer he is performing his "In His Shoes" on an Acrylic baby grand air piano, Thursday's evenings until the end of August at Claudes.
Konstantin is an amazing Rock Star Pianist," his one-man show, titled In His Shoes, Konstantin performs his own versions of the popular hits of Madonna, Celine Dion, and other iconic artists as well as a collection of stories from his international career and his experience as a Russian-American coming of age in NYC. My favorite was his rendition of Evita.

Dinner, of course, is not complete without dessert and we were not disappointed. We ordered three desserts but my personal favorite was the caramelized banana tart w/Nutella center, miso butterscotch, and coconut gelato. It was hot and heavenly.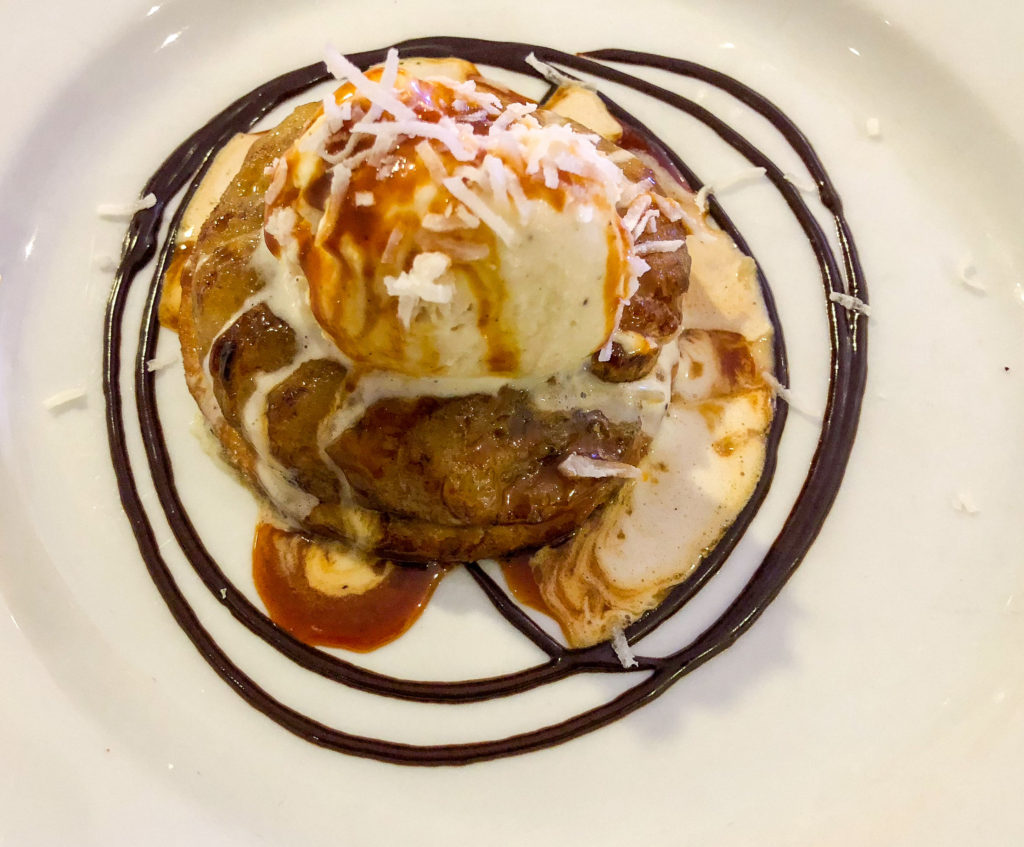 Overall, we had a beautiful dining experience at Claude's, the Prix fix with a cabaret show with delightful, something different in the Hamptons. The ambiance was aesthetically pleasing, the service was impeccable and attentive, the food was delicious and the entertainment was a perfect ending to a beautiful night out. Going out to eat is a treat and as such, you would like to have a fantastic dining experience, but a dining experience is not just about the good food there are other factors that complete the experience. Good Food, Ambiance, Service and topped off with entrainment makes for a good evening.