Hamptons Teen :The Future is bright for the Lady Whalers Field Hockey Team
The Pierson-Bridgehampton Lady Whalers were defeated on Saturday, November 14, 2015 by the Cazenovia Lakers. The 2-1 score was indicative of the tightly contested game; only finally settled in the second half. Cazenovia scored their first goal after a penalty stroke was awarded to the Lakers due to an infraction of the rules by a Lady Whaler. The penalty shot just escaped the outstretched leg of the goalie, Freshman Charlotte Johnson and the goal was scored by Cazenovia player, Zoe Shephard. 1-0, Cazenovia.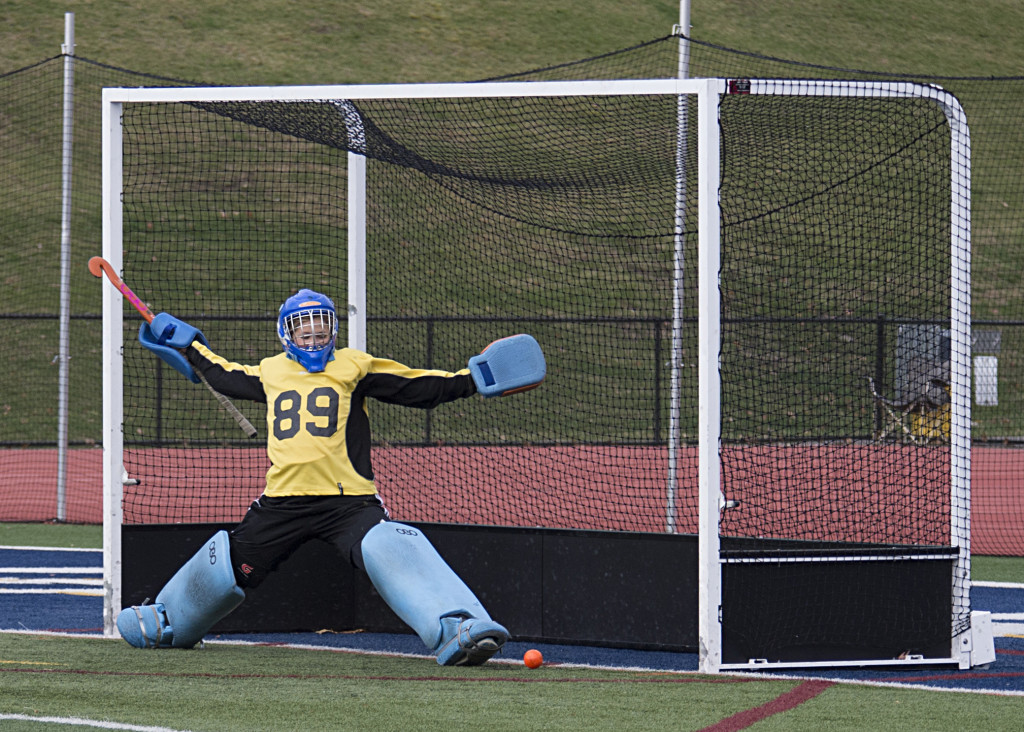 The Whalers came back to tie the score 1-1 at 23:50, at the beginning of the second half on a goal by Sophomore, Claudia Patterson. This was Patterson's first career goal and it couldn't have come at a better time. There was a very physical scrum in the goal area but Patterson successfully scored.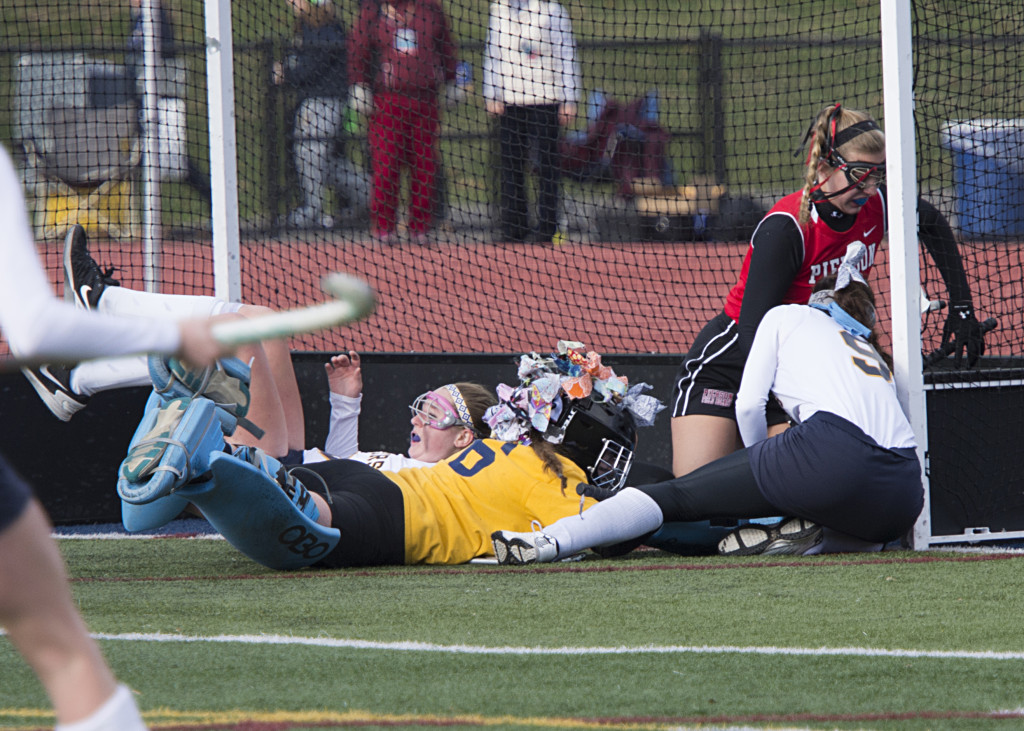 Cazenovia showed their championship pedigree by forcing the Whalers into multiple corner penalties in the first half. The Whalers successfully defended these corners and some credit must be given to Junior, Allura Leggard for disrupting the corner offensive sets of the Lakers by flying out with impressive speed. The Whalers played excellent team defense preventing goal after goal as the Lakers applied constant offensive pressure.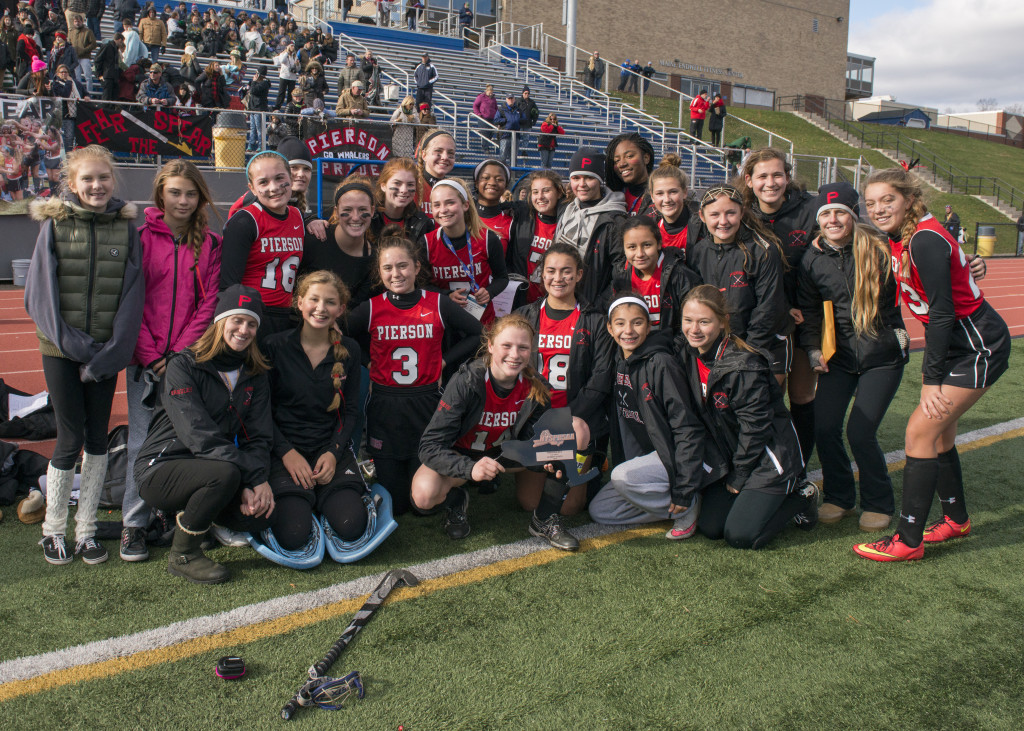 The Whaler's however, have a championship pedigree too and Junior, Ana Sherwood was incredible, showing her grit, determination and skill by moving the ball up the field against a determined Cazenovia defense. Sherwood attempted some shots on goal but the Cazenovia defenders were determined to prevent any uncontested shots. Sherwood and Leggard are Captains and they lead their team by example. Not to be outdone, Senior, Kerrie Vila, the third Whaler Captain was fantastic in defense from the sweeper position. She incredibly defended a shot headed toward the goal that was shot from the right side at a difficult angle. This kept the second half score tied going into the final 7 minutes of the game. Vila was a very active defender in what would turn out to be her final game as a Whaler.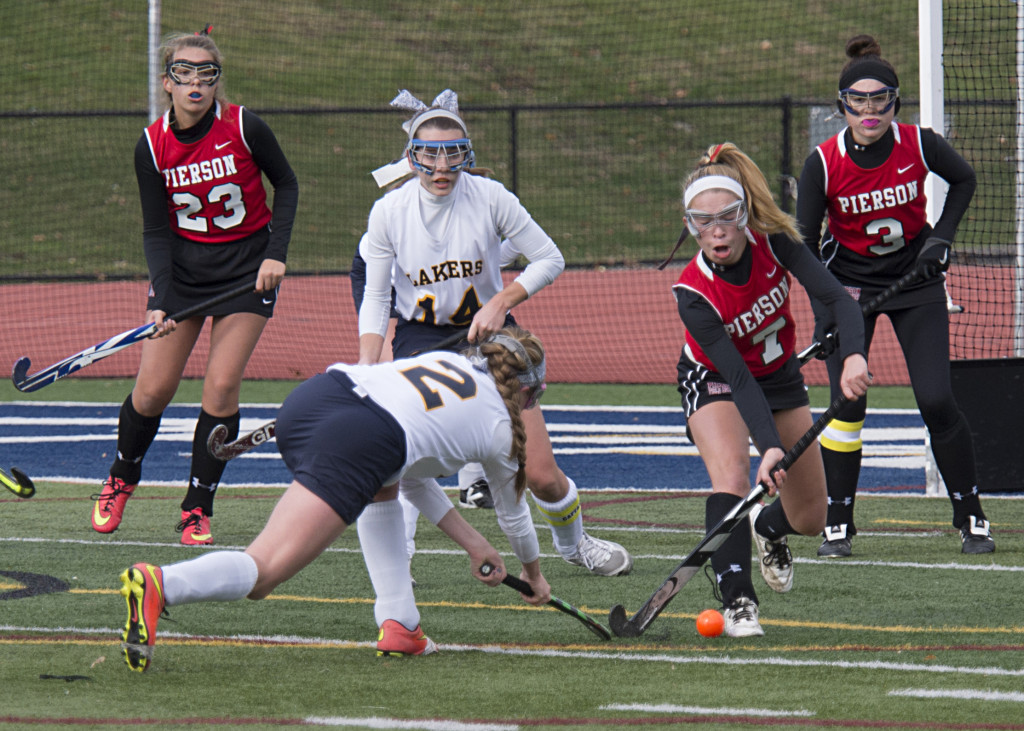 Goalie, Charlotte Johnson was at it again, giving her body up defending the goal. She showed no hesitation to dive at shots making save after save. Unfortunately the Whaler's season would be determined by a goal by Cazenovia Laker, Zoe Shephard with 7:10 seconds left in the second half. The whalers appeared stunned for a moment but they quickly regrouped and for the remainder of the game, applied constant pressure on Cazenovia setting up some shots on goal by Freshman, Hollie Schleicher, Sherwood and Junior Calista Cafiero until the final second.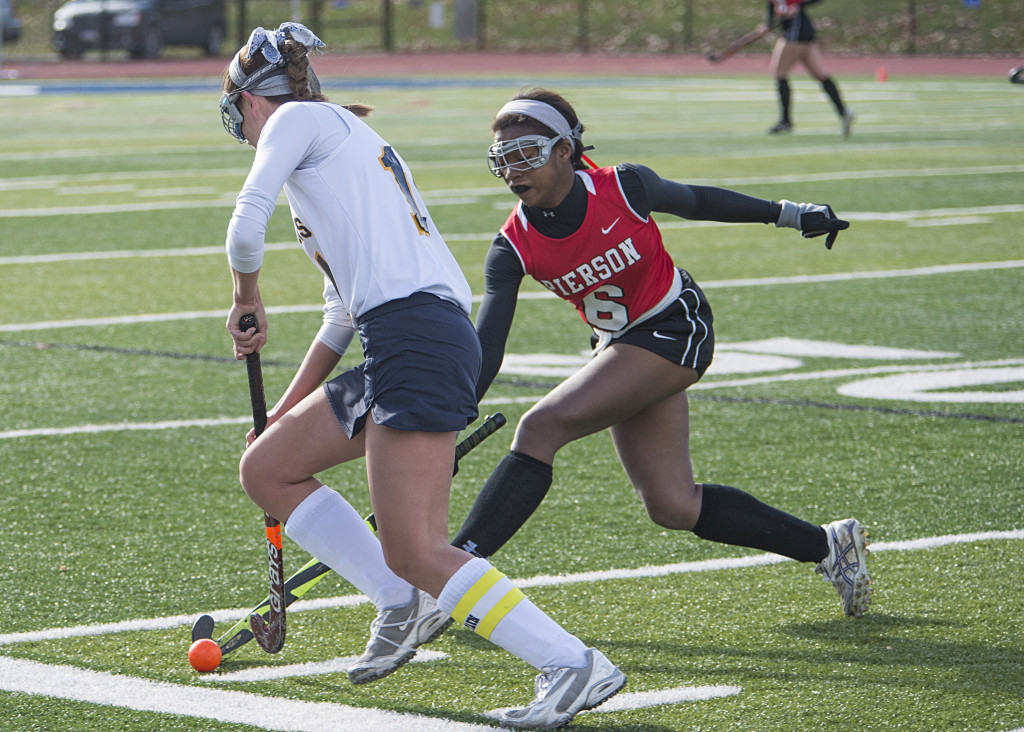 The Whalers were emotional but proud in defeat. This is a very young team with only one Senior starter graduating; so the future is bright. First year, Head coach, Bethany Semlear is looking forward to next year's championship campaign.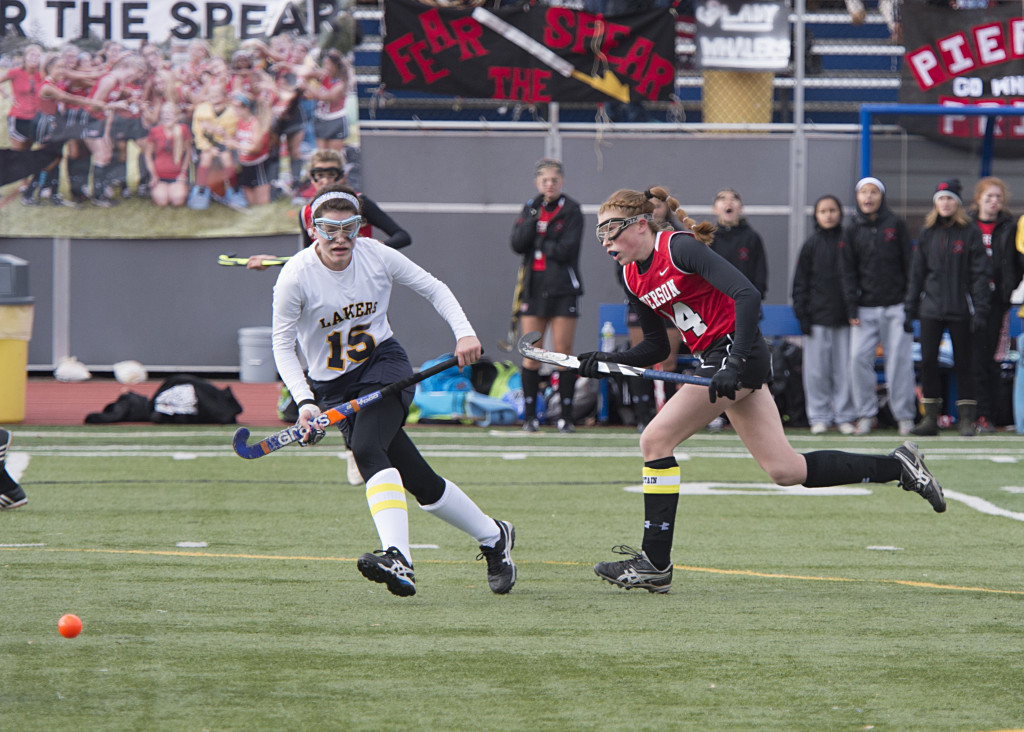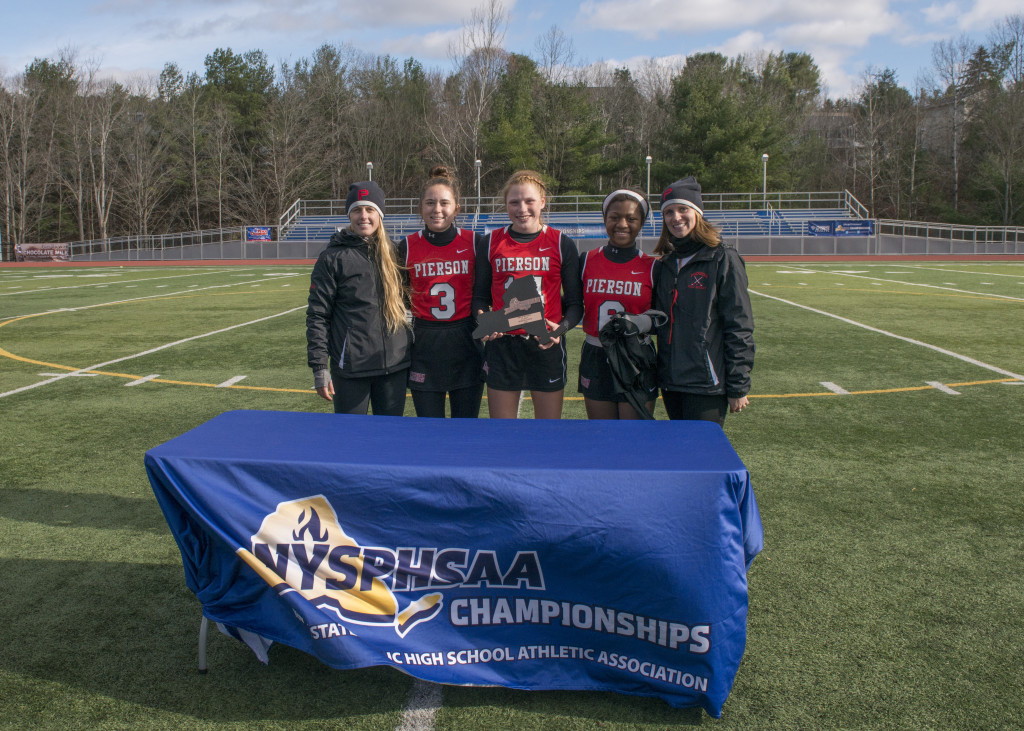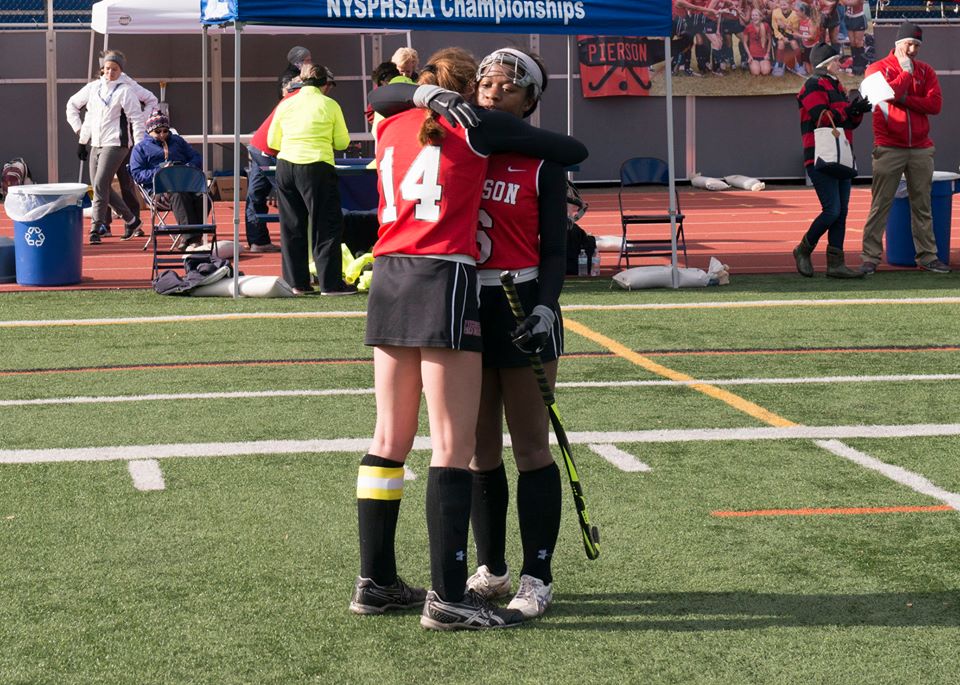 WEBSITE LINK:
http://www.photographybykurt.net/Sports/Field-Hockey/NYSPHSAA-Championship-Semi/