Hamptons Happenings: Stony Hill Stables Foundation Annual Benefit
Scholarships to be Awarded at the Stony Hill Stables Foundation Annual Benefit
Saturday, June 30, 2018, 6 p.m. – 8 p.m.
Special Dressage Exhibition & Pony Drill Team Performance
  Stony Hill Stables, owned and operated by the Hotchkiss family for more than five decades, will host the annual Stony Hill Stables Foundation Benefit on Saturday, June 30, from 6 p.m. – 8 p.m. on the pastoral grounds of Stony Hill Stables, located in Amagansett on Town Lane.  The Stony Hill Stables Foundation, a not-for-profit organization created to promote equine sports through riding education and competitive opportunities for children and young adults in the East End community, continues to be the only stable in Long Island to offer this unique scholarship program.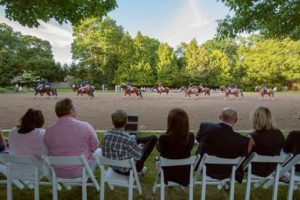 Now in its seventh year, the scholarship program is on sound footing and has given local riders a path to their equestrian dreams. With a grass-roots approach, the scholarship program has opened its barn doors to local kids.  Scholarships are customized to suit each recipient, and each recipient participates in creating his or her own program, based on the budget of their scholarship, and their individual goals and interests.
Event Chairwoman, Bailey Thompson, who currently trains with Stony Hill Stables owner and USDF Gold Medalist, Wick Hotchkiss, has been involved with the foundation since its inception.   "For the past six years I have had the privilege to serve on the Benefit Committee where I have witnessed the amazing mission of the foundation come to fruition. I am honored to be named the 2018 event Chair. This foundation is very special to me because I understand how significant these scholarships are and the great opportunities they provide to the recipients," said Ms. Thompson.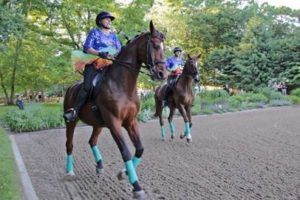 Stony Hill Stables prides itself with offering a safe, educational, and positive environment for equestrians of all ages to learn and grow. "I have been lucky to ride at Stony Hill since I began my riding career at the age of seven. I, along with many others, have learned so many tangible and intangible life lessons and skills that go beyond the stables; an experience that not many people may get in their lifetime," said event Chair Thompson, "I am extremely proud to be part of a program that provides local children the opportunity to reap the benefits of our wonderful sport. I couldn't be more honored to further this hallmark tradition".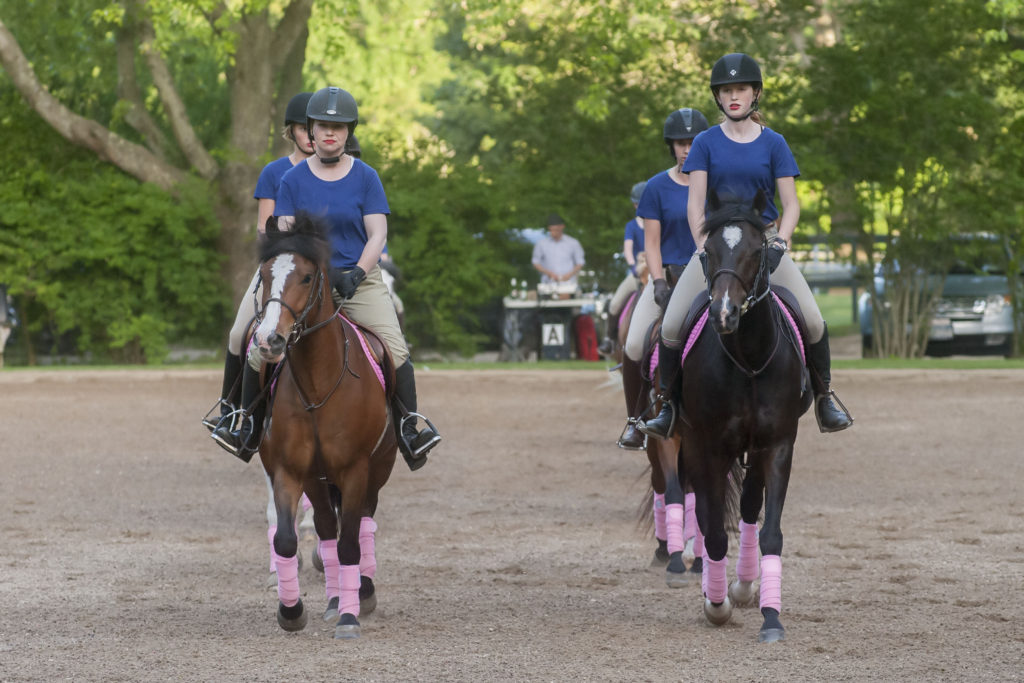 This year's annual family-friendly event promises to be full of surprises. Scholarship students as well as Grand Prix riders will take to the ring.  Bailey Thompson and USDF Gold Medalist Wick Hotchkiss with perform Dressage, the Stony Hill Stable's Pony Drill Team will delight attendees with a specially choreographed performance, and there will even be an exhilarating Jumping Exhibition!
Hotchkiss and Thompson Dressage Demonstration at the Stony Hill Stables Foundation Benefit
 Scholarship applications for the 2018 season are currently being accepted. Five to seven scholarships will be awarded annually. Local residents of Montauk, Amagansett, East Hampton, Sag Harbor and Southampton are encouraged to apply.  Scholarship applications are available on-line at https://www.stonyhillstables.com/foundation.
Deadline for submitting applications is June 22, 2018.  Scholarship winners will be announced on June 30 at the Stony Hill Stables Foundation Benefit!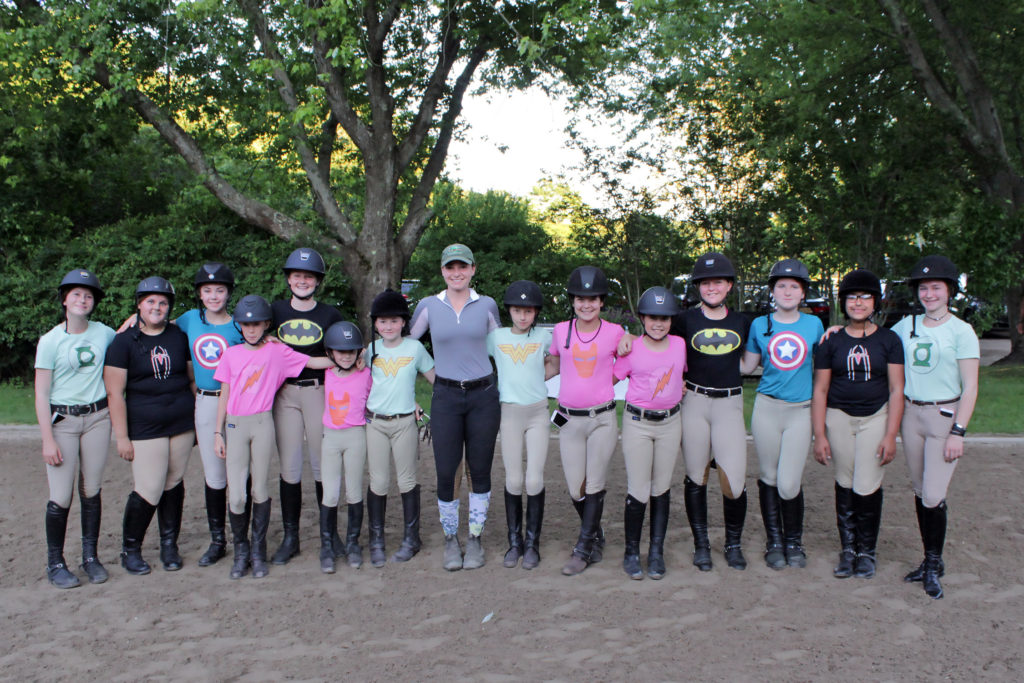 Tickets for the Stony Hill Stables Foundation Benefit are priced at $125 for a single ticket, $200 for a couple. Children under 12 are free!  Tickets can be purchased in advance on-line. Tickets can also be purchased at the gate the night of the event.   Contributions are gratefully welcome:  Stony Hill Stables Foundation, P.O. Box 283, Amagansett, NY 11930 or https://www.stonyhillstables.com .   For more information about Stony Hill Stables and the Stony Hill Stables Foundation, please visit the website or call: 631.267.3203.
The Stony Hill Stables Foundation is a not-for-profit program established to offer scholarship equestrian training for local residents. The goal is to promote equine sports, riding education, and good sportsmanship providing local children and young adults a healthy, enhancing life experience. Stony Hill Stables Foundation is a 501 (c) (3) program providing a unique atmosphere for children and young adults to become skilled in equine sports, build friendships and connect to the East End Community. For information on the Stony Hill Stables Foundation contact us at 631-267-3203 or info@stonyhillstables.com
content provided by Lynn Stefanelli, photo credit: Stony Hill Stables Foundation
SaveSave