Stop and Shop takes over Waldbaums in the Hamptons
The Stop & Shop Supermarket Company LLC announced today that it has entered into an agreement with The Great Atlantic & Pacific Tea Company to acquire 25 A&P stores in Greater New York for $146 million. The agreement relates to the following stores: Waldbaums in both East Hampton and Southampton, 9 in total, 14 Patohmarks and 2 A&P's throughout New York and New Jersey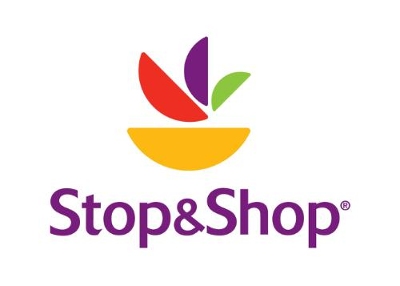 Waldbaum's
67 Newtown Ln, East Hampton, NY
Waldbaum's,
167 Main St, Southampton, NY
Waldbaum's
905 Atlantic Ave, Baldwin NY
Waldbaum's
702 Hicksville Rd, Massapequa NY
Waldbaum's
112 15 Beach Channel Dr, Belle Harbor NY
Waldbaum's
213-215 26th Ave, Bayside NY
Waldbaum's
156 01 Crossbay Blvd, Howard Beach NY
Waldbaum's
85 E Park Ave, Long Beach NY
Waldbaum's
60 Wall St, Huntington NY
Pathmark
407 Valley St, South Orange NJ
Pathmark
25 Kinnelon Rd, Butler NJ
Pathmark
130 Wheatly Plz, Greenvale NY
Pathmark
134-40 Springfield Blvd, Springfield Gardens NY
Pathmark
625 Atlantic Ave, Brooklyn NY
Pathmark
3106 Farrington St, Flushing NY
Pathmark
4055 Merrick Rd, Seaford NY
Pathmark
92 10 Atlantic Ave, Ozone Park, NY
Pathmark
460 Franklin Ave, Franklin Square NY
Pathmark
2965 Cropsey Ave, Brooklyn NY
Pathmark
2136 Bartow Ave, Bronx NY
Pathmark
961 E 174th St, Bronx NY
Pathmark
1720 E Chester Rd, Bronx NY
Pathmark
1351 Forest Ave, Staten Island NY
A&P
195 N Bedford Rod, Mount Kisco NY
A&P
400 Demarest Ave, Closter NJ
The agreement is subject to further terms and conditions set forth therein and subject to court approval in A&P's bankruptcy case filed on July 19, 2015, which include the potential of a subsequent auction under which other higher bid or bids could be received and accepted by A&P for these stores. The agreement is also conditioned on regulatory requirements, including expiration of the applicable waiting period under the Hart-Scott-Rodino Antitrust Improvements Act of 1976.
"Stop & Shop is always looking for convenient locations to better serve our customers," said Don Sussman, Stop & Shop's New York Metro Division President. "We are very happy to have the opportunity to expand our presence in greater New York and serve new customers. We look forward to providing customers with delivering unmatched selection, quality and value that they have come to expect from Stop & Shop."
Upon completion of the transaction, Stop & Shop plans to convert these Waldbaum's, Pathmark and A&P stores into Stop & Shop stores. Additional details regarding the conversions will be announced at a later date. The sale is currently expected to close within the second half of 2015.
To learn more about Stop & Shop, visit www.stopandshop.com or www.facebook.com/stopandshop.
Logo – http://photos.prnewswire.com/prnh/20110908/NY65221LOGO