The ultimate 4th of July celebration that is sure to go out with a bang….Hamptons Entertaining: Creating Occasions to Remember
150 million hot dogs, 122 million hamburgers and over six million dollars spent in fireworks make up the Fourth of July across the country each year. Independence Day is America's greatest and proudest holiday. It is the unofficial start of summer where backyard barbeques, great food, great drinks create the backdrop of amazing memories spent with friends and friends. In Annie Falk's second entertaining and cookbook, Hamptons Entertaining: Creating Occasions to Remember, she celebrates Independence Day at the Sebonack Golf Club with the club's founder Michael Passcuci and his family, enjoying his Italian take on an All-American holiday.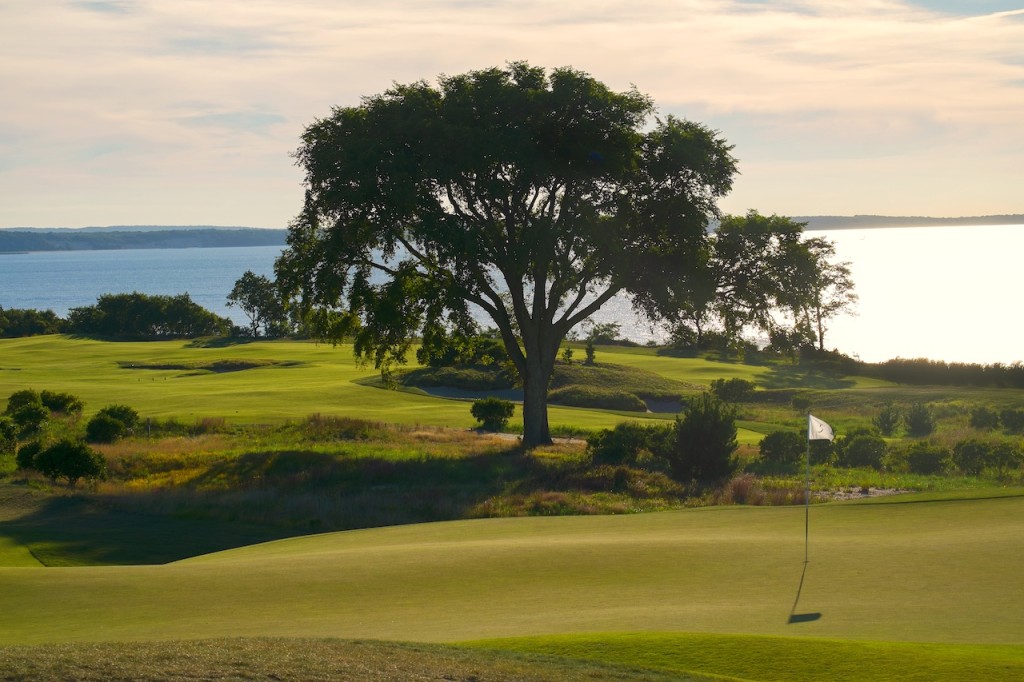 The Pascucci's chose to be a little unconventional by stepping into the canvas-like setting of one of America's favorite pastimes. While keeping the traditional red, white, and blue theme, the Italian family makes sure to fill the table with all of their favorites. From the most luxurious wine placed in rustic wine caddies, to their favorite centerpiece-the bread. The table has the perfect all-American setting for the delectable menu about to be served.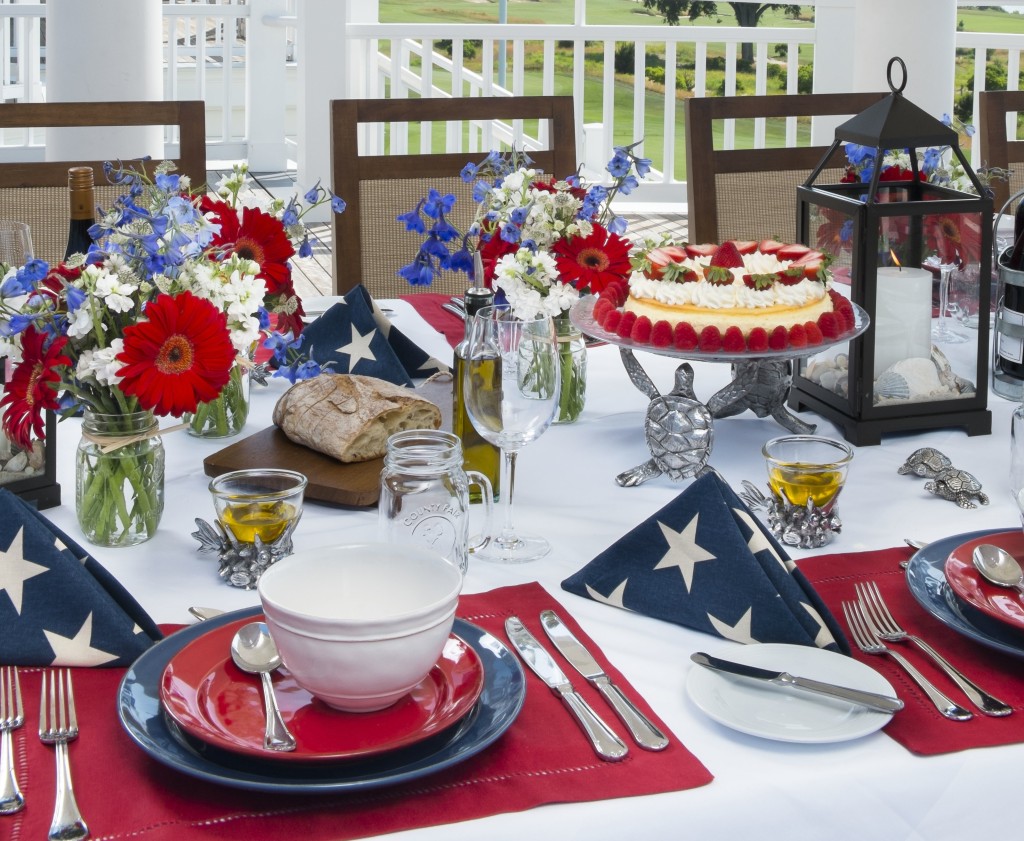 Instead of hot dogs and hamburgers, the menu features items like Jo Pascucci's Gemelli a La Creole and refreshing Watermelon Gazpacho, finished off with the family-favorite homemade cheesecake. This five-course meal is not your typical Fourth of July menu, but the simplicity of the dishes allows family time to be the main course.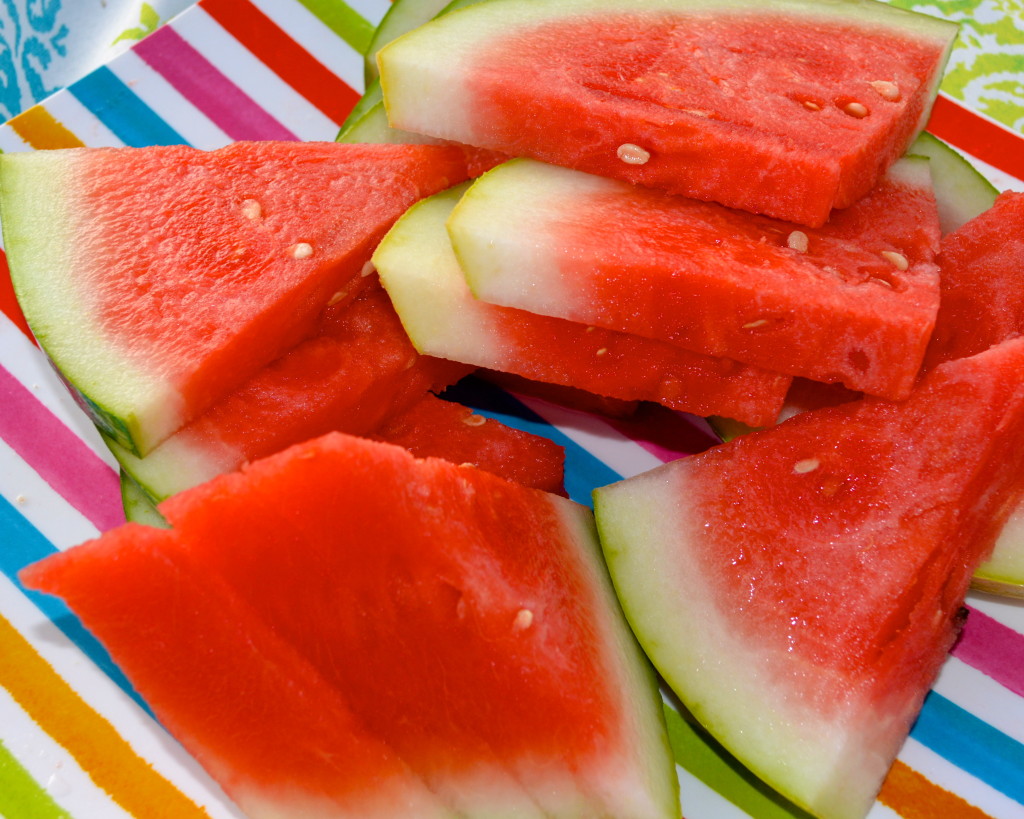 Annie Falk shares her Watermelon Gazpacho\ recipe with Hamptons Mouthpiece readers…
1 seedless watermelon (3 1/2 pounds)
4 English (seedless) cucumbers, peeled and roughly chopped (about 8 cups)
1/2 bunch cilantro
2 teaspoons Tobasco sauce
2 red bell peppers, diced
3 cups roughly chopped tomatoes
2 Tablespoons raspberry vinegar
1 teaspoon sea salt
1/4 teaspoon ground black pepper
Combine the watermelon, cucumbers, cilantro, Tobasco, bell peppers, tomatoes, vinegar, salt and pepper in a large bowl. Working n batches, puree three-quarters of the mixture in a blender and pulse the the remaining one-quarter until well combined, but slightly chunky.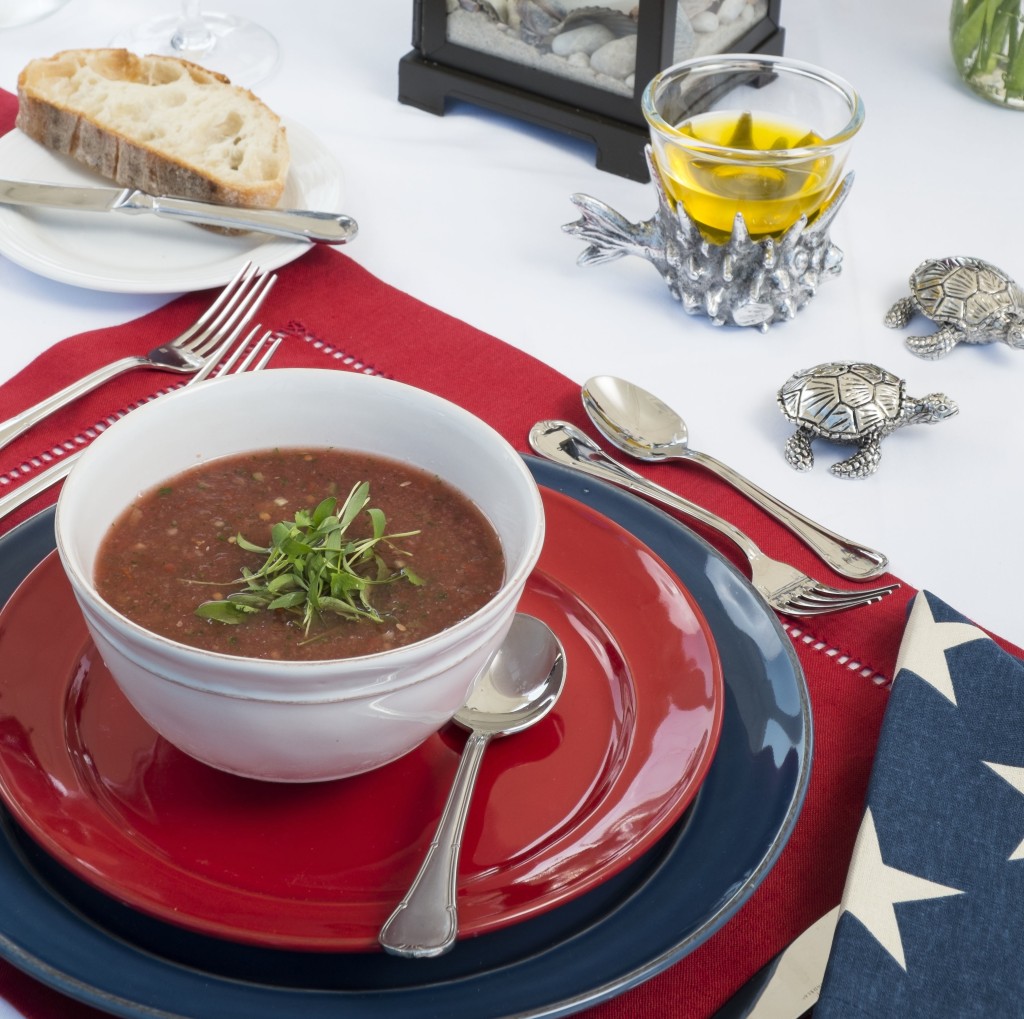 Transfer the gazpacho to a large bowl and cover. Refrigerate until is is cold, at least 1 hour and up to 4 hours..
Ladle into bowls when ready to serve. Garnish with chopped herbs.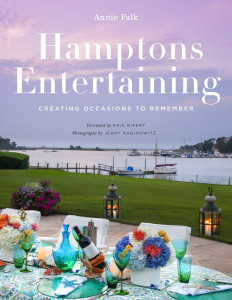 Check out Annie Falk's new book Hamptons Entertaining: Creating Occasions to Remember One lucky Hamptons Moutpiece follower will win a copy of this book. Follow me on Instagram @hamptonsmpiece to see how you can win this book. #hamptonsguru
Photo Credit: Jerry Rabinowitz