Collective Identity Exhibit opening on July 11th in Sag Harbor @ The Eastville Community Historical Society.
Greg Therriault bought a home called the Ivy Cottage in 1978 found portraits on tintypes in a space between two floorboards. Tintypes are small iron-coated photographs exposed on a camera's film plate. They were common during the late 1800s. Greg recently decided to donate the tintypes to the Eastville Community Historical Society in Sag Harbor. Along with the tintypes and other albums that over time had also been found in homes nearby, project photo editor and Sag Harbor native DonnaMarie Barnes along with the committee at the Eastville Historical Society decided to bring this exhibit to the community to share these amazing images.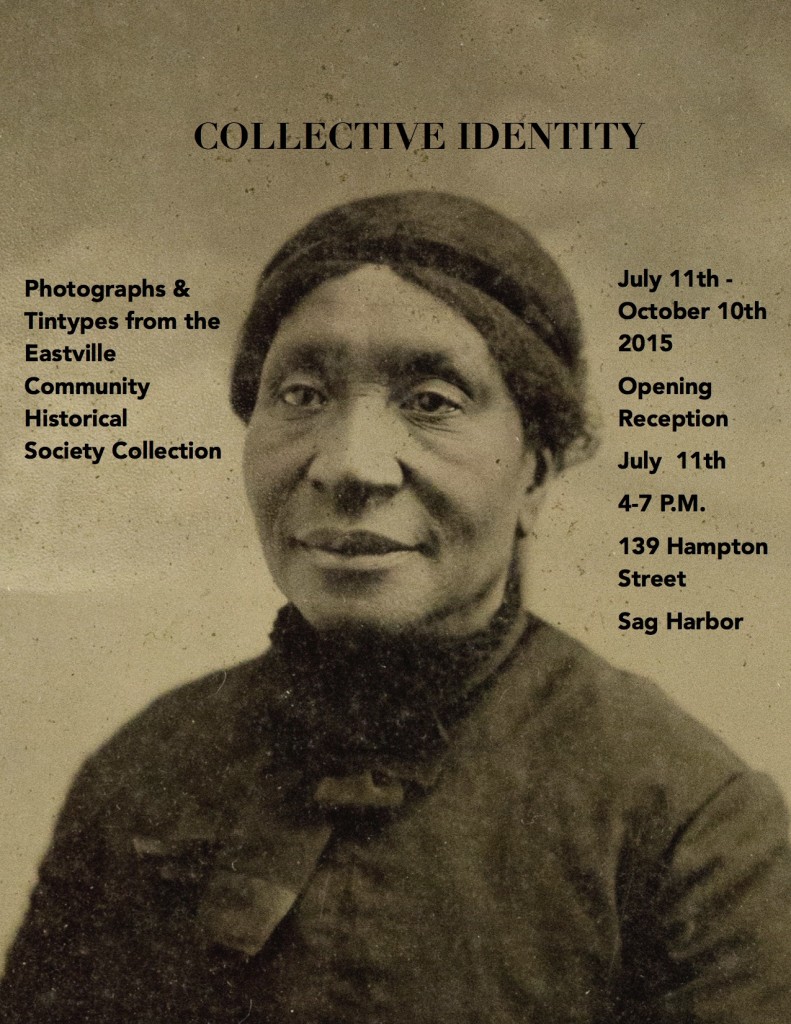 DonnaMarie Barnes says the power of an image sheds light on valuable historic records.
The Historical Society has been able to identify one of the men and hopes to soon be able to identify the other. One man is Nathan J. Cuffee, the first Native American author to be published on Long Island.
Photographed images will be on display over the summer in an exhibition called Collective Identity: Early Portraits of Eastville.
There are no coinstidences in life and Greg was supposed to find those images… I am so happy that he chose to share them and now we all get to have a glimpse into the past through these images to be shared at the COLLECTIVE IDENTITY reception to be held July 11th – October 10th 2015
Opening Reception
July 11th 4-7 P.M.
139 Hampton Street
Sag Harbor