Hamptons is cracking down DWI this summer….The Hamptons was incredibly busy for the 4th of July weekend, and with that so were the Local police and the East End DWI task force. I am told from a reliable source that the East End Local Police from Montauk -Westhampton had several sobriety check points all over. Police officers from Suffolk and NYS troopers were recruited to help stop the madness in the Hamptons. Police were in unmarked vehicles and it is rumored that there may have been over 35 arrests this 4th of July weekend. I am told buses were brought in to transport the arrested, but I am not sure how accurate this it, I will get more definitive information and update.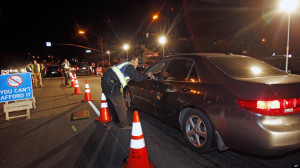 DWI Task Force will be adding checkpoints this summer SO BEWARE! DON'T DRINK & DRIVE, IT IS NOT WORTH THE CONSEQUENCES….I have been told a DUI could cost you as much as $10,000 in the Hamptons….
If you are going to go out for a good time and drinking is involved make sure you have a designated driver for the evening, arrange for car service, hire a designated driver or stay where you are for the night. Police departments across Suffolk County and the East End DWI Task Force are cracking down on drunk driving and boating and will be conducting additional checkpoints aimed at cracking down on drunken and drug impaired drivers and boaters.
"Hire a Sober Driver Tonight, not a Good Criminal Defense Attorney Tomorrow,"