New York City, November 12th 2013… Starlit Evening at the Waldorf Astoria, The New York Women's Foundation celebrated its 26th Anniversary at the Waldorf Astoria in Manhattan. The event was held in the world-famous hotel's Starlight Rooftop where guests mixed and mingled speaking of the accomplishments of those being honored that evening. Coined a Starlit Evening, the soiree commemorated the philanthropic contributions of world-renowned fashion designer Carolina Herrera, Morgan Stanley and the Ford Foundation. Ruth Porat, the Chief Financial Officer for Morgan Stanley accepted the award for the company's two decades of philanthropic leadership and support and Darren Walker, President accepted the award on behalf of the Ford Foundation for helping change lives through a distribution of $140 million in annual grants.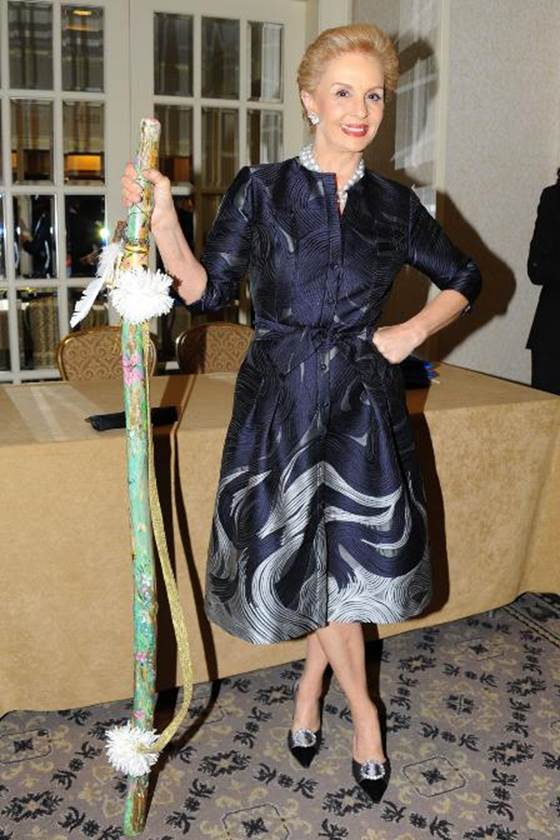 I chatted  briefly with Carolina Herrera who dazzled the crowd wearing a navy blue and silver dress, designed by who other than Carolina herself, with pearls and shoes to match. She was elegant and regal at the same time. Her years of experience and expertise resonated in her words. It was an honor to speak with her. Carolina Herrera has had the opportunity to style some of the most inspiring women in history such as Jackie Kennedy Onassis and Michelle Obama. There were a few lucky women who had the opportunity to wear designs by Carolina Herrera for the evening and they looked stunning.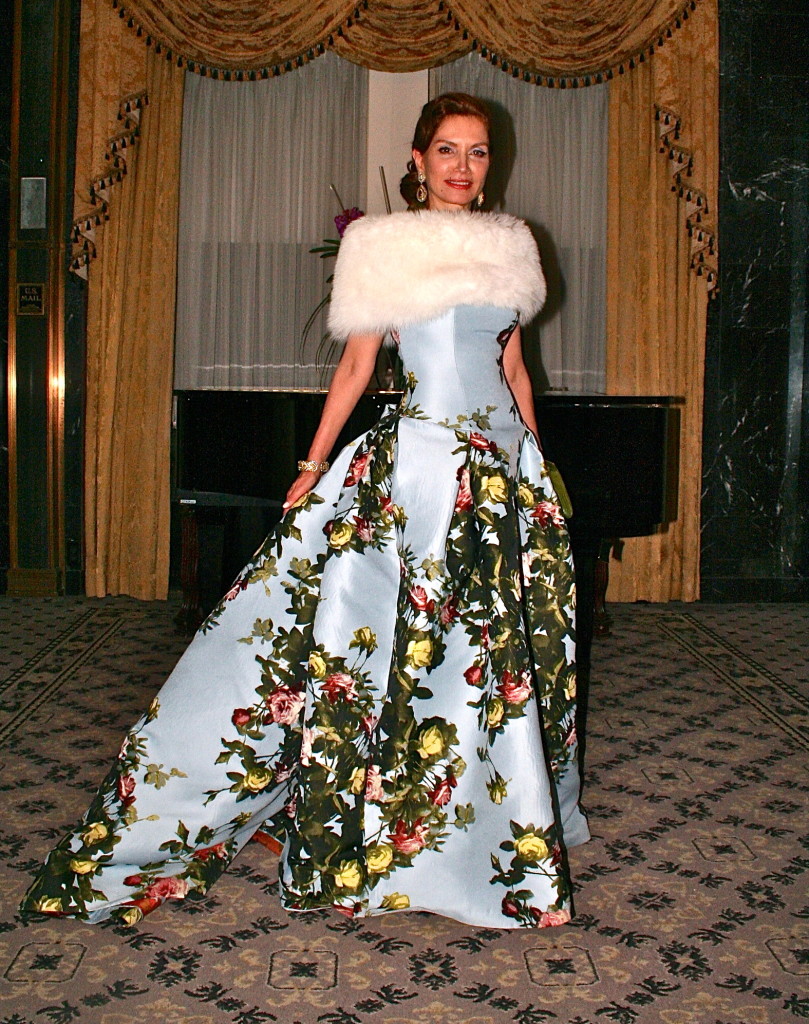 Jean Shafiroff, NY Socialite and  Board Member , The New York Women's Foundation stopped to pose for me showing me her best angle, she looked stunning in Carolina Herrera.
Over the past twenty-six years, the NYWF has raised and invested some $33 million to over 280 women-led, nonprofit organizations, improving the lives of 5.4 million women and girls in New York City; 81% of those nonprofits that have received NYWF investment are successful and still thriving today. The NYWF continues to distribute some $5.25 million supporting more than 90 community-based organizations in New York City and works to improve the lives of women and families in all five boroughs.
The New York Women's Foundation® is a cross-cultural alliance of women, serving as a voice for women and a force for change. The Foundation identifies innovative organizations that are effecting change in the communities they serve for women. NYWF strategically funds organizations and programs that move women, girls and families toward long-term economic security through individual transformation and systemic change, mobilizing leaders and community partners as philanthropists and change agents. NYWF funds programs that promote economic security and justice, anti-violence and safety; and health, sexual rights and reproductive justice for women and girls in New York City.
Special thanks to Norah Lawlor / Lawlor Media Group for providing additional information on this amazing foundation.
cover photo: Darren Walker, Diana Taylor, Carolina Herrera, Anne Delaney, Ana Oliveira © Paul Bruinooge – Patrick McMullan Company