The Bridge Car Show Fast and Furious
The Bridge Car Show presented by Richard Mille located at The Bridge Golf Club in Bridgehampton, New York showcased 160 Rare Cars alongside Contemporary Art Fair, there were racing cars, vintage cars and luxury cars of every type on September 15th, 2018. The invite-only event this year increased its car exhibition from 100 to 164 rare and magnificent automobiles, alongside an expanded contemporary art fair featuring 12 of the world's most renowned art galleries.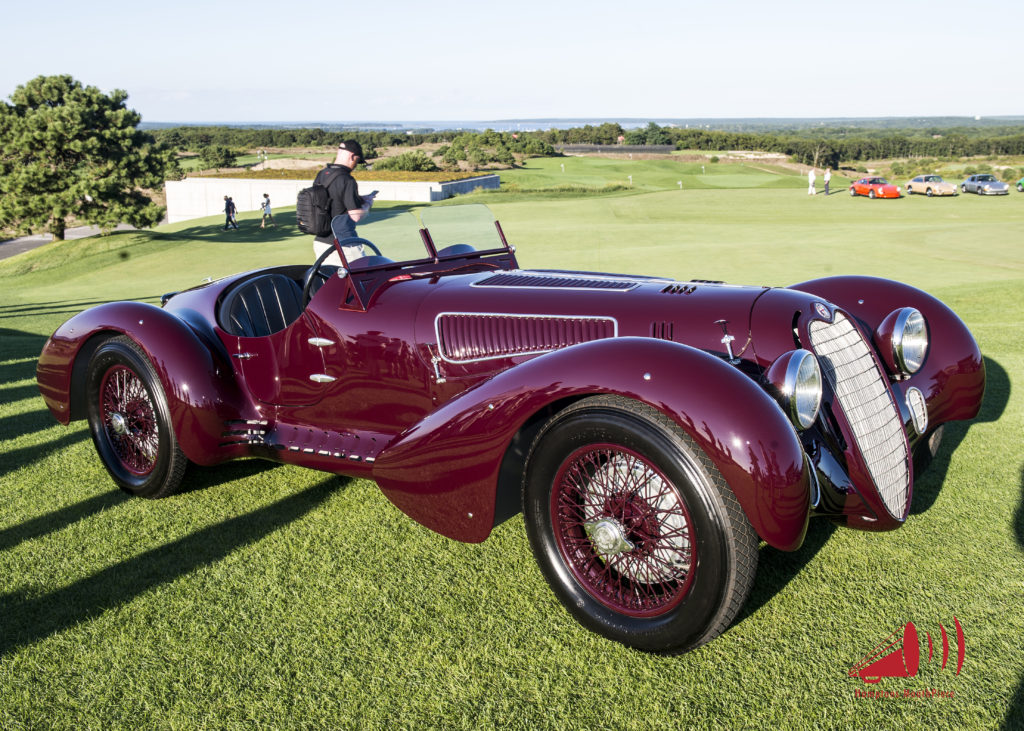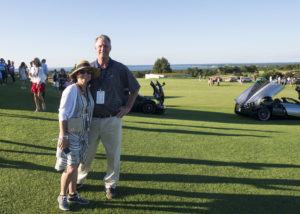 I am told it is the only event of its kind, and one of the most highly anticipated events of the season for guests, luxury brands and automakers alike, who are using the opportunity to do something special for this carefully curated audience through a variety of installations, product debuts, and displays. At events like this, it is very likely that only the new and exciting upcoming vehicles will be on display. You may even be lucky and see a car that is similar to the BMW M Sport that takes your fancy. Who knows, it may not be long until you could be driving one of your very own. The possibilities are endless at events like this. It is understandable that anyone who has a passion for cars would love to get their hands on some of these vehicles at the car show. Who wouldn't? You need to be able to afford to make a purchase as big as this, and not everyone can do this just yet. Did you know that in Ireland, you can get cash for cars in Galway at Cars Bought for Cash? Maybe if you have an old car in your garage that you don't use much or are looking to upgrade, this may be something worth looking into. You'll at least get some cash to put towards one day having the car of your dreams. But before riding it on the road, you must make sure you have insurance for it otherwise it could cost a pretty penny to fix. There are plenty of insurance companies out there that will provide the right cover for you, whether it be a classic car, a motorcycle or even a van. You can get insurance for your van from Money Expert.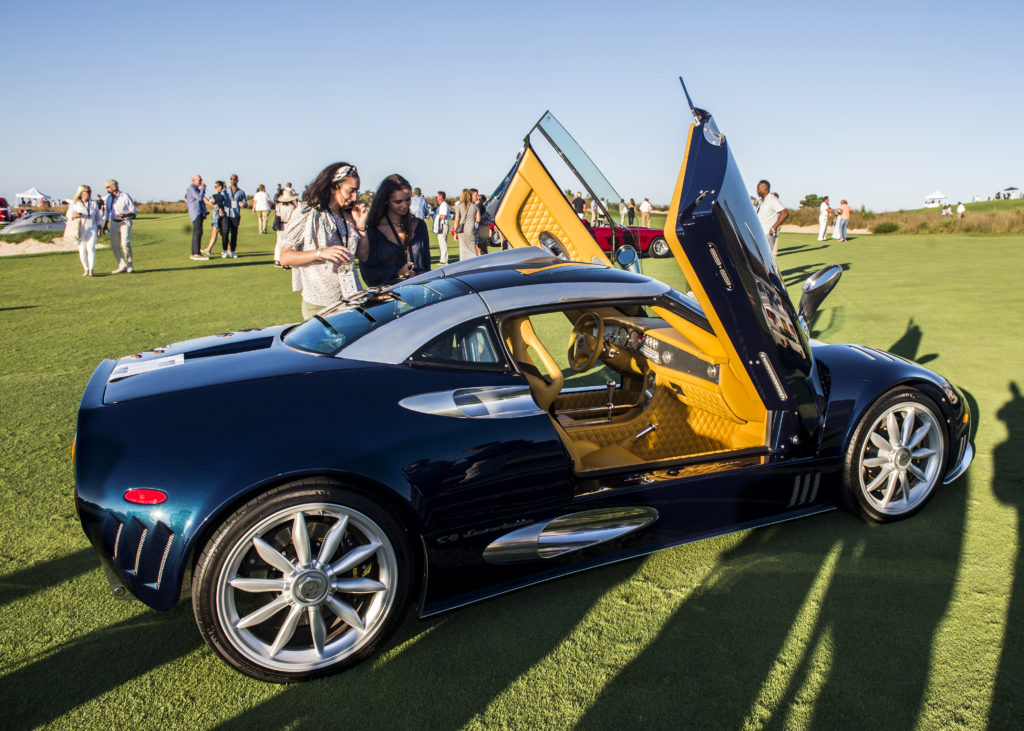 Swiss watch manufacturer Richard Mille debuted a never-before-seen limited edition watch available exclusively for the Americas; the innovative RM 12-01 Tourbillion, featuring a manual winding movement that reinterprets the art and methods of watch design.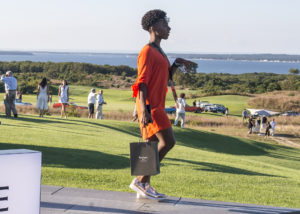 The September Art Fair at The Bridge expanded its presence in its second year, including twelve globally recognized contemporary galleries, doubling the size of its inaugural edition.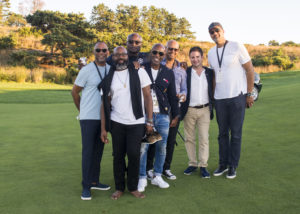 The art fair component was organized by Suzanne Butler (CANADA), Max Levai and Pascal Spengemann (Marlborough Contemporary) and was presented within Lars Fisk-designed doublewide shipping containers. It featured select works from 303 Gallery, CANADA, Andrew Edlin Gallery, Reyes Projects, Karma, Perrotin, Andrew Kreps Gallery, Marlborough Contemporary, Morán Morán, Vito Schnabel, Sies + Höke, and David Zwirner Gallery.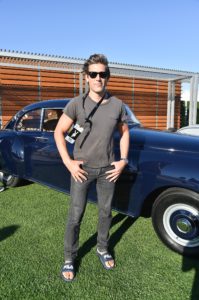 Some notable attendees at Saturday's event included: David Muir, Steve Madden, Kelly Rutherford, Lyor Cohen, Vito Schnabel, Tracy Maitland, Howard M. Lorber, Alexandre Mille, Christopher Pagani, Frank Cooper, Roger and Wendy Ferris, Joey Wolffer, Lars Fisk, Zuzanna Buchwald, Polina Proshkina, Nacho Ramos and Whitney Fairchild, Stuart Parr, Xin Li, Michael and Elizabeth Borrico, and Silke and Savas Tsititridis.
Notable cars from this year's event included a 1957 Maserati 300S XKSS, one of 26 examples built and raced at LeMans, a 1952 Chrysler SWB Ghia Prototype Coupe exhibited at the Paris Auto Show in 1953 which remains the sole vehicle of its design, a 1965 Shelby GT350 R originally raced by famed American drive Mark Donahue, known as "Captain Nice" at The Bridge, and a 1954 Aston Martin DB2/$ Drophead Coupe by Graber.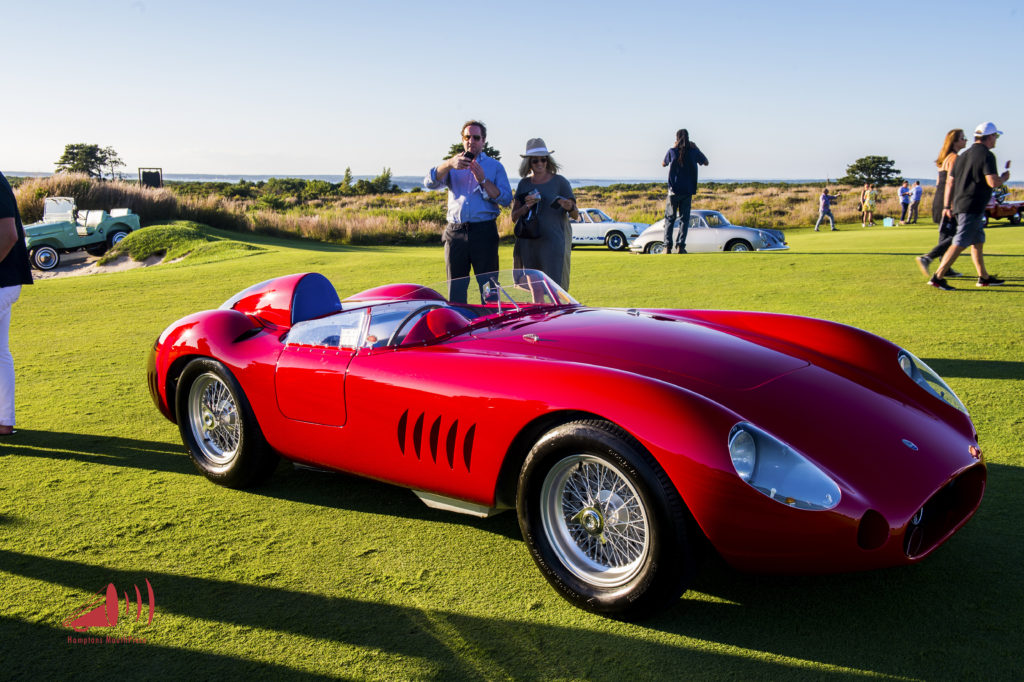 In addition, the line-up included a smattering of European sports cars including a 1960 Lancia Flaminia SZ, multiple Air Cooled Porsches highlighted by a 1964 356C Cabriolet, and a 1963 Chevrolet Corvette Pininfarina Rondine Concept.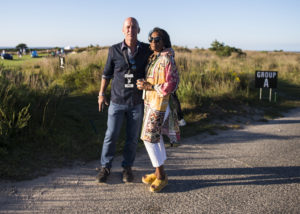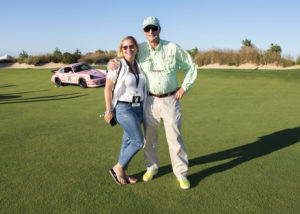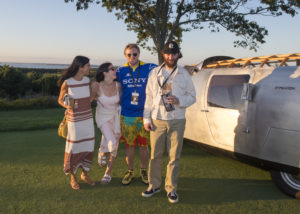 Firsttimer at The Bridge was the SCG 003S (S for Stradale/road version)
I had an opportunity to speak with
Jesse Glickenhaus the Managing Director at Glickenhaus Racing
to talk about this take your breathe away vehicle.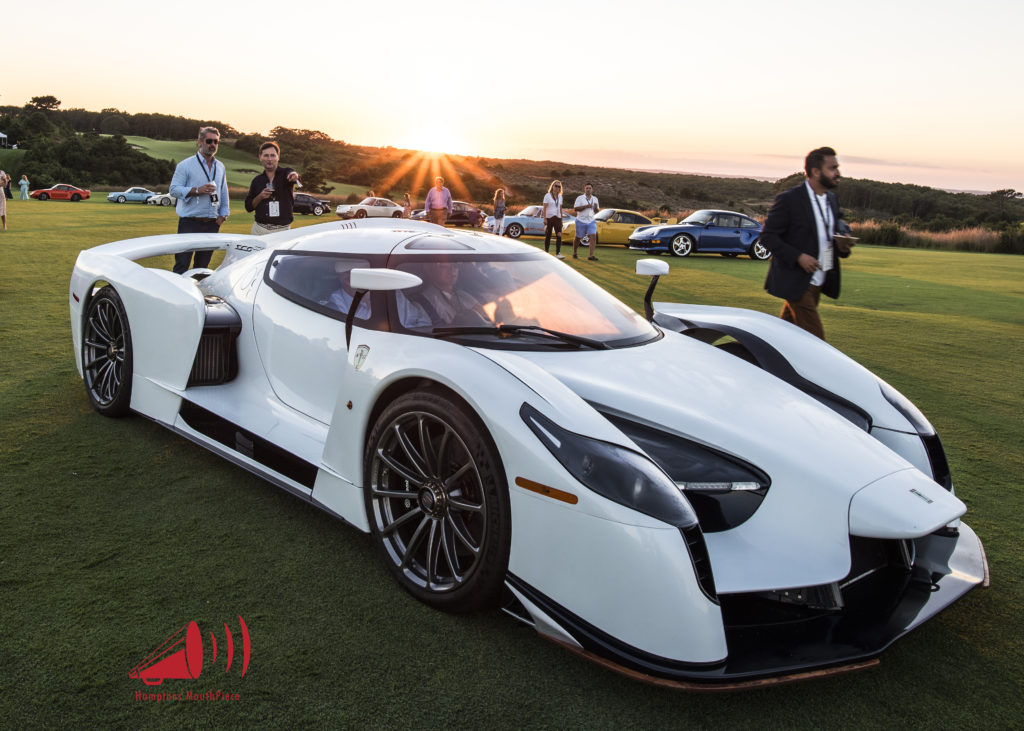 Tell me about this car and how did you get started?
Jesse: We are an NHTSA-approved Low Volume Manufacturer that makes race cars for the road. We have been designing and racing cars for the 24 Hours of Nurburgring since 2011, and then we build road-legal versions.
Our SCG 003S (S for Stradale/road version) started with the dream of making the ultimate GT3 race car. We took everything we learned in 2 years of racing (including 2 24 Hour Finishes, 1 first in class, and 1 FIA World Championship Cup in Alternative Energies) and decided to make the ultimate GT3 from the ground up. The 003C (C for Competizione or race) was born and raced from 2015-2018. It came in first in class twice, took the Pole in 2017, ran a 6:33 on the Nordschleife course in Germany. Then we made a road-legal version, which is 003S, with a more comfortable interior, suspension, and gearbox.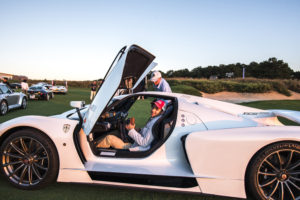 What is the cost of this car?
Jesse: The price is 2.2 million and they are custom made to order, with a lead time of 9-12 months, depending on what the customer wants.
This vehicle is powered by a BMW twin turbo 4.4-liter reverse flow engine, which will be in the BMW M8. It makes net 1900 pounds of downforce in road trim and pulls 2 Gs of mechanical grip on road tires.
Jesse:
We drive it all over, including from our Factory in Sleepy Hollow to the Bridge and back on Saturday.
People ask how it is on the roads, and it handles incredibly well.
The Nurburgring is a winding, bumpy track, and the car doesn't mind the bumps.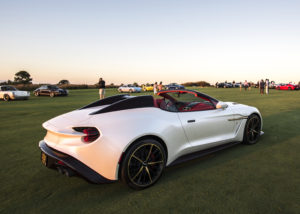 We have three settings for the suspension controllable from the cockpit (comfort, sport, and track, and even in a sport setting it was fine on the road. On the way home in five miles of stop and go traffic it wasn't warm with the AC running.
Will you be back next year?
Jesse: It was our first time attending the Bridge, and Jeff (Jeff Warne, Golf Pro, at The Bridge) and the team did a fantastic job with the entire event. We will definitely be coming back next year.
Check out the video of them driving home. It has over 200,000 views on Instagram:
INSTAGRAM VIDEO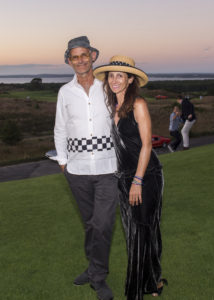 This was a FANTASTIC event that was very well attended on The Bridge Golf Course and Club. The grounds were filled with incredible vehicles of historic pedigrees. Talk about Fast and Furious!!!! These cars were built for speed and luxury. Vintage cars, racing cars, Yachts by Riva and Burgess and a plane that Transitions to a car. Kurt Leggard attended for Hamptons Mouthpiece, This was a fantasy dream come true for him. He stated he didn't know where to turn as his fixation on fast cars was satiated by the first few minutes at this event.
Thank you Kelly Downey of SHAMIN ABAS for inviting Hamptons MouthPiece to this event. You and your staff were so accommodating and professional in managing this wonderful event. We hope to be invited back next year. Click here for PHOTO GALLERY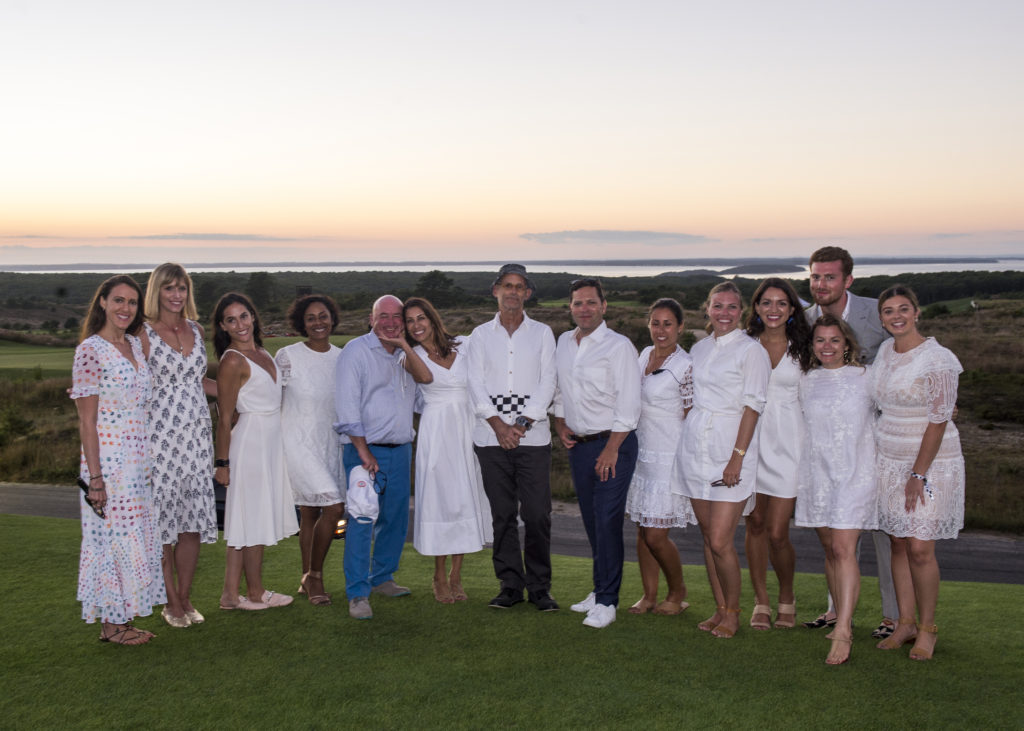 *Content provided by Kelly Downey of Shamin Abas and Kurt Leggard, contributor for Hamptons Mouthpiece