Hamptons Recreation (East Hampton, NY) . Hello there…Did you know that both the town of East Hampton and Southampton have Junior lifeguard programs for kids ages 9-14. Did you also know that in the town of East Hampton you could become a lifeguard at the age of 15 and 16 in the town of Southampton? My oldest took this program and became a Lifeguard at age 15, worked at a camp that summer and the following year took her certification to become an instructor to teach swim classes. It has served her well and she has made a nice income from her certifications as a lifeguard.2013 Junior Lifeguard Program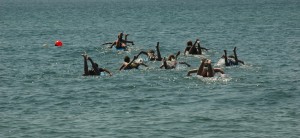 Here is the Information for the Town of East Hampton: The Pool Program is also FREE…but you will want to ask them about the Ocean program that starts at the end of June.
Training, Evaluating & Testing Program for 2013 Summer Junior Lifeguard Program
Age 9(7/1/13)-Age 14 @ the YMCA East Hamptons ReCenter Pool
Sundays-130-230pm   March 10th-June 16 (except 3/31 (Easter) & April 21st (pool closed)
Sign-up at ReCenter and Sunday at 115pm (parents must be present to sign-up their child)
For more information on 2013 Junior Lifeguard Program click on this link http://www.town.east-hampton.ny.us/DocumentsPDF/Recreation/Programs/2013/2013JrLifeguardTrainingEvalTest.pdf
Unfortunately I do not have any information for the Town of Southampton...please click on this link for contact information.
Stop back next week, I will add the information for the Red Cross Lifeguard programs and the Town of East Hampton and Southampton Programs…or speak to the same people about the lifeguard programs. Hamptons recreation