Hamptons Happenings: HomeGirl Entertainment is launching their 1st of many events to come. The first event will be Black History Celebration in Song featuring the "Earth, Wind, and Fire Tribute Band" the band is based out of Md./DC Area. Friday, February 21st at 9:00 pm at 230 Elm in Southampton.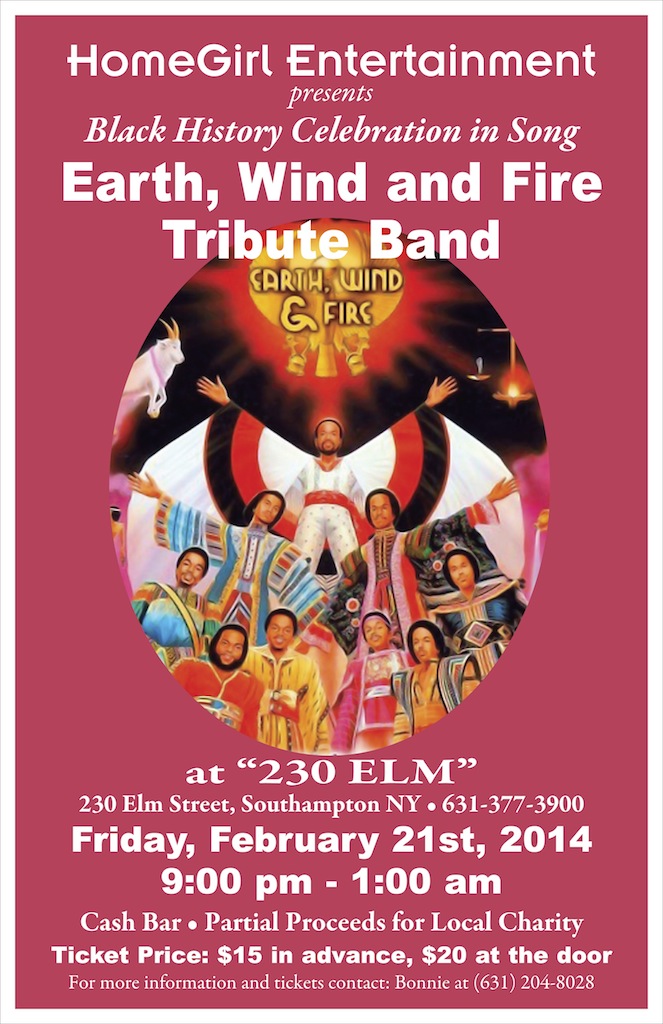 You don't want to miss this event! Let's Celebrate Black History Month with an evening of LIVE MUSIC celebrating 40 years of Earth, Wind and Fire. They brought us some unbelievable music and the Tribute Band will be playing all of your favorites all night long.
HomeGirl's events always have partial proceeds go to a local charity.  For this event, partial proceeds will go to the Bridgehampton Child Care & Recreational Center.
There are limited advanced tickets. Cash Bar.
Tickets are ONLY $15 in advance and $20 at the door.
For more information and tickets, contact Bonnie at (631)204-8028 or 230 Elm at (631)377-3900
LET'S GROOVE TONIGHT on Friday, February 21st.