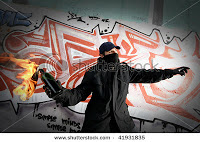 Are you Part of the 99 percent? How will the Trillion dollar Cut affect you? Greetings Hamptons Mouthpiece readers…last week I watched a web program with Kurt on the state of the economy and I was instantly worried for my future, my children's future , my family, my friends and most importantly for the 99% of Americans…Many people tend to focus on what is happening in the NOW and not care what is happening in the rest of the country or the world. They are only focused on how does this affect me now, I have a job, a place to live, food to eat, enough money to take a vacation and that is pretty much what they care about. Let me tell you, what happens in the rest of the world will eventually involve you and therefore it is important to know these things.  It's interesting when I post things on Facebook or twitter like: Congress appointing a super committee to tackle the job of coming up with a plan to reduce the deficit and the due date is 11/23/2011 has  no response with any of my friends on Facebook, yet when I post more personal stories they have more traction.  This my friends is very serious, yesterday this super committee announced that they would not make the deadline to produce a plan to reduce the deficit by November 23rdand therefore according to US Law the $1.4 Trillion dollars must be cut from the budget. Two weeks ago 73.4% of the wall street big wigs predicted that the Super Committee would not make deadline and 83% predicted that even if  the Super Committee made deadline it would not pass in Congress…So what now…What does this mean to you?  To me it means a possible Economic Devastation, Social Tragedy and a possible Stock Market collapse…It means $492 Billion CUTS in Health, Education, Drug Enforcement, National Parks and Agriculture programs…It means a further devastation in the Housing market , higher Unemployment numbers, a possible dump of USA risky bonds and US stocks and worst possible scenario would be an Earth Shattering downgrade of the US credit rating. We saw what happened when the US credit rating was downgraded by S&P in August, the stock market went out of control….
I am worried…Could the housing market be worst than it is today? The Hamptons are often exempt from what happens because the 1% that have the disposable income tend to keep the Hampton afloat…but what about the 99% that live here full-time? Will people have the extra income to rent in the summer, many people rely heavily on those summer rentals to survive for the rest of the year.  It was announced  2 weeks ago that many on Wall Street would not be getting bonuses…How will this affect the summer rentals in the Hamptons? In my estimation I believe 1 in 4 people are either Real Estate Brokers, Builders, Plumbers, Electricians, Landscapers, Painters, Roofers, Home Furnishing store owners and Real Estate Lawyers…how will their business survive if Real Estate takes a bigger dive with the fallout of the Deficit not being passed…how will this affect the local Banks, the  people that work for these people and the list is endless…My objective is not to make anyone scared but to make you aware that these are the potential consequences that could occur and why it is important that we pay attention to what is happening in Washington and to put pressure on our Elected politicians…They need to be held accountable for their actions…
If they think Occupy Wall Street is dying down they are in for a rude awakening , it has only just begun….