Hamptons Holiday Gift Guide 2013..Gift Baskets are always a winner
Click on images for purchasing information..
Beautiful Gift Basket from Golden Pear are a perfect "Hamptons" gift this holiday season…An assortment of Golden Pear specialty items are a perfect gift this Holiday season. Baskets range from $34.95-$350.00
THEY SHIP ANYWHERE!!
Hamptons Holiday Gift Guide 2013..A Golden Gift Basket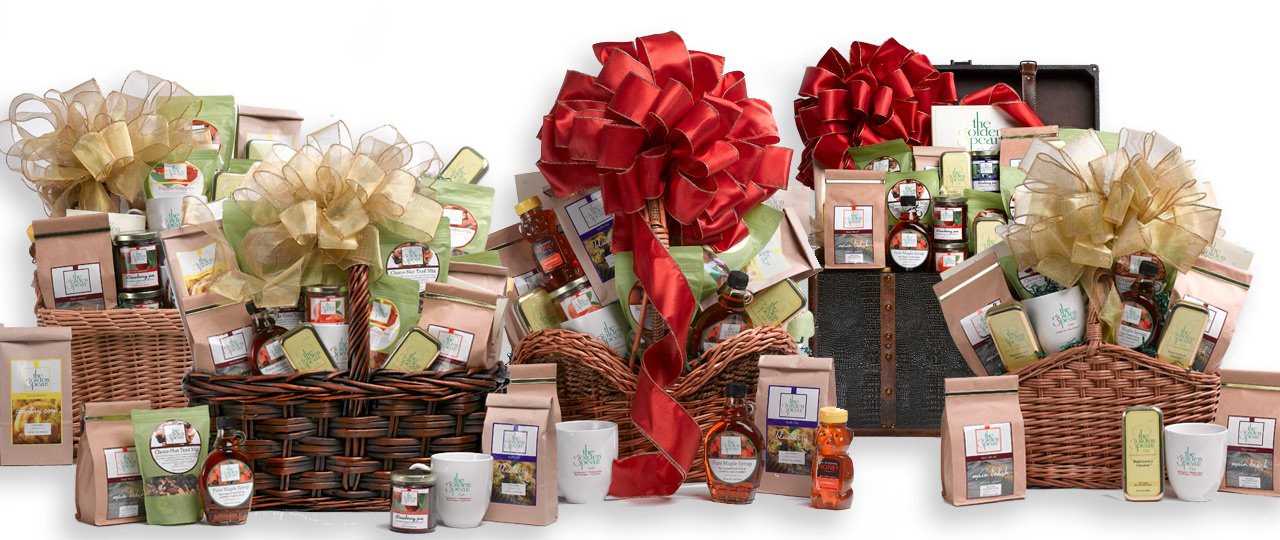 Nothing says "Celebration" like this
Champagne & Truffles Gift Basket!
There's a reason that champagne and truffles are so often served together…they are the perfect pair! There are also
wine gift baskets
out there too! Inside they'll find a host of award-winning chocolates and truffles from around the globe to compliment the incredible bottle of Champagne you choose. $129.00-$239.00
Fields of Europe for Christmas Basket – Small with Chocolate
Inspired by the traditional holiday bouquets found in bustling European floral markets this time of year, red roses, white lilies, alstroemeria and fresh greens, hand-arranged inside a charming handled basket and paired them with a sweet box of chocolate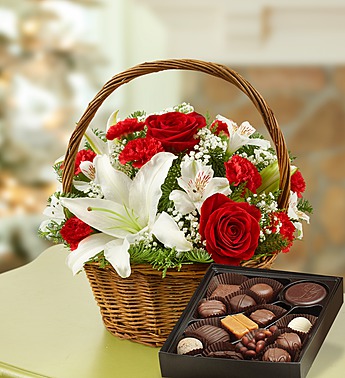 Deluxe Pedicure Gift Basket
Pedicure gift baskets are an excellent way to bring the rejuvenating power of the pedicure right to her door, and into her home. These pedicure baskets contain everything she could possibly need to enjoy a luxurious, relaxing at-home pedicure. Pedicure gifts include pedicure tools (a foot brush, toe separators, a foot roller), luxurious spa-quality treatments (soothing foot cream, relaxing foot soak, exfoliating foot scrub, cooling leg rub, and revitalizing foot spray), and, to top it all off, comfortable cotton waffle spa slippers. $89.99

Tea for two! This gift basket will treat your tea enthusiast with style. The assortment of wonderful calming teas is sure to bring a smile to her face. Reusable tray lasts…Includes: two 0.08-oz. packs of Tazo Zen Green Tea, two 0.08-oz. assorted packs of Tazo tea, four 0.16-oz. packs of Tazo Calm Herbal Infusion, four 0.16-oz. packs of Tazo Zen Green Tea, one package of cashew roca, one ceramic green tea pot, one 8.5-oz. package of Dolcetto Wafer Squares, $44.00one 0.75-oz. biscotti & three honey sticks
Need to buy a gift for a guy and not sure what to get…how about this Irish Beer gift basket…$69.99
Know Any Chocolate Lovers…this is the ultimate gift basket for anyone who loves Chocolate..Just the thing for the chocolate lovers, this oversized chocolate gift basket arrives in impressive fashion and is loaded with the worlds finest, award-winning chocolates and gourmet chocolate delicacies. This amazing new addition to our chocolate gift baskets collection is overflowing with twenty-four sinfully delicious chocolate indulgences that will impress the taste buds of even the most seasoned chocoholics. $179.99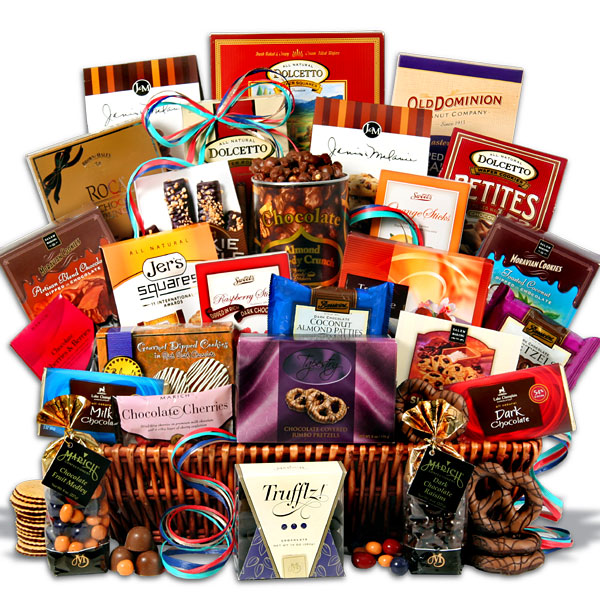 Cover Image: Gourmet Christmas Berries $54.99
These brilliantly bright treats are sure to make this Christmas sweet! We've taken a dozen of our perfectly ripe strawberries and dipped them by hand into baths of our exquisite imported Belgian chocolates. Each fruit is then artfully decorated with tiny festive sprinkles or ribbons of silky chocolate and bright holiday candies.
Just a couple of Christmas gift ideas to give to office staff, teachers, clients, customers…etc…..Stay tuned for more Hamptons Holiday Gift guide suggestions…